Sales Have Ended
Registrations are closed
You just missed out! All the available spaces are now full for #GetHired. Find out more information from your Programme Executive about the next #GetHired event
Sales Have Ended
Registrations are closed
You just missed out! All the available spaces are now full for #GetHired. Find out more information from your Programme Executive about the next #GetHired event
Description
#GETHIRED
16-30 years old and looking for a job?
If you thrive in a high energy, fun and busy environment this event will help you speed through live interviews for entry-level opportunities with a mix of local employers.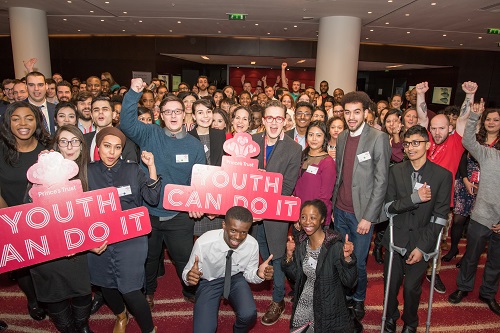 BENEFITS OF #GETHIRED
-A confidence building workshop on leadership skills
-Mock interview practice
-A free hot lunch
-Live interviews for entry level opportunities in London
-Feedback from every interview to help you develop
-Access to a careers coach to support your progression
-Travel reimbursement if you have a receipt
Tip: This is not a jobs fair!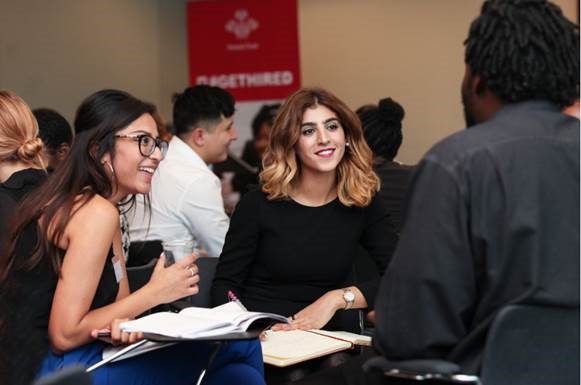 THE IMPORTANT STUFF!
Where: Central London (address will be confirmed when you speak to the team)
When: Thursday June 20th 2019, 9:15am – 5.00pm
Please note anyone arriving later than 9.30am will be denied access to the event

Who: Motivated 16-30 year olds who want a job
Dress for success: Good personal hygiene and well presented in smart interview wear
Tip: You do not need to bring a CV with you, but an employer might ask for one if you progress after the event.
TOP TIPS TO ENSURE SUCCESS ON THE DAY
-Answer the phone! Someone from the Outcomes team will call you the week before the event to confirm your attendance.
-Read the jobs pack! We will send you information about the roles on offer after submitting your application. Do your research on the employers that interest you.Have a look at their website and social media to learn about their mission, vision and values.
-Prepare for interviews! Demonstrate how you can add value to a business by remembering 3 facts about them. Alternatively, keep a list of 3 questions that you can ask an employer during your interview.
AFTER #GETHIRED
-Your Prince's Trust contact will give you a call after the event to explain the feedback you received from each of your interviews
-If you are shortlisted, the employer will contact you directly to arrange the next steps. It is essential that you check your phone and email hourly and call people back if you have a missed call or voicemail.
-When you start a new job, you might need some assistance to pay for travel or work clothing etc. We can help! Just provide evidence that clearly shows when your first day at work begins. Discuss the situation with your Prince's Trust contact and they can process your Development Award application - where you can receive funding for up to £500!
Tip: Make sure your voicemail is activated and updated with a professional welcome message.
WANT TO REFER A FRIEND?
Share this link with them!
WHAT PREVIOUS ATTENDEES HAVE SAID
"Hearing I got the job in my desired career with the support of Prince's Trust to keep me there was the best thing that happened to me." – Jana A.
"Loved it, loved it, loved it!! Good energy and great interviews." – Rueben B.