Description
To coincide with the three-month Great Exhibition of the North, The Arts Society and its local groups are presenting a series of talks at the Tyneside Cinema this Summer.
Join us to hear to our expert Lecturers share their specialist knowledge about the arts, design and culture.


About the Talk
At the start of the twentieth century, the dawn of modern art still saw artists mostly painting in oil paints or watercolours on canvas, and sculpting in plaster, bronze, marble or wood. What was painted or sculpted was often readily recognizable. By the end of the century, it seemed that art could be made from anything, and be displayed anyhow, with the idea behind an artwork being more important than its look. This lecture will explore what brought about this dramatic change, and how Conceptual Art may be understood and appreciated with reference to major pieces from this genre including works by Tracey Emin, Anthony Gormley and Damian Hirst.
This talk will be jargon-free with audience engagement.
About the Speaker: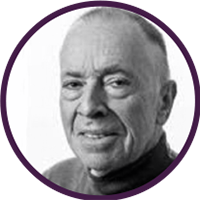 Mr Raymond Warburton has studied art history at the Open University and the University of Buckingham. A Guide at Tate Britain and Tate Modern, who leads public tours of all the permanent displays and also undertakes exhibition tours. An experienced public speaker who has given presentations and lectures on a range of themes to diverse audiences over many years.
This event is part of the official 'Inspired By' programme, Great Exhibition of the North 2018.