Description
To coincide with the three-month Great Exhibition of the North, The Arts Society and its local groups are presenting a series of talks at the Tyneside Cinema this Summer.
Join us to hear to our expert Lecturers share their specialist knowledge about the arts, design and culture.


About the Talk
A whistle-stop tour of the history of food as artistic medium; starting with 16th century sugar sculpture and venturing all the way up to 3D dessert printing and beyond. This exploration into the realms of dessert as spectacle includes an accompanying display to illustrate and enhance the historic subject.
About the Speaker: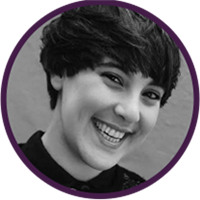 Tasha Marks is an award-winning food historian and artist, who explores the relationship between food, art and history. Her practice, AVM Curiosities, champions the use of food as an artistic medium, with projects ranging from museum-style exhibitions and sculptural installations, to interactive lectures and limited-edition confectionery. Recent academic achievements include publication in the Oxford Companion to Sugar and Sweets, where Marks authored the entry on Mrs Beeton, one of the Victorian era's most influential cooks.
This event is part of the official 'Inspired By' programme, Great Exhibition of the North 2018.