Description
To coincide with the three-month Great Exhibition of the North, The Arts Society and its local groups are presenting a series of talks at the Tyneside Cinema this Summer.
Join us to hear to our expert Lecturers share their specialist knowledge about the arts, design and culture.
About the Talk
Raoul Dufy was born in Le Havre in 1877. It is unsurprising therefore, given his maritime background and his father's musicianship, that Dufy described himself as "cradled by music and the sea". He was an artist with a remarkable range of talents: painter, ceramicist, a sought-after and very fashionable fabric designer, a creator of stage-sets, as well as a painter of huge murals and of small-scale tapestries. It was his astonishing artistic fecundity and perhaps the apparent effortless ease which he brought to his painting which has meant that he has not received the attention he so richly deserves.
He had the capacity to enjoy life, in spite of living through the great upheavals and uncertainties caused by the two World Wars, and in spite, in his latter decades, of his own physical disabilities.
This talk explores the delights of Dufy's work and celebrates that unique joie-de-vivre which shines through everything he created.
About the Speaker: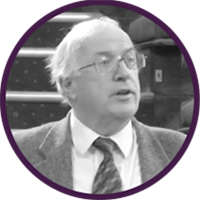 The Rt Revd Christopher Herbert has lectured at the National Gallery, the Courtauld Institute, King's College, London, Westminster Abbey, and the University of Rikkyo in Japan, and at churches and cathedrals throughout England and in Italy. Was until recently Bishop of St Albans and a member of the House of Lords. He has an MPhil and PhD in Art History from the University of Leicester. Created Visiting Professor in Christian Ethics in the School of Medical Sciences at the University of Surrey, and has also been awarded two honorary doctorates and is an honorary citizen of Fano, Italy.
This event is part of the official 'Inspired By' programme, Great Exhibition of the North 2018.