Description
To coincide with the three-month Great Exhibition of the North, The Arts Society and its local groups are presenting a series of talks at the Tyneside Cinema this Summer.
Join us to hear to our expert Lecturers share their specialist knowledge about the arts, design and culture.


About the Talk
This lecture will look at the enduring Western obsession with, and invention of the so called 'exotic' or 'noble savage' starting with the first discovery of the Island of Tahiti in1767 and charting the impact, through painted images of the island and their people, of the English and European influence in this part of the world through the eyes of not only Captain Cook and those who came before him, but also through the eyes of the artists that accompanied these pioneering voyages and into the 19th and early 20th century with the images of Gauguin. And to this end the lecture will Look at how romanticised depictions of the island and its peoples by artists such as: William Hodges (1744-1797), Benjamin West (1738-1820), John Webber (1751- 1793), and John Cleveley (c.1712-1777), and indeed those of Paul Gauguin (1848 – 1903), not only bolstered these notions in the minds of Europeans, but helped to perpetuate and invent the Western notion of the exotic and the myth of paradise. This background of England's exploration abroad also sees the involvement of Royal academicians such as its first director Sir Joshua Reynolds (1723 – 1792), Johann Zoffany (1733 – 1810) and the botanist Joseph Banks (1743 – 1820).
This lecture eventually comes into the modern period and looks at what happened to these notions of the exotic in the 19th century explored through the Impressionist and PostImpressionist work of this period's most notable visitor to the island of Tahiti also looking for the exotic and paradise - Paul Gauguin (1848 – 1903). His experiences, vibrant evocations of paradise through his paintings, and his discoveries and eventual death in the South Pacific bring this exploration of the exotic to its conclusion.
About the Speaker: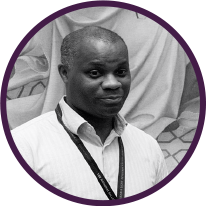 Leslie Primo holds a BA in Art History and an MA in Renaissance Studies from Birkbeck College, University of London. Was Visiting Lecturer in Art History at the University of Reading in 2005 and 2007, and gives lectures and guided tours, plus special talks, at both the National Gallery and the National Portrait Gallery. Also lectures at the City Literary Institute, and has presented a series of talks at the National Maritime Museum and the Courtauld Institute.
This event is part of the official 'Inspired By' programme, Great Exhibition of the North 2018.