Getting in the access loop

Friday, June 1, 2012 from 4:00 PM to 6:00 PM (BST)
Event Details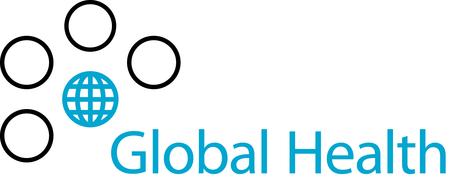 "Getting in the access loop:  Enabling more health researchers in Africa to publish effectively"
16:00-18:00 BST, Hughes Hall, University of Cambridge, and as a HIFA2015 webinar 
This is a 'hands-on' seminar & webinar to explore real ways in which African research and researchers can have greater representation in journal publications. The seminar will take place in Cambridge, and we will be joined virtually by colleagues in Africa and beyond.
You are encouraged to read through the seminar questions below, and suggest your own or comment online at:
http://www.humanitariancentre.org/2012/03/getting-in-the-access-loop/
We are proud to be a HIFA2015 webinar!  The HIFA2015 campaign was launched in Mombasa, Kenya in October 2006, at the 10th Congress of the Association for Health Information and Libraries in Africa. Our shared goal is: By 2015, every person worldwide will have access to an informed healthcare provider. People will no longer be dying for lack of knowledge.
Please visit the Humanitarian Centre's webinar instructions page to set your computer up to join the conversation via webinar. 
For a full webinar programme, and to see the discussion topics suggested by delegates, please click here.
To view a list of particpating organisations, click here.
To see the bios of our discussants for the day, click here.
The updated delegates list is at the bottom of this page!
If you have any questions, please contact Anne Radl at anne.radl@humanitariancentre.org or by phone at +44 (0) 1223 760 885.
We are very grateful to PLoS for their particpation and sponsorship of this event.

and to HIFA2015 and the University of Iowa for their support in bringing this discussion to the web, and allowing our colleagues to join us from overseas: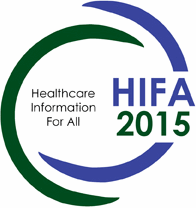 Seminar Aims and Outputs
The aim of the seminar is to share ideas and experience in overcoming barriers to joining the access loop of international publishing, to think about new ways to improve the publishing process and to enable greater representation from African researchers in the published literature. Based on preliminary planning, three areas have been identified where focused discussion may generate new approaches to challenges faced:
1) Technology
·       What examples are there of technology being used effectively to overcome barriers to access: e.g. technology that addresses low bandwidth, intermittent power supply and connectivity, attention to interface design, use of smart phones and SMS to disseminate information, and issues of language barriers?
·       What technological barriers to access remain, and what can we do, to address these?
2) Quality
·       How can we reconcile different value judgments of 'quality' that affect a) what does and does not get published and b) where it is published?  Do different cultural values exist between "Northern-based" international publishers and African researchers—for example, prioritising "original" research for publication? What are the key differences that need to be identified for successful publication?
·       What lessons can be drawn from mentoring programmes for young African researchers--both in terms of what has been effective, and what has been less effective? 
·       Are there still misconceptions about OA, or issues (for example funding) that affect submissions to OA journals, thus restricting publications from African researchers?  What outreach can be—and is being—done to change this?
3) Strengthening Pathways for Dialogue
·       Going forward, can we build an infrastructure for dialogue and collaboration that engenders conversations which are accessible (not closed) and actionable?  Rather than beginning new dialogues, how can we build on existing conversations and bring others in to them—particularly those researchers working in isolation?  Can we use OA sites (such as blogs) to record, progress and follow-up on ideas and actions?
·       Can we build measurement of impact into this infrastructure?  What measures would allow us to track increased quantity of publications from Africa, increased influence of publications from Africa, as well as begin to understand broader contextual questions that affect publications: such as the varying incentives to publish in different ways and places according to where you are from and what your career structure is?
·       What role do funders have in supporting dialogue? 
The ideas and plans generated in this seminar will be captured in a series of blog pieces commissioned from participants.
To suggest other topics for discussion, leave a reply in the comments box at: http://www.humanitariancentre.org/2012/03/getting-in-the-access-loop/
or email Anne Radl at anne.radl@humanitariancentre.org
Attendee List
Sort by:

Date

|

First Name

|

Last Name
When & Where

CB1 2EW Cambridge
United Kingdom


Friday, June 1, 2012 from 4:00 PM to 6:00 PM (BST)
Add to my calendar
Organizer
The Centre for Global Equality focuses the resources available in world centres of excellence such as Cambridge on evolving innovative solutions to global challenges. We contribute to greater global equality by improving access for the underprivileged to the intellectual, social and financial resources usually reserved for the elite. We are a network of NGOs, academics, businesses and individuals who work collaboratively towards reducing extreme inequality, a root cause of poverty and marginalisation globally. Based in Cambridge, we have over 50 member organisations that work on more than 90 projects in 27 countries.
The Global Challenges Initiative (GCI) is an official Strategic Research Initiative (SRI) of the University of Cambridge. GCI aims to enhance the contribution of its research towards addressing global challenges and achieving the United Nations' Sustainable Development Goals (SDGs) by 2030.