Learn more about what it takes to land your dream career in the tech and creative industry post-lockdown.
About this event
Black young people aged 18-24 years old, this is for you! Here at Voltage Revolution, we're committed to ensuring you have a rapid recovery so your post-lockdown finances are on point! When you register you'll have access to some of the top career secrets that are about to change the game for how we think about money, courtesy of Nesta and the Rapid Recovery Challenge :)
Over the course of 6 weeks, you'll have access to key insights and tips to land your dream job in the creative and digital industry. Through these 6 keynote events you will dive into the key lessons, challenges and tips that have turned these people into the most influential individuals in their industries.
**Get the tools, inspiration, and insight into how to land your dream role in the creative and tech industry, no matter your experience.**
**What to expect in this session**
The purpose of this session is to gain an understanding of how to get into 3D & Motion Design, as well as lessons and challenges and tips in getting into the creative and tech industry.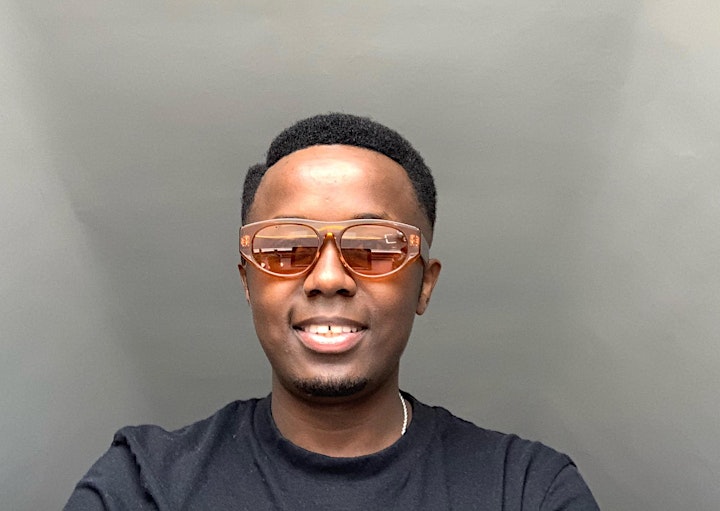 Moses Wainaina, aka Wayne Creativ, is a London-based motion graphic designer, whose clients include Depop, MTV, Gorillaz, and Stella McCartney. Breaking away from the norms of traditional design, he uses striking imagery and a subtle sense of the surreal to celebrate art, culture, fashion, and identity. He's also delved into dreamscapes and artificial architecture @wayxstudio, which he says "visualizes spaces and explores infinite ways to conceptualize utopian worlds".
**Check out other the upcoming Career Readiness Sessions right now**
What is Voltage Revolution?
We created Voltage Revolution to help young people gain the digital and creative skills they need to get a job in one of the best-paid industries! Our goal is to empower young Black people to create a better future for themselves, their peers, and the future generation.
ACTIONS YOU CAN TAKE TODAY
Want to learn in-depth about Brand Creation & Video Marketing, Web Development, Podcasting, Content Marketing, Visual Design, or Employability Skills? We have free training sessions you can access right now - https://www.voltagerevolution.com/on-demand.html
Want to join a community of like minded people all working towards gaining the digital and creative skills they need to get a job in the digital and creative industry? You can join our community today - www.blackandgood.com/community
Please sign up for our newsletter to stay up to date with all the opportunities we have available for you. in 2021.
Get access to the tools that will help you thrive!
We're working with Nesta to give our community members access to tools that will help you raise your income and secure your employment in a post-pandemic world.
Get personal cash grants to help you pay for the things that matter: through the new Turn2Us platform, individuals requiring financial support can apply and be verified online with a few streamlined, one stop steps. Once approved, financial support can instantly be provided to applicants, with payment received within a day. Access it here.​
Improve your financial knowledge and secure your financial future: ​Hastee is an award-winning employee benefit that enables workers to take a portion of their earned pay, on demand. Increasing choice and financial wellbeing. They have built an enhanced financial education platform, which is completely free to all 16-24-year olds in the UK. Access it here.
Get expert advice to manage your debt and save money: IncomeMAX helps people to maximise their income and improve their financial situation. It provides in-house advisers who offer advice on areas such as benefits, debt, saving money, employment and energy & water bills. Access it here.
Get out of redundancy and into meaningful work: Evenbreak offers real, tailored support to disabled people looking for new or better work. They want to empower disabled people to maximise their chances of gaining meaningful and secure work. Access it here.
Boost your chances for employment: Udrafter is transforming the way students and graduates get hired into their organisations, for the benefit of the young people. Students and graduates will get greater access to flexible and paid micro-internships via their technology-driven platform, boosting youth employment. Access it here. ​​