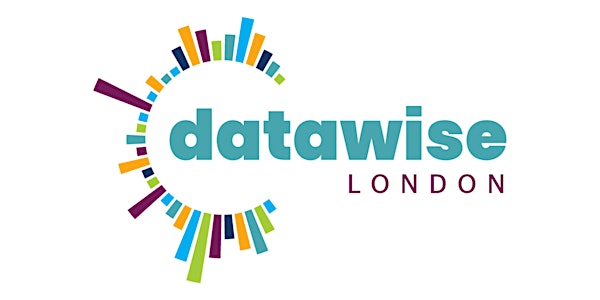 Multiple Dates
Getting started on Excel bitesize programme - independent learning cohort
Sales Have Ended
Registrations are closed
I am sorry this event is sold out. If you represent a small charity or community group in London, please add yourself to the waitlist or to find out when we are next running this course, please sign up to our e-newsletter at: https://superhighways.org.uk/e-news/
Sales Have Ended
Registrations are closed
I am sorry this event is sold out. If you represent a small charity or community group in London, please add yourself to the waitlist or to find out when we are next running this course, please sign up to our e-newsletter at: https://superhighways.org.uk/e-news/
Learn essential Microsoft Excel skills to help you effectively and efficiently manage your data.
About this event
Our Excel Bitesize programme is a modular programme designed to give you the core Excel skills required to successfully manage, analyse, interpret, summarise and present your data. Please refer to the Datawise London website for full details of what is included in the programme.
In this getting started session , we'll introduce you to the bitesize series consisting of 5 sessions which have been broken down into activities, recorded and made available for you to access and work through whenever you choose.
We'll look at:
How to access & use the videos, guidelines, sample data & exercises
How to get help if you get stuck
What to do if you need a bit more help than a quick call or email
We would advise that you regularly set aside a couple of hours at a time to progress through the session recordings and have a go at the related exercises at your own pace.
We will be scheduling some Ask an Expert - Excel sessions over the coming months, so you will have the opportunity to book a slot and go over any of the content that you might find challenging. If you have quick questions, you'll be able to ask us via email.
Is this Excel Bitesize training programme for me?
This programme is not suitable for people who haven't used Excel before. It is a pre-intermediate course so aimed at people who have a basic understanding and experience of working with Excel but want to take it to the next level.
The programme is designed for people using Microsoft Excel 2016 , 2019 or Office 365 on a Windows PC / laptop. If you have an earlier version of Excel or work on a Mac you'll find that some of the features we look at either don't exist or are accessed differently, which can be a bit confusing.
To see which version of Excel you are running, click on the File button on the top left corner of Excel. Click on Account, on the left-hand side of the screen, then About Excel and the version is visible in the first paragraph of the dialog box that appears. If you need advice on upgrading to a newer version please get in touch.
Am I eligible for this course?
This course is fully funded by the Cornerstone Fund for small charities & community groups delivering services in London, and we can only accept participants who work or volunteer for organisations fitting this description.
If you are not sure of your eligibility or if you would like to set up a private training session for your organisation, please do get in touch via the Datawise London website.
Trainer/s
Alice Linell is the Superhighways Data and Evaluation Adviser, supporting small charities and community groups gain skills to better use data to help shape services and influence others.
More about Datawise London
This training event forms part of the Datawise London programme, funded by City Bridge Trust as part of the Cornerstone Fund. London's community data is one of our greatest assets. Our mission at Datawise is to help you unlock it.

Organiser of Getting started on Excel bitesize programme - independent learning cohort