Description
This presentation and workshop is led by a cryptocurrency expert who writes for one of the UK's leading investment platforms - for more info ring 07472 703 288
What is a digital currency?
- brief history of money
- means of exchange and measure of value
- how bitcoin works
public/private key cryptography

transaction blocks

hashing and block verification

nonce and difficulty

mining, consensus, incentive

immutable and decentralised
- why the blockchain matters
---
Brief history of bitcoin
---
Top 10 digital currencies
---
Ethereum platform explained
---
How to buy bitcoin
live demo of working with an exchange and a wallet
---
Where to buy bitcoin
what is a crypto exchange?

different exchanges for different needs

hands on look at selected exchanges
---
Buying stuff with bitcoin (means of exchange)
---
Investing in bitcoin and other crypto (store of value)
is the price too high?

what the bulls says

what the bears say

buying the dips
---
Security & storage
exchange wallets

software wallets

hardware wallets
---
What is an initial coin offering?
innovative way to raise funds for blockchain projects

disrupting venture capital sector

lets the little people get a look in

projects on the Ethereum platform

high risk because most of the projects have no revenues and often no products

potentially high rewards near-term, most tokens are not trading below their ICO price

tokens to watch

how to buy tokens
---
Strategies for investment success
don't invest in something you don't understand

invest for the long-term (if you are a true believer)

volatility and pound cost averaging

the importance of diversification

trading crypto pairs

taking profits

speculative assets in a portfolio

trading

information, prices and technical analysis
---
Risks
is this a bubble like tulip mania in 17th century Holland?

will the crypto market crash?

will regulators ban digital currencies?

hackers and scammers
---
Presentation and workshop led be given by a cryptocurrency expert who writes for one of the UK's leading investment platforms
---
WHAT YOU MUST BRING
Government-issued Photo ID
Access to cloud storage service, eg Dropbox, Google Drive, Microsoft OneDrive or iCloud Drive
Smartphone or tablet (Desktop PCs are provided by event)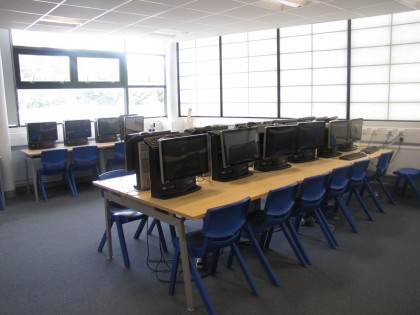 WHAT YOU GET FROM US
By the end of the session each attendee will have:
Set up their own bitcoin and ethereum wallet.

Received 0.01 ether or a maximum of £3 worth of ether, whichever is the smaller, from funds sent by CryptoEducator (CryptoEducator cannot guarantee that all transactions will be complete by the end of the training session).

Learned how to buy tokens in an initial coin offering of your choice. CryptoEducator has no relationship with any ICOs and none of the demos should be taken as recommendations.

Know how to buy and sell bitcoin and ether cryptocurrencies.

Opportunity to book time with a crypto expert for one-to-one remote support. Support provided over phone, Skype, FaceTime or Google Hangout. A home service is also available.
---
Gettng there
Nearest buses 41, 67, 230, 341
Nearest tube station Turnpike Lane
Nearest rail station Seven Sisters, Turnpike Lane
---
CryptoEducator is a trading name of Gaznian Ltd. We are not a regulated financial adviser. Bitcoin and other cryptocurrencies are not regulated by the Financial Conduct Authority and trading in the currencies is at your own risk. Do not invest what you cannot afford to lose.
This £20 ticket could be the best investment you ever made. Only 25 places available so book now
This event is suitable for beginners as well as those with more knowledge but who haven't yet taken the step of actually buying some crypto.