Getting started with Industry 4.0 – some real-world examples of production insights relevant to manufacturers of all sizes
About this event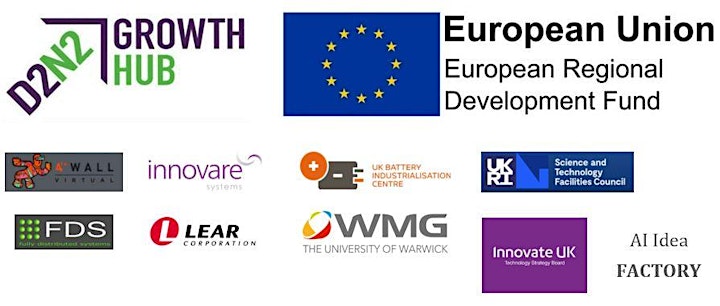 In this webinar, we will describe real-world scenarios/use-cases and show how valuable insights can be revealed from production data using a low-cost, fast-to-deploy SIMPLE software platform. SIMPLE is an Innovate UK funded R&D project to develop and demonstrate an Industry 4.0 platform.
The webinar is particularly relevant to production directors/managers and other roles accountable for minimising waste, optimising production performance, and with a need to see meaningful production data.
We will also outline collaboration opportunities including how to apply for one of the 4 remaining slots for a no-cost SIMPLE opportunity assessment – to focus on a problem/opportunity you have and high-level candidate solutions (including SIMPLE).
Agenda
• Introductions
• Outline some real-world use-cases – line balancing, waste, and traceability
• Walkthrough one use-case to clarify the characteristics of the solution needed, and the challenges these present
• Typical challenges when deploying such a solution
• Introduce SIMPLE and how it addresses these challenges
• Collaboration and how to apply for a SIMPLE opportunity assessment
• Summary
• Q&A
Outcomes
The webinar will enable you to:
• Describe some typical challenges and opportunities that can be addressed by an Industry 4.0 solution
• Identify key attributes of a solution and why they are important
• Understand how to get started with Industry 4.0
Who'll be presenting the webinar
Peter Hopkinson is the project manager of the 8 partner consortium delivering the Innovate UK funded project SIMPLE. Peter is also the commercialisation lead for FDS, the lead partner in the project.
Tom Kirkham is a business development manager with the Science and Technology Facilities Council, with a particular focus on supporting manufacturing organisations with their Industry 4.0 journey.
This webinar is hosted by the SIMPLE project and the D2N2 Growth Hub which is part-funded by the European Regional Development Fund.
Organiser of Getting started with Industry 4.0