Location
Stanton House Hotel
The Avenue
Stanton Fitzwarren
SN6 7SD
United Kingdom
Sales Have Ended
Ticket sales have ended
Thank you for booking on to the first Level Five Supplies LiDAR Training Course.
Exclusive new opportunity to understand the fundamentals of Digital 3D LiDAR technology with Level Five Supplies and expert course leaders
About this event
Level Five Supplies has launched a range of specialist training courses for 2020, designed to complement our other services and accelerate the tricky early stages of integration.
Our one, two or three-day (combined) courses offer the ideal combination of theory and practice, ensuring you develop a sound working knowledge of LiDAR hardware and software. Learn how to get started with generating, recording and interpreting point clouds for robotics, surveying and autonomous systems.  An exclusive opportunity to understand the fundamentals of digital 3D LiDAR technology with Level Five Supplies and expert course leaders, Dr. Rebecca Bennett and Alexey Simonov.
Courses are limited to 10 places, so early booking is essential.
Lunch and refreshments are included, but overnight accommodation is NOT provided as part of the course fee.
The April 2020 courses have been postponed until 15-17 September 2020.  All existing bookings are valid for the new dates.
Basic Course (one day) - 15 September 2020- £300 Early Bird Offer: £250 +VAT
Required: Laptop
Aimed at: Project Managers, Junior Technicians, non-technical analysts and consultants, decision-makers
What is LiDAR, how can it be used? What are its applications, limitations and industries? Exploring the current state of play of the LiDAR market place, Dr Rebecca Bennett and Alexey Simonov will use market knowledge and a variety of lidar systems to demonstrate the story of LiDAR and how it can generate useful spatial information for your applications. We'll also touch on the skills needed to successfully deliver a project using lidar, as well as the pitfalls you may encounter.
Intermediate Course (two days) - 16 & 17 September 2020 - £750 Early Bird Offer: £650
Required: Laptop and working knowledge of Python or C++, some experience with range finders or 2D lidars useful but not essential
Aimed at: Product engineers, Software engineers, Technicians, Developers, Technical Consultants and Researchers
Building on the Basic course, the Intermediate course will help develop practical skills to gather, interpret and analyse the accuracy and usefulness of 3D LiDAR data, primarily using high-resolution 3D LiDAR sensors made by Ouster. Creating point clouds, ensuring hardware and software connections between sensors and processing systems using Python / ROS and C++, attendees will prepare themselves to use LiDAR in integrated products, research, and projects.
Delivered again by Dr. Rebecca Bennett - a leading expert in LiDAR point cloud processing, and Alexey Simonov, an experienced innovator and roboticist, the training will require a reasonable level of technical skills - so attendees should be prepared with a knowledge of Python and/or C++. Using your own laptop and a virtual ROS environment, you'll interpret point cloud data and perform processing and some light Machine Learning techniques to generate results.
We'll also have guests from Kaarta, whose fully integrated surveying platforms use a combination of lidar and camera systems to accurately map indoor and outdoor spaces. Learn about dos and don'ts of product development from experienced product developers.
Following the course you will be able to:
Understand LiDAR spec sheets
Choose the best sensor for your project 
Connect sensor and set up drivers on Linux, and use the manufacturer's visualisation / capture tools  
Run ROS wrapper to get the data from the sensor in real-time
Save LiDAR data to files
Develop Python code for data exploration using standard Python packages & visualise in web notebooks  
Develop Python and C++ code in ROS and PCL (Point Cloud Library) to get useful results from real-time data in a robotics system
Conceptualise, develop and train AI / DNN code to work with point cloud data to run object detection / classification in 3D
Book all three days for a comprehensive LiDAR experience - £1,000 Early Bird Offer: £850
Book before 17 July for Early Bird discounts.
10 places available.
Accommodation is available for £110 pppn
Please don't hesitate to contact us to discuss this exciting new opportunity.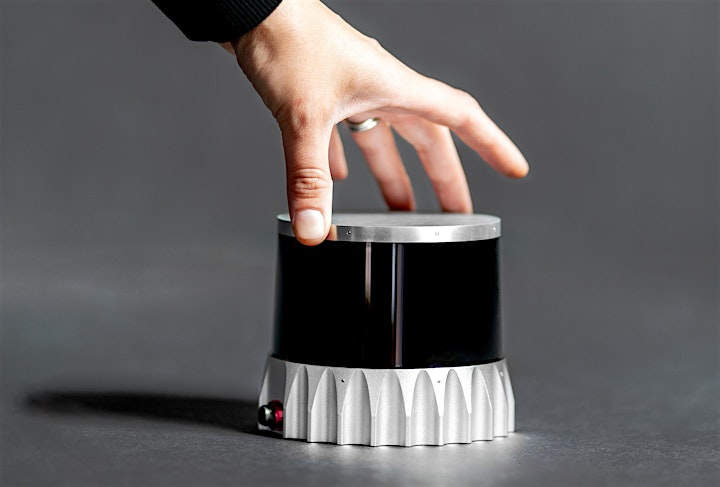 The courses will be delivered by:
Dr Rebecca Bennett is one of the UK's leading researchers in airborne remote sensing,and has taught the subject, specialising in lidar point clouds and associated open-source software across Europe.
Alexey Simonov is an innovation engineer and roboticist with broad expertise in hardware& software, working in agile collaborative teams integrating AI/machine learning, robotics,self-driving cars, autonomous drones, nano-satellites.
Level Five Supplies is the UKs leading high resolution LiDAR supplier, and offers sales,integration and engineering services.