Getting Started with Microsoft Excel (two online sessions of 3.5 hours)
Make the most of lockdown and finally get to grips with Microsoft Excel!
About this event
Delivered over two half-day online sessions, including screen-time breaks between lessons
Thurs 11 March and Fri 12 March 2021 10am - 2pm both days
Civicos Training has adapted its acclaimed Microsoft Excel training  so that it can be taught online. 
Each course is delivered over two online sessions of 3.5 hours apiece, using bite-sized lessons that focus in turn upon one important aspect of Excel.  The learning is taken at an even pace, with opportunities for one-to-one interaction with the tutor if you are stuck on a concept. And the delivery method could not be simpler, with each course built into an Excel document that we supply before the course, containing lots and lots of simple exercises, tips and examples. This docuent is yours to keep, so it can be used a really useful reference document long after the course is finished.
Best of all – each attendee will have access for six months to our absolutely free Excel helpdesk! You simply email us with your Excel issue, and we will connect with you via email or Zoom to take you through the ways to sort out your issue.
Getting   Started in Microsoft Excel
This course   is absolutely ideal for people who are either starting out in Microsoft  Excel, or  who know a few of the basics and who would like a refresher. Over two online sessions, the tutor will take you through seven short lessons, each one looking at   a different key skill:
Getting Started: Some basic   terminology, cells, rows, columns, the Excel Ribbon
Selection Techniques: selecting   the data you want to manipulate
Entering Data: moving data,   copying, drag and drop, autofill
Creating Simple Formulas: the   formula structure, simple addition, subtraction etc
Revision Exercises: Some simple   revision exercises to embed the learning so far
Working with Functions: A look at   the most useful built-in Excel functions
More Formatting: From text   wrapping to conditional formatting and merging cells
Build Your Own: A simple   walkthrough to help you pull together your first spreadsheet
This Excel training can also be delivered as an in-house session. We will be happy to arrange an online session of either course for up to 12 of your staff, at a time that suits best for you. The costs can be as low as £45 per attendee. If government restrictions allow, and you can provide a training space that meets all safety and hygiene requirements, we will also be happy to deliver this course in a classroom setting.
For a no-commitments chat please contact training@civicostrainig.org
This course is being delivered online, using the video conferencing service ZOOM. See more about Zoom, and how we will use it, below. f
Using Zoom
Zoom is an online application that allows us to make video calls and host online meetings. It is fairly intuitive to use, and most users are comfortable with it within five or ten minutes.
Taking part in Zoom training
As with classroom training, the trainer can share slides and other documents, and talk to everyone at once. Participants are also able to contribute, by signalling that they wish to talk, and then doing so.
Normally, all participants can also see each other, in head-and-shoulders screen shots.
The trainer will use the first five minutes of the training to show you a coupe of Zoom features (such as how too indicate that you wish to contribute by raising a little hand emoji). They will also set some simple ground rules over letting others get their say, etc.
We wiill also build in breaks every hour, as concenttration levels definitely dip more with oduring meetings.
What you need to use Zoom
All you need to participate in this course is a device that has audio and video capability – such as the vast majority of modern laptops, tablets, phones and computers. You should also have a quiet space, in your office or house, where you are reasonably sure you will not be interrupted during the course.
You do not need to install Zoom on your device. We will send you an invitation link, and when you click on it, Zoom will do the rest.
Getting a Zoom practise
If you are unsure of Zoom, or would simply like to practise using it before the course, we will be very happy to set up a short Zoom session between yourself and one of our staff. We will take you through the basic Zoom functions, let you test your camera and audio work ok, etc etc.
More details on how to access this service will be sent with your booking acknowledgement.
OTHER FAQS ABOUT THE COURSE
Do I have to book using Eventbrite?
No. You can simply contact us at training@civicostraining.org with your name, organisation, billing address and a note of any access issues. We will issue an invoice in advance of your attendance.
Is my registration/ticket transferrable?
If you want to transfer to another training course, please contact us with five or more days' notice at training@civicostraining.org
What is the refund policy?
Civicos Training requires five working days' notice of cancellation. We will always attempt to place you on a later version of the same course, or transfer your booking to another course at no extra cost. However, if you cancel with less than the required notice, we do reserve the right to charge for the full cost of the course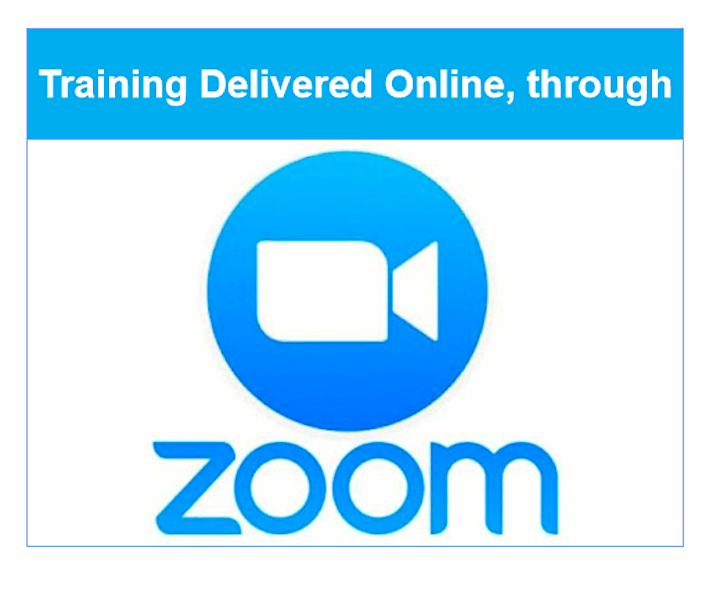 Organiser of Getting Started with Microsoft Excel (two online sessions of 3.5 hours)