Event Information
Location
Sunderland Software Centre
Tavistock Place
Hendon
SR1 1PB
United Kingdom
Description
Getting started with Scrum
A one day workshop for North East SMEs who have heard of Scrum and want to find out more, or who are just getting started and have realised the theory is easy, but actually living it can be harder.
The workshop will describe what Scrum is and cover the various ceremonies. During the workshop will talk through the most common pitfalls companies have when adopting Scrum. The workshop will cover the theory, but will concentrate on real world challenges teams encounter when adopting Scrum.
The day is aimed at helping smaller organisations adopt Scrum, however all of the content is also applicable to larger organisations. The workshop is intended to be very open with lots of questions and scenarios from attendees.
The workshop will cover Estimation, Backlogs, Planning, Sprints, Scrum Masters, Product Owners, Distributed Teams, Reviews and Retrospectives.
About the Trainer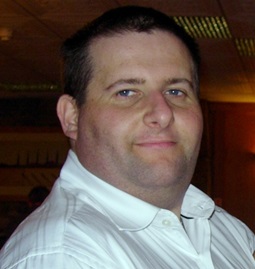 Mark Thompson
Mark has worked within the Software Development Industry for 15 years.
His career has covered everything from developing military communications to designing barcode printing software, to leading a development team building one of the most successful accounting packages in the market.
He has created and run software development teams of between two people and fifty people across the UK, working with companies employing 10 to 10 000 staff.
Mark was initially introduced to scrum a decade ago and was amazed at the difference it made to the small company he worked for. Since then he has become a huge advocate of agile working.
Over the last 8 years he has created, and run over ten Scrum Teams in various locations throughout the U.K. and helped many more teams adopt or get going with Agile Software Development.
Mark is a Chartered I.T. Professional and Certified Scrum Master.
When he isn't writing software or ranting about Scrum he spends time with his wife and two young children in Northumberland.
Linked In Profile: uk.linkedin.com/in/markthompso
Twitter: @mthompson
Biostore
BioStore is amongst the leading suppliers of IT solutions into the education market. Our customer base includes more than 3,000 schools with over 3 million users every day.
BioStore has been developing identity management technology for the education market since 2005. We provide high quality, secure systems for schools, making it easy to manage the various software applications in use through one secure central database.
Date and time
Location
Sunderland Software Centre
Tavistock Place
Hendon
SR1 1PB
United Kingdom