Do you use social media to promote Scottish history, heritage, archaeology, museums or archives?
About this event
Join our free online event to talk with people in similar roles, share your social media insights, ask questions and pick up practical tips.
------------------------
At our next event, we'll be hearing from Siobhan Beatson, Museum Manager at Ullapool Museum, as she chats about the museum's TikTok account (one of the few heritage sites in Scotland with an account), building a profile on a new platform in the middle of a pandemic, and how it can help engage visitors when your building is closed.
Come along to find out why she decided to take the museum onto TikTok, her lessons learned, and how she's using the platform to promote museum learning (as well as getting involved with the odd lip-sync and dance off). After the short presentation, there'll be time for a Q&A and general discussion.
------------------------
BOOKING
Booking is essential to receive the Zoom event details. Our emails may end up in your junk mail folder, so either add Eventbrite to your address book or check the folder before the event begins.
------------------------
ADDITIONAL DETAILS
If you have any questions, please don't hesitate to contact us on Twitter or email scotheritagesmg@outlook.com.
Remember to join the conversation on Twitter using #SHSMG.
All SHSMG events are supported by Dig It!, a hub for Scottish archaeology.
Photo by Hello I'm Nik on Unsplash
------------------------
SPECIAL THANKS
Thanks to our fantastic 2021 sponsor, we're able to offer payment to all SHSMG speakers while keeping these events free for attendees:
"Whereverly create cultural and heritage tourism apps and websites.
We want tourists and locals to embrace local culture and heritage through music, song and stories, whilst discovering the hidden gems.
The Whereverly app and web platform makes creating a helpful tourism app easy. The content on Whereverly apps is produced for the most part by local communities, guides, heritage professionals, park rangers and local storytellers.
The Whereverly apps and website feature interactive maps, 3D maps, AR experiences, points of interests, favouriting and list building. As well as audio and non-audio walking, cycling, driving and rail tours. As well as music and stories delivered based on where the visitor is.
Example of our apps are Falkirk Explored, the North Coast 500, Scotland Starts Here, Explore Stirling, Highland Discovery and the Coig. We have developed supporting websites re-using the app content for the Coig and Scotland Starts Here. We are working on new heritage focussed projects which feature AR models, badge collecting and 3D maps."
For more information, visit Whereverly.com.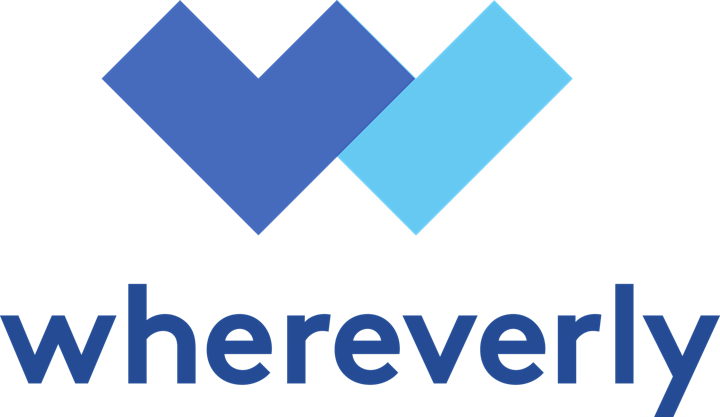 Organiser of Getting Started with TikTok | March SHSMG Event
The SHSMG encourages social media learning, knowledge exchange and cross-promotion within the Scotland's growing cultural heritage sectors. Our network of communications and marketing professionals work in a wide range of organisations which promote Scottish history, heritage, archaeology, museums and archives.
We share the latest social media trends, helpful tips, job ads and training opportunities on our Twitter account, coordinate free bi-monthly events, and summarise the key points from each one on our blog.
In addition to hearing from a Scotland-based speaker, these informal events allow anyone who uses (or wants to use) social media in the cultural heritage sectors to chat to their peers, pick up and share tips, bounce ideas around, solve stubborn problems, learn about upcoming projects and training events, and identify partnership opportunities.
The Scottish Heritage Social Media Group is supported by Dig It!, a hub for Scottish archaeology