Description
'Wee buns for business' LINKEDIN WORKSHOP
Supporting entrepreneurs with the necessary skills and knowledge required to grow their business through interactive, engaging workshops. Limited spaces available. Book now to secure your place!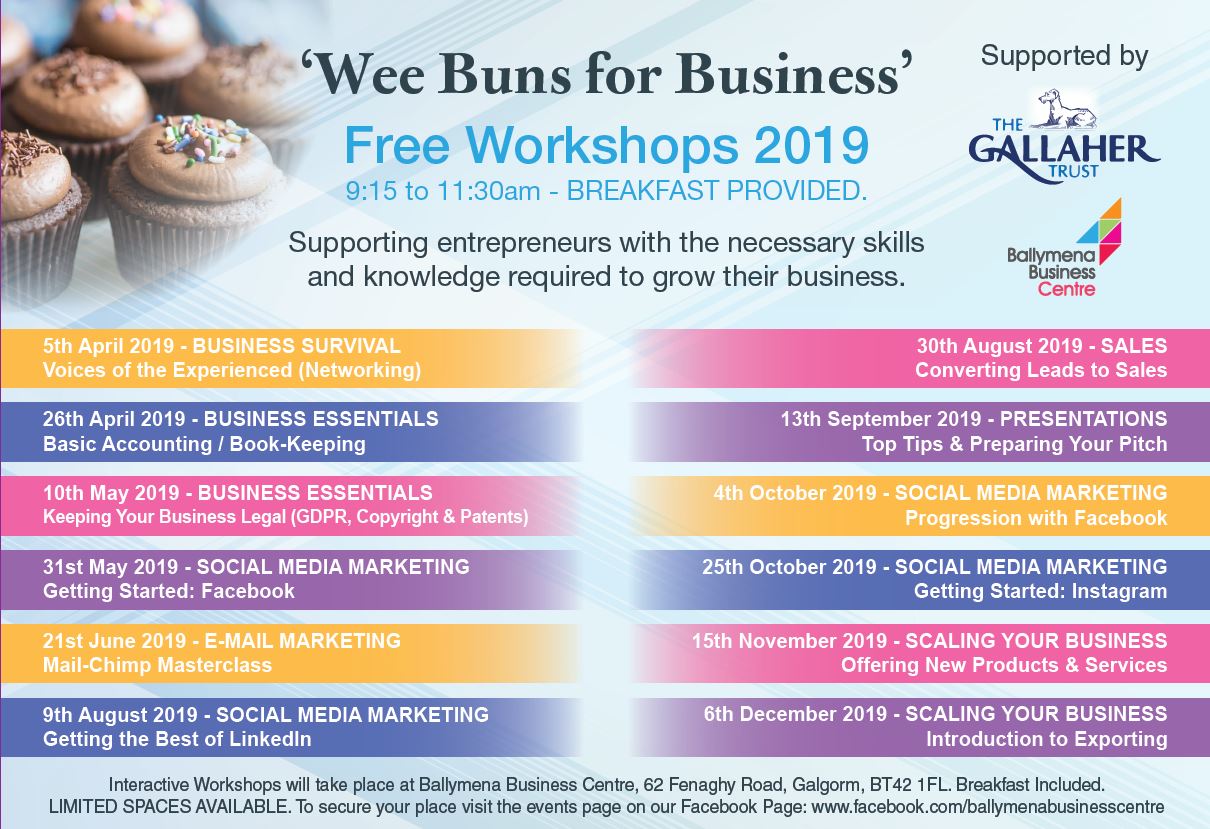 SCHEDULE
Breakfast/Networking 9:15 to 9:35 am
Introductions Deborah Fitzsimmons, Enterprise Manager 9:35 to 9:45 am
TRAINING
Social Media Training: Getting the best of LinkedIn
Trainer Rodney Doherty: 9:45am to 11:30 am

Rodney Doherty: Northern Ireland's only CPD Accredited Linkedin Trainer. Specializing in educating Local SME's on how best to optimize their use of the world's largest business networking platform through online courses, one-to-one consultations, and local workshops. Self-employed for the last 7 years, originally working in the wide fields of Social Media and SMS Marketing but nowadays very much specialising in Linkedin learning – you can check out Rodney's website at https://think-linked.in
Ballymena Business Centre look forward to seeing you there!
CANCELLATIONS
*Please inform us at least 1 week in advance if you are unable to attend. We use external caterers for our events and they are notified of numbers in advance. As there are limited spaces and courses are fully booked non-attendance from registered persons can mean other entrepreneurs miss out on the opportunity.
Many thanks
Deborah Fitzsimmons
Enterprise Manager