Description
Who hasn't dream of becoming a prolific inventor, license their patent and see their invention used over the world? If you dream of becoming the next Kia Silverbrook, Thomas Edison or Alexander Graham Bell, but don't know how to patent your software yet, this workshop is for you!
Join us as we discuss various key points, such as software patent requirements in the UK and Europe, software and business method patents in the UK, EPO and US approaches, and commercial considerations like competition and copyright in patenting software.
qLegal is the law clinic within Queen Mary Legal Advice Centre providing free legal advice, workshops and resources to tech start-up companies and entrepreneurs on a range of complex legal issues. Drop us a line!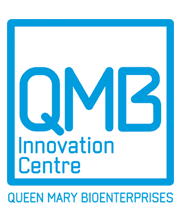 The event will be kindly hosted by the QMB Innovation Centre, the largest purpose-built laboratory space and only grow-on space currently available for rent in London.
The Innovation Centre is ideal for existing science and technology companies looking to expand, or start-up companies and later stage companies seeking ?an entrepreneurial base for their London laboratory and commercial work.