Getting Your Packaging Right - Webinar

Tuesday, 19 March 2019 from 10:00 to 11:30 (GMT)
Event Details

Proudly supported by StartUp Richmond & Richmond Council

You are invited to a Webinar on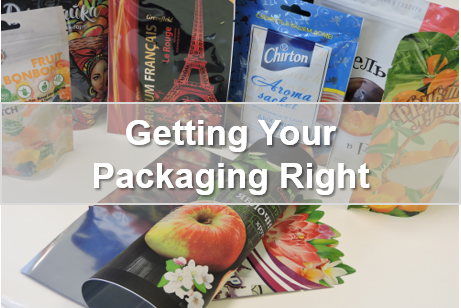 Tuesday 19th March 2019
 10.00 -  11.30
ARE YOU INTERESTED IN UNDERSTANDING THE RIGHT PACKAGING FOR YOUR PRODUCT? IF SO, THIS WEBINAR IS FOR YOU
REGISTER NOW
 
You are invited to this FREE webinar where you will learn everything you need to know about packaging your food product. Packaging can be one of the trickiest and least understood area of food production and one where it can be difficult to find the right answers. This webinar aims to fix that challenge.
Learn:
What the different options are for packaging

How to go about finding the right packaging for your product

Understanding the packaging process and terminology you must know

How to manage your labelling with you packaging
and so much more....

Led by Matt Baldock of Digimock Ltd this webinar gives you an excellent grounding in the whys and hows of packaging. Matt will run through real life examples and shows the challenges food producers often face with their packaging. Matt also will dispel some of the more common myths around packaging and will answer some of the most common questions his clients have around packaging.
This webinar is for any food producer who is bringing their product to market and neeeds to understand the practical side of packaging so that it impresses retailers and consumers whist protecting and selling their food product effectively. 
This is a must attend event for anyone interested in learning about food packaging.
Register Now
About Matt Baldock
Innovator, Founder & MD at Digimock Ltd
Having become an industry expert in premium plastic flexible packaging, including experience in Smart and Intelligent packaging, Matt is able to consult with food producers  brands wanting to stand out in the marketplace.Matt enjoys offering fresh ideas and thinking and is an advocate for an open door policy in the workplace with the platform to support and challenge directives. This in turn promotes a third way of thinking to drive a new, successful direction; creating a unique and memorable proposition for all.

Register Now
Some of our partners

Organiser
StartUp Richmond has just launched a new business support programme for Richmond upon Thames called 
The Richmond Enterprise Challenge
Step up, Start Up, Scale Up
This programme is proudly supported By Richmond Council.
The programme is Richmond's newest and most comprehensive FREE business support programme for Richmond. We have created a membership platform where members can gain  access 24/7 to our on demand business training, a growing members directory, webinars, live workshops, networking, expert business clincis, One 2 one private consultancy sessions and so much more... 
For more please go to www.startuprichmond.com 
Note: StartUp Richmond is a programme run by CPG Executive Consulting Ltd. (www.cpgexp.com) and Richmond Council. By registering for one of our events or signing up to our membership site you are agreeing that we may contact you in the future about this event, future events and other promotions organised by the StartUp Richond, CPG and Richmond Council. Yout have the option to opt out of any future emails by clicking on the unsubsubscribe link at the bottom of the email. 
We video and photograph all of our events which we publish later. By signing up to our events you are agreeing that we can use your image. If you have any queries please contact us at hello@startuprichmond.com 
StartUp Richmond, CPG and Richmond Council is compliant with all regulations associated with the Data Protection Act of 1998 and GRDP.
For further information please see a copy of our policy at http://www.cpgexp.com/data_protection_policy/