GFFJ Grant Awards & Thanksgiving Gift Hamper Distribution 2021
GFFJ Grant Awards & Thanksgiving Gift Hamper Distribution 2021
About this event
The GFFJ NGO Grants awards have been transforming and pushing boundaries by locating and offering holistic development opportunities and financial aid to organizations in different fields since 2018.  NGOs and emerging businesses have endured the worst set of circumstances in a bid to keep their doors open under stagnant economic growth and a global pandemic. In celebrating our third anniversary, GFFJ opens its NGOs expression of Interest and Submissions of Proposals for the GFFJ NGO grants awards. 
#GIVE4ACHANGE | #GIVEFORACHANGE | GBRTHANKSGIVING
As we take upon the calling to live and walk in the Word of Christ, GFFJ seeks to repair the existing social ailments such as loss of remittances, unemployment, disruption to health care services, and education.   Our key focus areas are education projects, health projects, economic empowerment, entrepreneurship projects, and job security. 
This is a chance for the organization to demonstrate gratuity towards NGOs whose trailblazing work aligns with the core mandates of GFFJ. The Thanksgiving Hamper distribution provides an opportunity for members to come together and share gifts, meals, as well as giving thanks to God for keeping the organizations shielded for another year.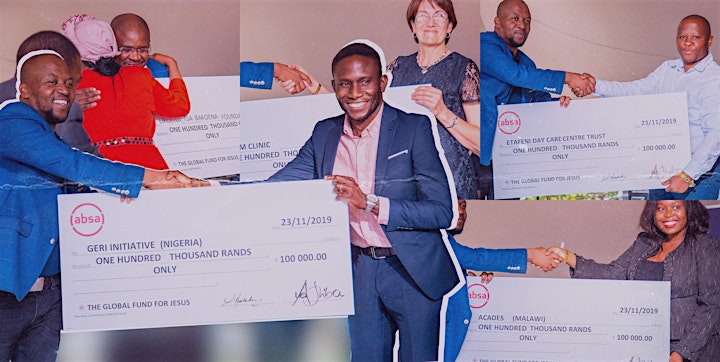 NGO Awards
The awards are an opportunity for the organisation to live up to its mandate by giving much-needed support and financial aid to organisations working in education, healthcare, food security, job creation, prosperity and economic empowerment and entrepreneurship. The entries for submissions are officially open, calling on different spearheaders of impactful change across various sectors in communities to apply today.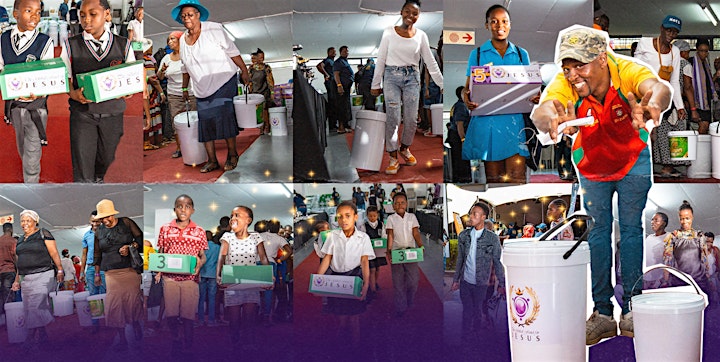 Hamper Distribution
GFFJ, therefore, seeks to identify and distribute Gift Hampers to disadvantaged and indigent individuals and families within communities in 4 Provinces of the Republic of South Africa, namely: Gauteng, Limpopo, Mpumalanga & KwaZulu Natal.
2019 Highlights Video
Access the following Zoom Links: To Attend Virtually
Join Zoom Meeting: https://us02web.zoom.us/j/89583733883?pwd=aXFIM3AxbGtrTnJYd1ZCUnhDRkFhUT09
Meeting ID: 895 8373 3883
Passcode: 123456
#GIVE4ACHANGE | GBRTHANKSGIVING | #NGOAWARDS | #GIFTHAMPERS
Organiser of GFFJ Grant Awards & Thanksgiving Gift Hamper Distribution 2021