Sales Have Ended
Ticket sales have ended
Thanks for your interest in the 6th GfGD Conference. We are sorry but ticket sales have now closed.
Sales Have Ended
Ticket sales have ended
Thanks for your interest in the 6th GfGD Conference. We are sorry but ticket sales have now closed.
Description
Water and Sustainable Development
"Water is at the core of sustainable development and is critical for socio-economic development, healthy ecosystems and for human survival itself. It is vital for reducing the global burden of disease and improving the health, welfare and productivity of populations. Water is also at the heart of adaptation to climate change, serving as the crucial link between the climate system, human society and the environment. Without proper water governance, there is likely to be increased competition for water between sectors and an escalation of water crises of various kinds, triggering emergencies in a range of water-dependent sectors. The physical world of water is closely bound up with the socio-political world, with water often a key factor in managing risks such as famine, migration, epidemics, inequalities and political instability." [UN Water]

Understanding, managing and protecting freshwater and marine water resources is critical to the delivery of many of the Sustainable Development Goals (e.g., water and sanitation, healthy oceans, zero hunger, good health, gender equality, energy, industry, and biodiversity). Increasing urbanisation, industrialisation, and climate change are increasing pressure on water supplies and reducing water quality.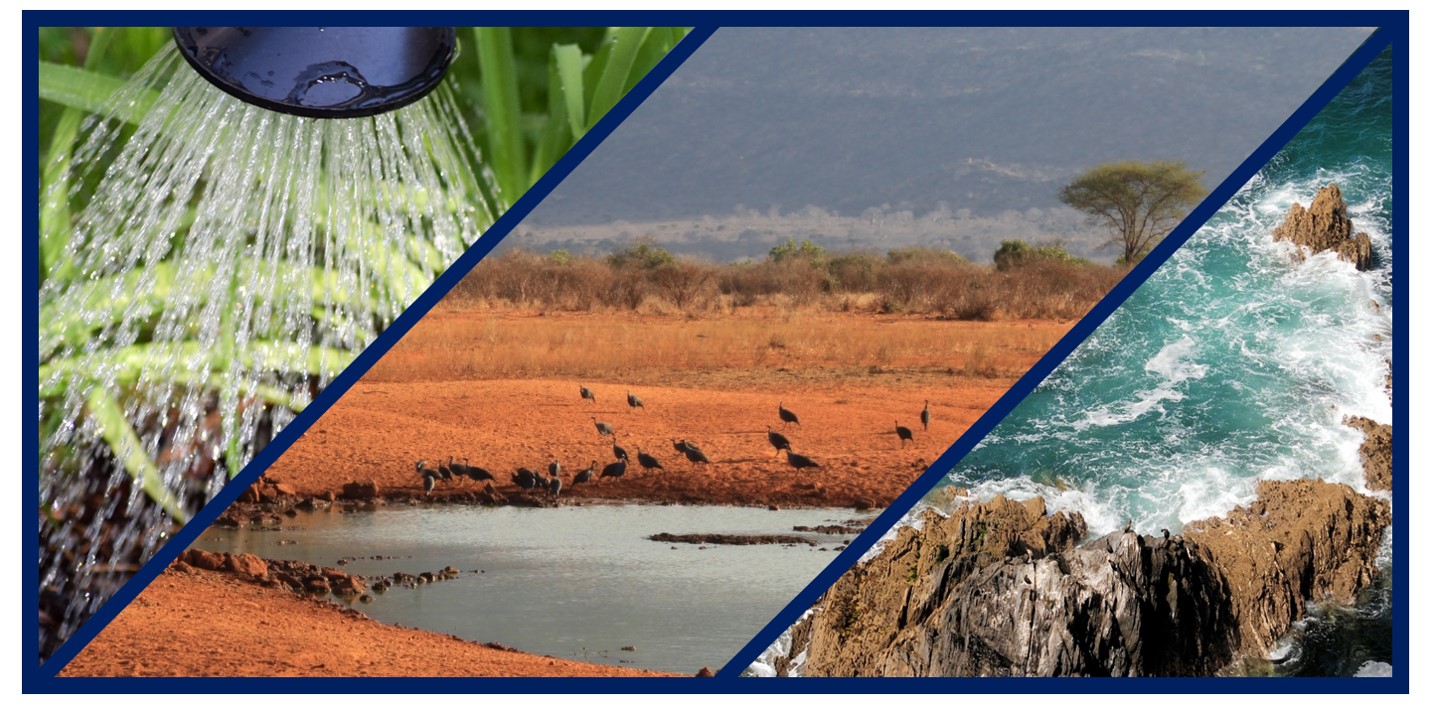 This conference, aimed at geoscientists at all stages of their careers (from students to experienced professionals), will seek to draw on the expertise of both geoscience and development professionals working across diverse sectors. Together we will explore the role of geoscientists in managing conflicting demands for diverse water resources, ensuring that the needs of the poorest are met while maintaining healthy ecosystems. We'll be exploring themes such as the integrated water management (linking to industry, agriculture, and energy), pollution (geogenic and anthropogenic), and coherent policy making with a focus on the Global South. We'll be finishing the event with a drinks reception and opportunity for you to meet others passionate about geoscience and sustainable development.

We are delighted that Lord Duncan of Springbank, Fellow of the Geological Society of London and UK Government Minister for Scotland and Northern Ireland has agreed to give the opening address.

The 6th GfGD Annual Conference will take place on Friday 2nd November, kindly hosted and supported by the Geological Society of London (Burlington House, London).
See www.gfgd.org/conferences for further details on the programme and speakers.

----------------------
Other Details
Registration opens at 9.45am, with the conference expecting to start promptly at 10.20am. Please try not to arrive before 9.45am as the team will be busy setting up.

Formal talks/discussion will end at 5.30pm, followed by informal drinks/networking (finishing at 6.30pm).

Refunds are at our discretion, and may not be possible in all circumstances. No refunds can be issued for tickets purchased less than 14 days before the conference.

It is not necessary to bring a paper copy of the ticket on the day. A list of names and affiliations will be held by the GfGD team. ID may be required.

For information on how we use your personal information (when buying a ticket), please see our privacy notice (http://www.gfgd.org/about-us/privacy-notice)