Description
After several months of fierce competition in the Challenger Series, the United Kingdom's top Street Fighter V players have earned their place in the Gfinity Elite Series. You can play a part too.
From July 8th, 2017, Counter-Strike: Global Offensive will return to the Gfinity esports Arena, as exceL eSports, Reason Gaming, Prophecy, Team Infused, Team Endpoint, Method, Team EnVyUs and Epsilon eSports collide in the inaugural season of the Elite Series.
For the next nine weeks, the Gfinity Elite Series will provide the United Kingdom's leading esports prospects with a professional platform to showcase their talent and skill, alongside some of the industry's leading professionals.
Join us in the re-imagined Gfinity esports Arena
Join us for the tournament weekends and witness the world's most talented and established competitive gamers compete for honour, glory and cash prizes in our dynamic new esports competition, the Gfinity Elite Series at the Gfinity esports Arena; your bigger and bolder home of esports!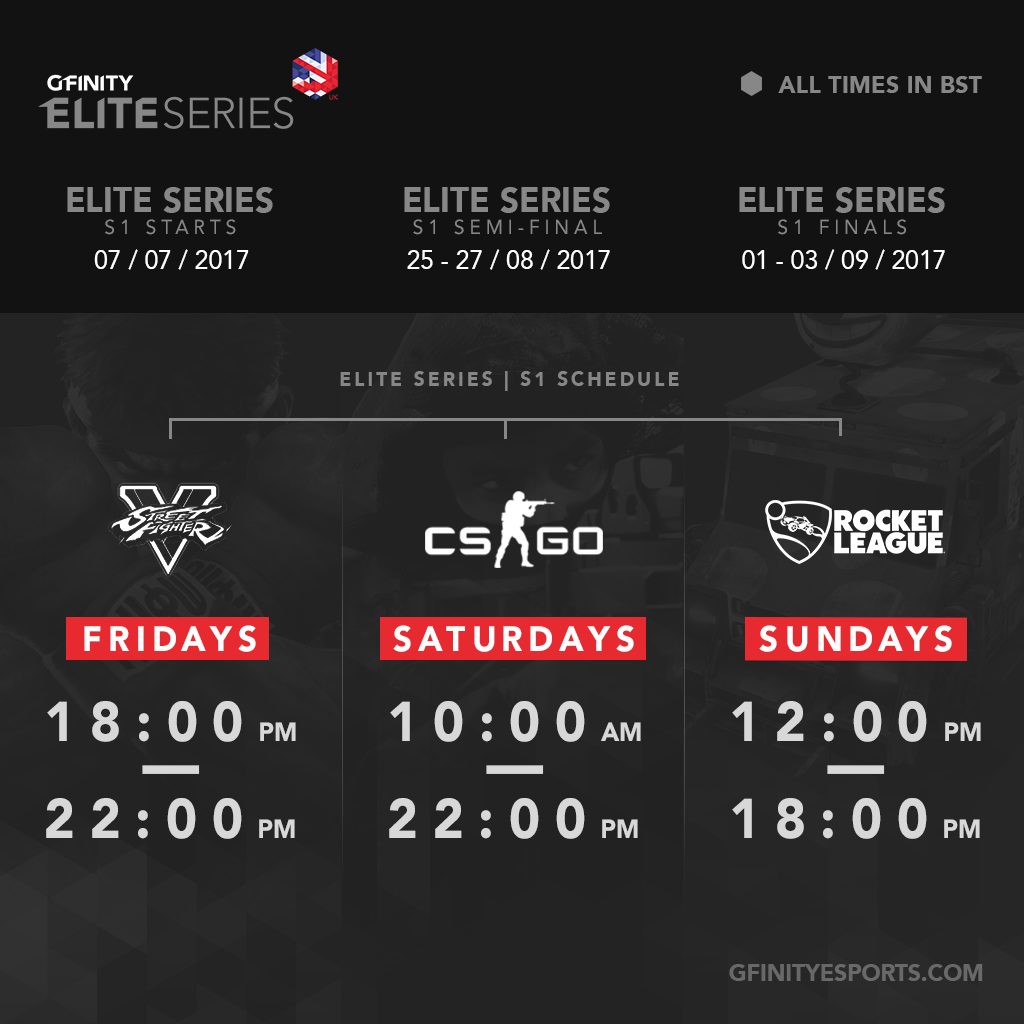 Did someone say free Gfinity Elite Series swag?
To celebrate the new Gfinity esports Arena, anyone who books a ticket and attends will get a free, Gfinity Elite Series pin. You'll need to attend two events to collect them both (while stocks last, limited to one of each per event attendee). The third, limited edition pin will only be available for the semi-finals and final at the Gfinity esports Arena on 25th, 26th and 27th August and 1st, 2nd and 3rd September 2017. Tickets start at £15 but are available for Early Birds for £5.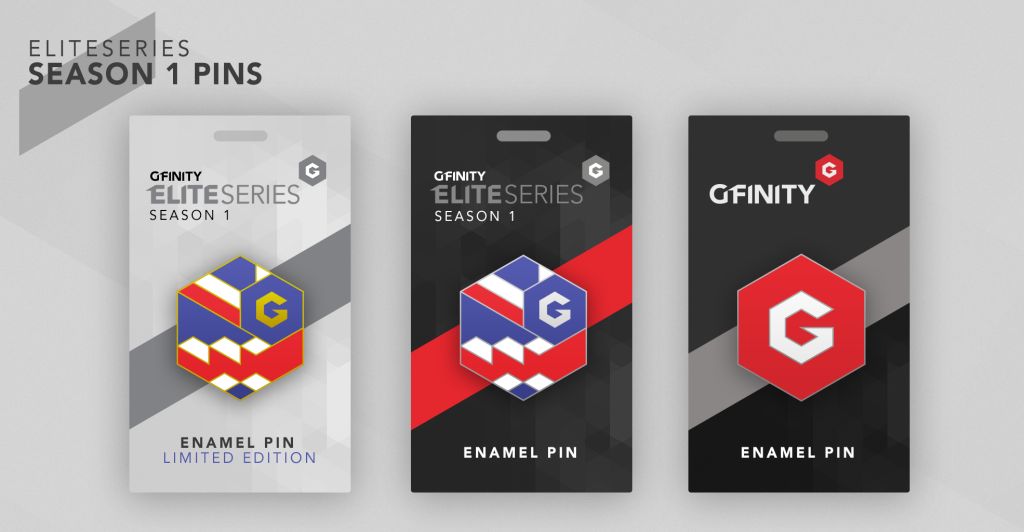 ---
This is a 12+ event, anyone under the age of 12 requires a guardian or parent with them.
PLEASE NOTE: The Gfinity Arena is being used to photograph and record video and film footage in connection with the promotional and publicity campaign of our live eSports events. By your presence in the Arena, you acknowledge that you have been informed that you may be photographed and recorded as part of the release in home video and/or any media now known or hereafter devised, in perpetuity throughout the universe and the advertising and publicity thereof. Further, by your presence here, you grant your permission for your likeness and voice to be included therein without compensation, credit or other consideration. If you do not wish to be photographed, recorded, or appear under these conditions, you should not enter the Gfinity Arena.