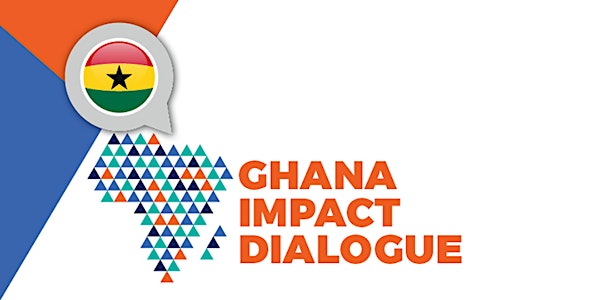 Ghana Impact Dialogue: Creating A Ghanaian Impact Economy
Location
Mövenpick Ambassador Hotel Accra
Independence Avenue
Accra, Greater Accra Region
Ghana
Description
Can the Impact Movement widen and deepen in Ghana? Galvanized by the UN Sustainable Development Goals (SDGs), the world is shifting to a new impact economy where risk, return, and impact guide our decisions. What do leading impact investors, impact entrepreneurs and policy-makers think?
Join DFID, GSG, and notable national and global leaders in this Ghana Impact Dialogue about the critical role Ghana and the African continent play in the improved version of capitalism (Capitalism 2.0).
The Headline Keynote will be delivered by Hon. Ken Ofori-Atta, Finance Minister, Ghana.
This is a side event linked to the SDGs and Investment Fair organized by the Ministry of Finance and the Ghana Investment Promotions Centre.
This is an invitation-by only event. For more information, please email ghanaimpact@gsgii.org
---
Agenda
Registration: 08.00- 09.00
I. Opening Plenary: 09.00 - 09.40
The Power of Impact Video / Welcome Address & Launch of Ghana Report/ Theme Address: The Impact Movement / Special Keynote: Private Capital for Public Good
II. Sector Focus: Education: 09:40-10:50
Gordon Brown Video / Perspectives: The Value of Investing in Learning Outcomes/ Panel Discussion: Education & Impact
III. Capital & Impact: 11.10 - 12.00
GSG Funds Video / Keynote: Capital & Impact / Panel Discussion: Capital & Impact
IV. Headine Keynote: 12:00 - 12:20
Ghana & The Impact Movement by Hon. Ken Ofori-Atta, Finance Minister, Government of Ghana
V. Closing Plenary: 12.20- 13.00
Closing Keynote: Call to Action by Gita Hinwana Welch, Country Director, UNDP, Ghana
Networking Lunch: 13.00- 14.00
Lunch hosted by GSG for all delegates and speakers
---
Headline Keynote
Hon. Ken Ofori-Atta, Finance Minister, Ghana
Speakers
Amel Karboul, CEO, Education Outcomes Fund
Amit Bhatia, CEO, The Global Steering Group for Impact investment (GSG)
Amma Lartey, Regional Director, Reach for Change
Angela Lamensdorf Ofori-Atta Associate Professor, University of Ghana School of Medicine and Dentistry
Bernardino Koku Avle, Director of News Programming, Omni Media Ltd. (Citi 97.3 FM)
Gita Hinwana Welch, Country Director ad interim UNDP, Ghana
Hamdiya Ismalia, General Manager, Venture Capital Trust Fund (VCTF)
Jihane Hakimi Pietrzak, Blended finance- Office of the Vice-President, African Development Bank Group
Juliet Asante, CEO, Eagle Productions
Krisztina Tora, Market Development, GSG
Dr. Naomi Adjepong, Operations Manager, Alpha Education Center
Dr. Shannon May, Co-Founder and CSO, Bridge International Academies
Ténemba Anna Samake, Executive Director, MBC Africa
Yaw Owusu-Brempong, CEO, Ghana Venture Capital Trust Fund

R.Yofi Grant, CEO, Ghana Investment Promotion Center (GIPC)
---
About GSG
The GSG is an independent global steering group catalyzing impact investment and entrepreneurship to benefit people and planet. The GSG was established in August 2015 as the successor to and incorporating the work of the Social Impact Investment Taskforce established under the UK´s presidency of the G8. The GSG currently has 21 countries plus the EU as members. Chaired by Sir Ronald Cohen, the GSG brings together leaders from the worlds of finance, business and philanthropy to get measurable impact embraced as a deliberate driver in every investment and business decision.