Description
The Business Council for Africa and Invest in Africa are delighted to be hosting Dr. Papa Kwesi Nduom a businessman and politician; Chairperson at Groupe Nduom, a business group of diverse ventures that are united by a strong emphasis on effective corporate governance. He is also the Founder of the Progressive People's Party (PPP) and has previously held two ministerial portfolios; Minister for Energy and Public Sector Reform.
Recently, Ghana has faced rolling power cuts causing a downturn in economic growth. Since the 2016 elections, the new administration has pledged to make significant economic progress and create jobs for the unemployed youth. Two of the most important concepts Ghana holds in the highest regard are democracy and business. With Ghana completing another peaceful and successful transfer of power earlier this year it is critical to discuss the upcoming opportunities and challenges. Dr Nduom will provide an overview of the current business climate in Ghana and share his perspectives on the business environment and opportunities on ground.
Moderator:
Afua Hirsch, Editor at The Guardian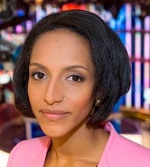 Afua Hirsch, a journalist, barrister and human rights development worker who currently holds the position of Social Affairs & Education Editor at Sky News.
She came to St Peter's to read for a BA in PPE in 1999, after which she took the Graduate Diploma in Law from BPP Law School. A stint as a barrister followed, before she became Legal Affairs – and then West Africa – Correspondent for The Guardian.
Keynote Speaker:
Dr. Papa Kwesi Nduom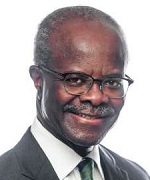 Dr. Papa Kwesi Nduom is a businessman and politician. He is the founder of the Progressive People's Party (PPP) and held two ministerial portfolios; Minister for Energy and Public Sector Reform from February 2001 until July 2007.
In 1992 he established Deloitte West Africa and was elected as the Chairman of the Board of Directors of Deloitte Africa Region in 2000. Dr. Nduom has also served as the Coordinator of Management Consulting for the African Region. Recently Dr. Papa Kwesi Nduom is the cover profile for the April edition of the Forbes Africa Magazine. Dr Nduom first established Gold Coast Securities Limited, now Gold Coast Fund Management, to provide investment advisory services for companies and individuals in Ghana.
Beyond the four manufacturing subsidiaries in the enclave such as GN Electronics, FresPak, GN Printing and GN Logistics, which were incorporated late 2014 and 2015, the estate and its environs also host the Nduom Stadium, a 25,000-seater sports arena due to be completed 2016. He's the owner of a First Division Club, Elmina Sharks formerly known as Coconut Grove Sharks FC. Groupe Ndoum recently acquired Illinois-Service Federal Savings Bank in the United States.
Please Note: BCA members should contact susanjones@bcafrica.co.uk for access codes to receive their tickets without charge.
In partnership with: