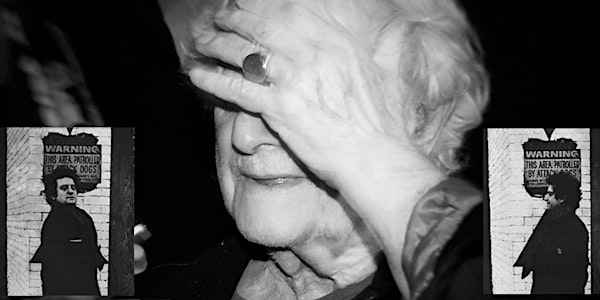 Ghost Artist: UK film premiere & round table on the work of Robert Cordier
Location
Old Anatomy Theatre, King's College London
Strand
London
WC2R 2LS
United Kingdom
Film Premiere: Ghost Artist — followed by a round table discussion on the work of Robert Cordier and a reception for the launch of QaFCaRN.
About this event
Robert Cordier was a Belgian-American filmmaker, stage director, actor, poet and translator who collaborated with James Baldwin, Jean Genet, Salvador Dali, Allen Ginsberg, John Ashbery, Ingrid Superstar, Andy Warhol, and others —as well as making 20,000 people faint at Expo67's Man and His Health Pavilion in Montreal.
Steven Palmer is a documentary filmmaker and historian from the University of Windsor, where he held the Canada Research Chair in the History of International Health from 2006-2016.
Round Table Discussants
Christophe Barnabé (French, Oxford University)
Mark Betz (Film Studies, KCL)
Patrick ffrench (Humanities and Health, KCL)
Kélina Gotman (Performance and the Humanities, KCL)
Johanne Sloan (Art History, Concordia University)
QaFCaRN
The Quebec and French Canada Research Network connects scholars in the UK and around the world engaged in research into literary, historical, political and cultural representations of and around Quebec, a linguistically and culturally distinct society within the primarily anglophone subcontinent of North America. By inviting speakers, showing films, organizing conferences and fostering research, by bringing together local and international scholarship, QaFCaRN not only provides a forum for Quebec Studies in the UK, but engages more broadly with issues and ideas born of the francophone experience in Canada across a wide variety of disciplines.