Join us on the Lark Lane Old Police Station Ghost Hunt as we uncover and discover the cell where Florence Maybrick was held
About this event
Lark Lane Ghost Hunting Events
Time: 9pm till 2am with Tickets £15 (+booking fee when paid online)
Lark Lane Old Police Station Ghost Hunt
All our events start from 9.00pm but you can arrive from 8.45pm. Events normally end around 2am
You will have the chance to look at the building before the event followed by an induction to and the cell that kept one of Liverpool's most prevalent murderess' Florence Maybrick.
You will be placed in smaller groups but kept with your friends and family. After a short talk and security brief a followed we will start our vigils.
You are welcome to bring your own specific ghost hunting equipment, snacks, food and treats we do have rooms to make hot and cold drinks.
We do have mediums and sensitives with us for the term of the night .
Event Details
Ghost Tour / Vigils / Séance
Paranormal Equipment / Dowsing / Table Tipping
Psychics & Mediums on All Events
Hot & Cold Drinks Included
Entrance to the building can be found at the side of the building on Sefton Grove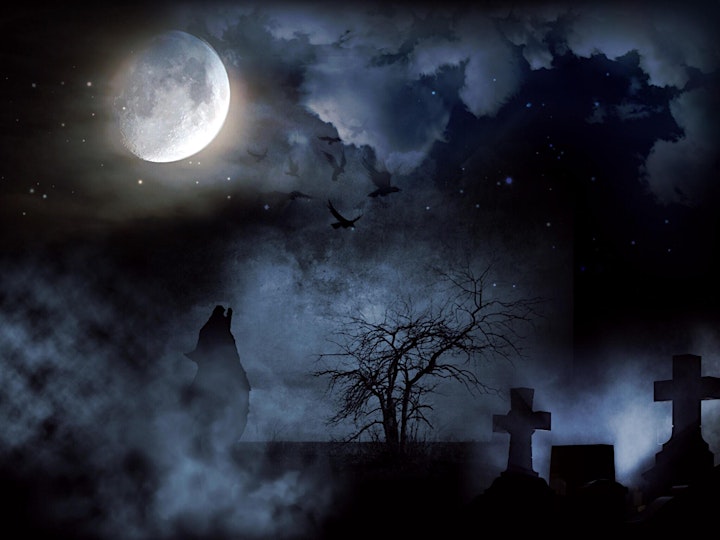 Organiser of Ghost Hunt Lark Lane Old Police Station in Liverpool
DeadLive Events are a highly experienced paranormal investigative team with many years of experience providing ghost hunts to members of the public and corporate clients. We have investigated most of the UK's haunted and active locations and have travelled around the world from France and Germany to Australia on corporate and private haunted events.

DeadLive Breaks specialises in haunted weekends throughout the UK and World. Join us for your own real paranormal experience at some of the most haunted and historic locations throughout the world.Our haunted weekends are packed with activities ranging from history tours, workshops, ghost hunts, dowsing, crystals and can even include dinner, bed and breakfast within the location itself.

DeadLive Ghost Hunts incorporates the use of New Age products, complemented by sophisticated high-tech monitoring equipment to endeavor to effect spiritual communication and contact at all of our events.