Would you like to investigate a haunted air museum using the latest devices and traditional techniques of investigation...look no further!
About this event
Just like the investigators on Ghost Adventures and Paranormal Lockdown YOU can be the investigator evidencing activity. Nothing we do is staged of faked and all activity is genuine.
What have others found that have investigated North East Air Museum?
Paranormal Activity
NELSAM is a very active venue that never disappoints. As seen on Most Haunted, this venue has frequent reports of paranormal activity in all hangars, ranging from poltergeist activity, voices, unexplained lights, footsteps, bolts being thrown and sinister voices and growls. Many report hearing the footsteps of Sergeant Shaw and his apparition has been seen on countless occasions. Bangs, taps and unexplained voices are common at this venue. Not for the easily scared!
Would you be brave enough to join us?
What to Expect from a night with Kindred Spirit Investigations
• Our professional team will lead you through a night of investigation using traditional and up to date techniques of investigation using a range of tools / equipment to evidence the paranormal.
• We have intimate groups that promote more intense paranormal activity and allow you to experience a wider range of phenomenon.
• A wide range of the latest equipment and gadgets for your use throughout the night as seen on all the leading programs. Our experienced team will explain how the equipment works, what it measures and then it is up to you to try it out!
• All investigations are tailored to meet the needs and interests of the guests so if you would like to try something out that you have seen before such as a lone vigil, experimental technique or simply that you want to try a particular technique, simply inform one of our investigators that will ensure that is incorporated into the night!
• Additionally, we provide a light buffet but feel free to bring your own food if you would like or if you have specific dietary needs and requirements.
Health and Safety
Although we attempt to cater for everyone in the community, at times and due to the nature of the properties that we investigate, some of the events and locations are not suitable for those with walking / mobility difficulties, pregnant ladies or those with mental health conditions. As every venue is different, please message the page for more information.
It is advised that you always use a torch during the investigation and warm layered clothing and suitable, comfortable shoes such as trainers or pumps that will be good for stepping on uneven surfaces.
** Over 18 only and any one under the influence of alcohol, drugs or faking activity will be asked to leave and will not be entitled to a refund.
Terms and Conditions
Before booking please read our terms and conditions on our website as you will be bound to these upon booking. Please note that Kindred Spirit Investigations will not take any responsibility to personal injury before, during or after the investigation and persons booking and attending do so entirely at their own risk.
NO refunds
For full terms and condition please refer to: https://kindredspiritinvestigations.co.uk/terms-and-conditions/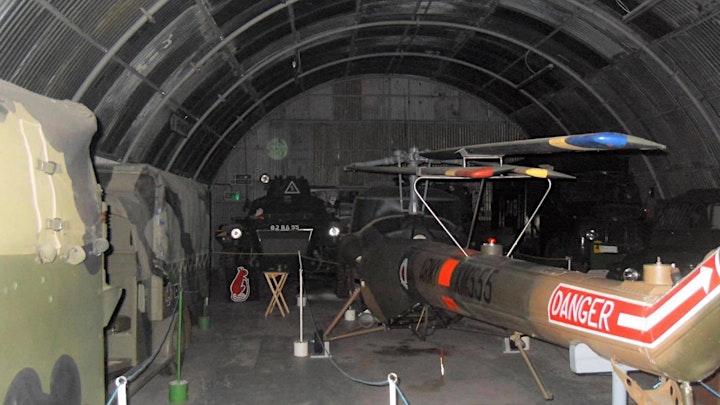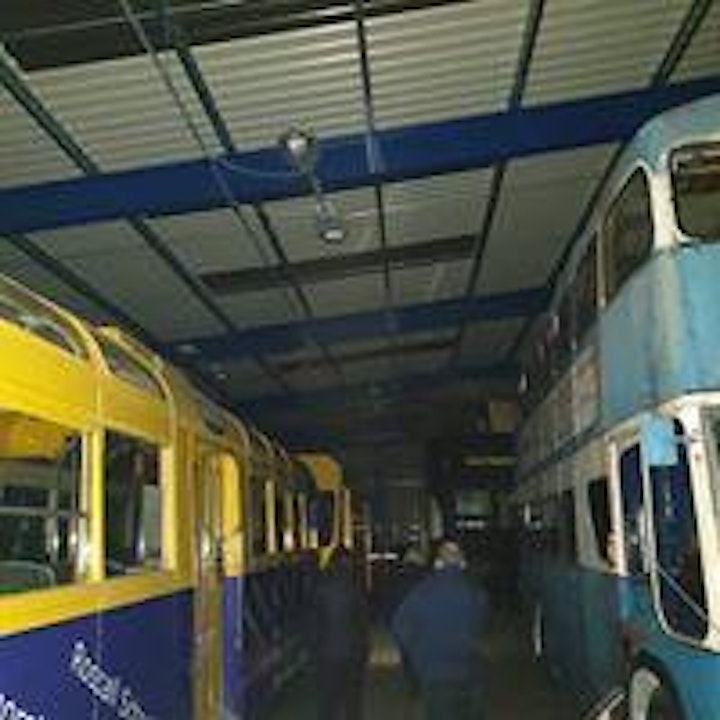 Organiser of Ghost Hunt - North East Land Sea and Air Museum