About this Event
Ghost Signs of Glasgow are hosting a conference on the faded historic hand painted signs found on the sides of buildings or store fronts often advertising products or business that are long gone. Invited speakers on ghost signs will come together for an evening conference from Dublin, Glasgow, London and Birmingham. We'll share insights and experiences from across the British Isles as we delve into case studies of ghost signs from other cities, and compare perspectives around the conservation and preservation of ghost signs.
Ghost Signs of Glasgow coordinators Jan Graham & Merryn Kerrigan warmly invite you to hear our invited speakers:
5pm: Silvia Scopa, Community Engagement Officer for the Glasgow City Heritage Trust and founder of the Ghost Signs of Glasgow project. Silvia is an Archaeology graduate with a post graduate Masters in Museum Studies, and a major interest in social history. After living in Italy and Spain, she moved to Glasgow eight years ago. Before working at the Glasgow City Heritage Trust she spent four years at the National Trust for Scotland.
5.45pm: Emma Clarke has been photographing old signs & tracking Dublin's changing streetscapes for over a decade. She started the site dublinghostsigns.com in 2013. The site features Dublin's traditional hand-painted signs, as well as signs for businesses which no longer operate.
Intermission
7pm: Tracey Thorne, a Birmingham artist who spent six years walking, exploring and photographing the streets of Birmingham to record the city's disappearing hand-painted advertising signs. Her work provides a document to the craft of the sign-painting that once dominant in the city, and offers an alternative way of navigating the streets to reveal the stories behind some of city's buildings. 
7.45pm: Sam Roberts, the Director of Ghostsigns.co.uk and Better Letters. In addition to numerous published articles on ghost signs, Sam authored and published Hand-Painted Signs of Kratie about street signs in Cambodia and is co-editor of Advertising and Public Memory: Social, Cultural and Historical Perspectives on Ghost Signs. He curated the History of Advertising Trust Ghostsigns Archive, and has led the Ghostsigns Walking Tours in London for over four years.
8.35pm: Panel Discussion. The conference will be followed by a panel discussion on ghost signs with the invited speakers from London, Dublin, Birmingham and Glasgow.
FAQs
How do I get the Zoom link to join this event?
Ticketing for this event is free and covers the whole conference. A Zoom link to join will be sent via an email from Eventbrite before the event to those who registered. Be sure to join the Zoom webinar 10 minutes early. If you have trouble joining, try restarting your Zoom app.
Will there be comfort breaks?
Yes there will be a short break between speakers and a half hour break mid way.
Visit https://www.instagram.com/ghostsignsgla/ to see more about the Ghost Signs of Glasgow project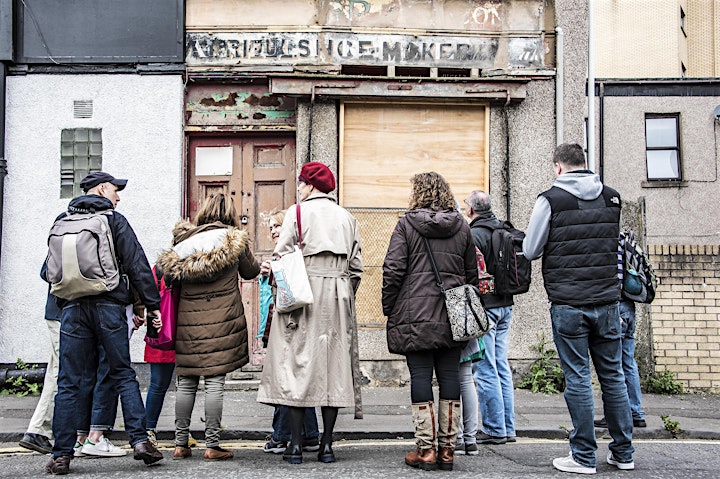 To see more about the Ghost Signs of Glasgow project visit the Ghost Signs Blog at https://www.glasgowheritage.org.uk/ghostsigns/ where you can download and print our free digital Ghost Signs of Glasgow maps.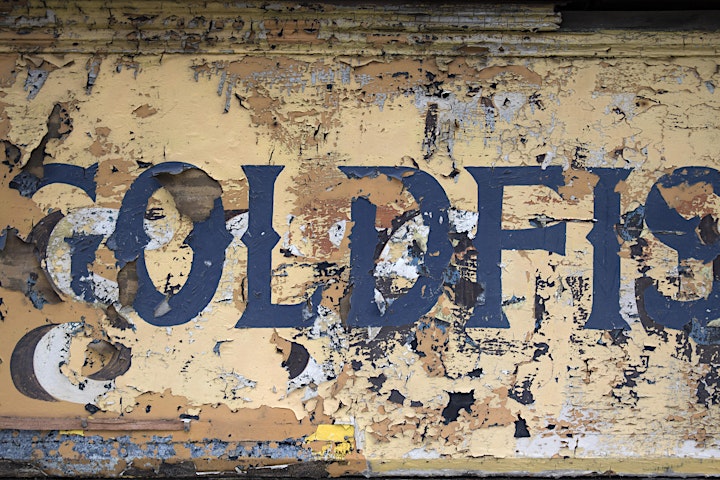 You can also follow us on twitter at https://twitter.com/ghostsignsgla