Description
Ever wanted to write your own ghostly tales? This 6-session course of workshops is for you...
Across six productive, stimulating and fun 90-minute workshops you'll try your hand at writing gripping, gothic stories. Beginners and experienced writers alike will improve their craft by looking intensively at this thrilling genre. In the workshops and writing weeks you'll create your own chilling masterpieces. Through a series of exercises and discussions, you'll soon be penning tales in the style of M.R. James, Charles Dickens and Susan Hill.
Led by experienced writer and workshop leader Adam Z. Robinson (The Book of Darkness & Light, Shivers) you'll tackle exercises to help you create dynamic characters; establish vivid and chilling settings; weave intriguing backstories; conjure horrifying encounters and develop beautiful and descriptive writing. We'll also look at academic questions on topics such as the differences between horror and terror; uncovering the uncanny; and the greatest question of them all... What is 'scary'?
The course will take place over six dates (please check these below before booking) at Leeds Central Library.
The aim of the workshops is for you to discover your own voice in this exciting genre - and to create several pieces of writing to be included in a unique digital anthology containing work submitted by workshop participants: your own collection of ghost stories!
Whether a beginner who's never written before or a prolific writer who has thousands of pages under their belt, you'll have fun and hone your own gothic style with Adam. And if you've never attended a writing workshop before - don't worry! Adam has 7 years experience of running them and people love attending (see the Feedback section below). The workshops are relaxed, inclusive and extremely enjoyable... the only scary thing will be the stories you'll write!
NB: There are only 20 places available on this course but it needs to be full to run. In the event of fewer than 20 participants, ticket holders will be contacted and will receive a full refund.


What the course includes:
- Six 90 minute workshops with Adam Z. Robinson (see dates below)
- Ongoing constructive support and feedback on your writing
- A comprehensive and diverse suggested reading list
- A digital anthology ghost story collection (PDF/ebook) created from work submitted by participants, edited by Adam Z. Robinson


Course dates:
Monday 26 March, 6 - 7.30pm - Workshop 1

w/b 2 April: Easter Bank Holiday (no workshop)
Monday 9 April, 6 - 7.30pm - Workshop 2
Monday 16 April, 6 - 7.30pm - Workshop 3
Monday 23 April, 6 - 7.30pm - Workshop 4
Monday 30 April, 6 - 7.30pm - Workshop 5
w/b 7 May - Reading/writing week (no workshop)
Monday 14 May, 6 - 7.30pm - Workshop 6
About Adam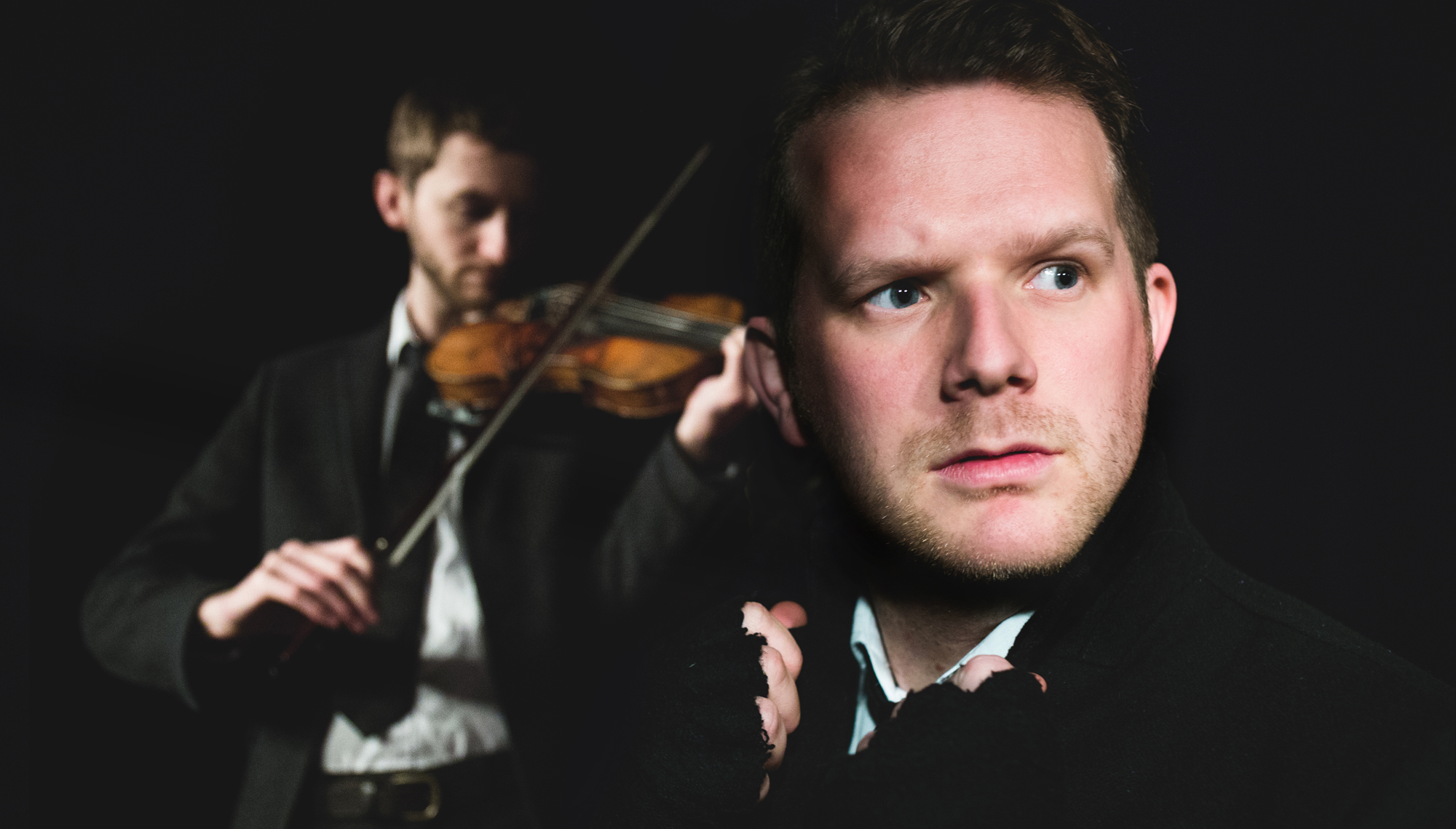 Adam Z. Robinson is a storyteller and writer of theatre, short fiction and film. His gothic storytelling show The Book of Darkness & Light has toured nationally twice, playing at more than 50 venues. His latest play, Shivers, premiered at Square Chapel in September 2017, was performed at Harrogate Theatre in January 2018 and will tour in autumn 2018. Adam co-wrote Seaside Terror with Odd Doll Puppetry, which toured in autumn 2017. He wrote the short film The Split (dir. Ed Rigg, starring Edward Hogg - Taboo, Indian Summers) which played at several international film festivals in 2015-17. Adam's play, Conscientious, toured nationally in 2014. He is the author of several stage productions, including Bad House (co-written with Lucy Arnold, NSDF 2010) and Little Red (Edinburgh Fringe, 2008). He has been leading workshops - independently and with organisations such as First Story and Arvon - for the last seven years. The playtext of The Book of Darkness & Light was published by Playdead Press in 2017 and wil be available for purchase at the workshops.
PRESS REACTIONS TO THE BOOK OF DARKNESS & LIGHT:
"Pure storytelling... instantly immersive... thoroughly entertaining."
- North West End
"Truly remarkable... Stunningly scary ... Unmissable."
- Great British Ghosts

"The tale transfixed both me and the rest of the audience as we sat enthralled."
- The Culture Vulture

"...the music heightens the suspense in the room as Robinson draws the audience into his narrative web."
- Stagetalk Magazine


Feedback on Adam's Workshops:
"It was brilliant. Adam was so informative and made me feel welcome and at ease."
"Really inspiring. Excellent tutor. Supportive atmosphere."
"Adam has a fantastic knowledge of the subject."
"Loved it. So glad I came!"
"Very relaxed atmosphere. Inspiring."
"Encouraging/friendly and informal atmosphere. Adam is very encouraging and interesting to listen to. I definitely learned a lot from the experience. Thank you!"
"A chance to dive in and write."
"Opportunity to meet new people. Being able to listen to other people's ideas, thoughts and feelings. Experienced different styles of writing. Excellent facilitator."
"It was perfect."
"Interesting, informative, thought-provoking. Didn't feel under any pressure!"
"My first workshop - thoroughly enjoyed it. Very inpsiring. The format was great. Didn't feel intimidated, nervous or insecure."
FAQS
Is this a course for adults or children?
The course is aimed at adults. However, if there are some younger writers interested, this may be possible. (Minimum age would be 14 and a parent guardian would be asked to accompany anyone under 18 to each of the sessions). Please email contact@thebookofdarknessandlight.com for more info.
What should I bring to the workshops?
All you'll need is a pen and a notebook/something to write on.
I can't make one of the workshops... will this be a problem?
No! Adam will bring you up to speed with anything you've missed.
What happens in the reading/writing weeks?

This is time for you to develop your writing and catch up on any stories from the list you haven't had chance to read. There won't be any formal expectations but this will be a great opportunity to put your new skills to work.
Will there be homework?
Adam will give you tasks and ideas to play around with at home. But, it won't be formal and you won't be asked to hand anything in! The main aim of the workshops is for you to enjoy writing ghost stories.
Where will I be able to get the course reading? Do I have to read everything??
No! Firstly, the extra reading list is entirely optional! It'll be a list of texts that will help you grow as a ghost story writer. But there's no expectation for you to read any of them if you don't want to! There will be lots of 'public domain' stories on the reading list (i.e. available to read online and even as podcasts). The others can be bought at bookshops, online or borrowed from local libraries. There will be plenty on the list and you don't need to read everything (or anything) on there - just dip in and read what you like.
What will the anthology be like?
From completed, typed-up work you submit at the end of the course, Adam will bring together a collection of ghost stories which will be produced and sent to you as an ebook/PDF. Adam can't guarantee that every piece submitted will be included but the aim will be to include at least one story per person. It will have a cover and a title (decided upon by the group!).
Where are the workshops held? How do I get there?
The workshops will be held at the wonderful Leeds Central Library. Please visit their website for information about how to get there. Click here.
How can I contact the organiser with any questions?
Email Adam at contact@thebookofdarknessandlight.com