Description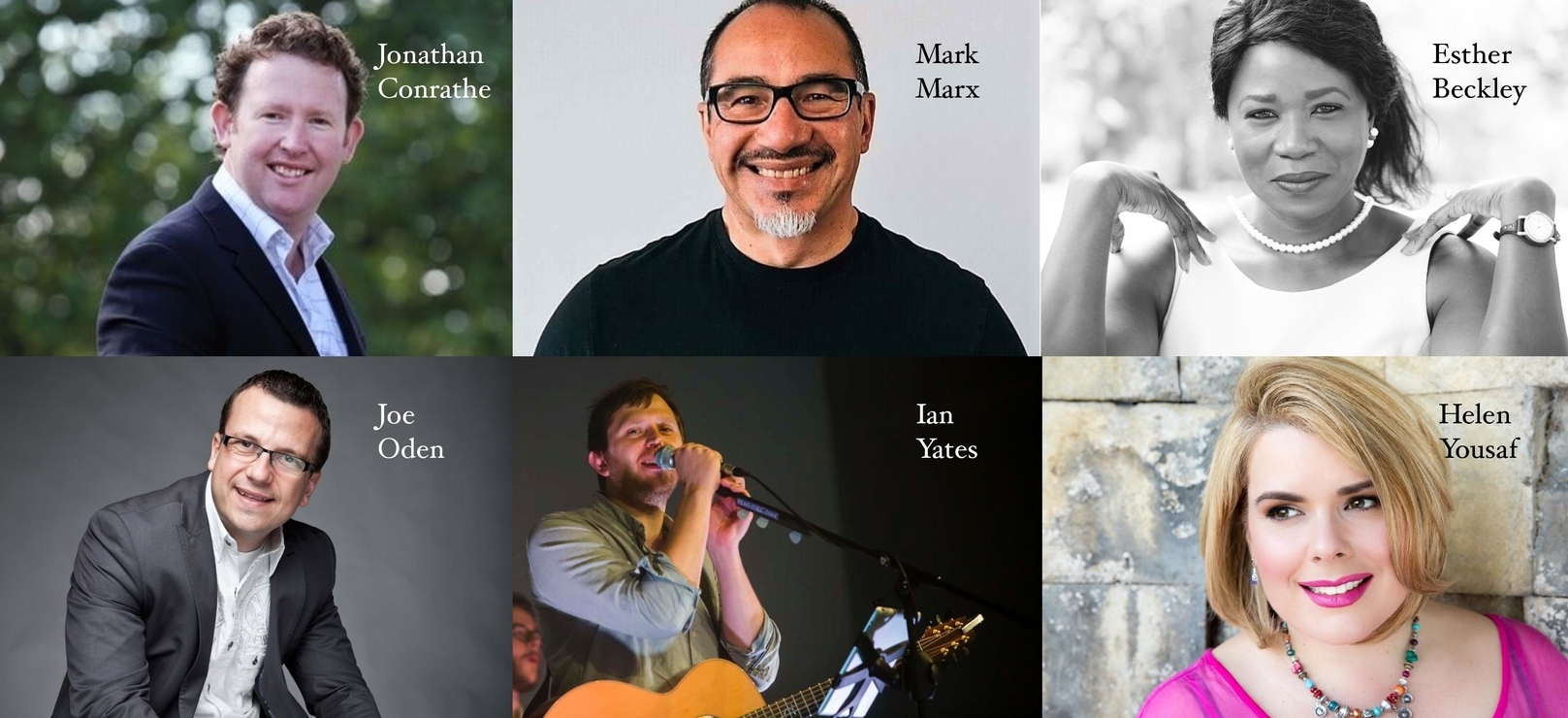 GIFTED PEOPLE CHANGE THEIR WORLD!
Each Christian believer is called to resemble Jesus Christ and express His GIFTEDNESS to the world. The Apostle Paul, talking directly to the Ephesians, wrote that: 'God has given to each one of us a measure of Christ's giftedness!' (Eph.4:7). The purpose of this individual giftedness is so that the church, individually and collectively, looks just like Jesus Christ (Eph.4:13; cf. Romans 8:29).
Imagine an army of believers, fully equipped, looking just like Jesus Christ!
Jesus said: "Truly, truly, I say to you, whoever believes in me will also do the works that I do; and greater works than these will he do, because I am going to the Father." (John 14:12, ESV; cf. Romans 8:29).
At GIFTED 2018, we will be seeking to empower and equip believers to receive and operate in the Gifts of the Holy Spirit, for:
The strengthening of their local church;
The rescue of lost and hurting souls;
The glory of God, both in our lifetime and eternally.
To achieve this, we are gathering some of the most powerful equippers, both nationally and internationally (see bios below), all of whom have a proven track record of leading others into receiving and operating in the Gifts of the Holy Spirit. It will truly be a Pentecost Weekend to remember, with a powerful blend of incredible teaching, anointed worship and practical activation.
This amazing program is packed with two evening celebrations; three teaching streams (Adults, Youth and Kids); Q & A with all speakers; a prophetic worship seminar; and the opportunity to elect for a couple of hours of street evangelism in various towns, with the conference speakers, whilst other delegates go deeper in their studies and the activation of Holy Spirit gifts.
Please note that all sessions will be recorded and are included in the price of booking your ticket/s; they will be made available to download, soon after the conference, free of charge.
Friday - Doors open at 6:30pm, event starts 7:30pm
Saturday - Doors open at 9.00am, program starts at 9.30am and ends at 9.30pm
Please also note that places are very limited, so book now to avoid disappointment...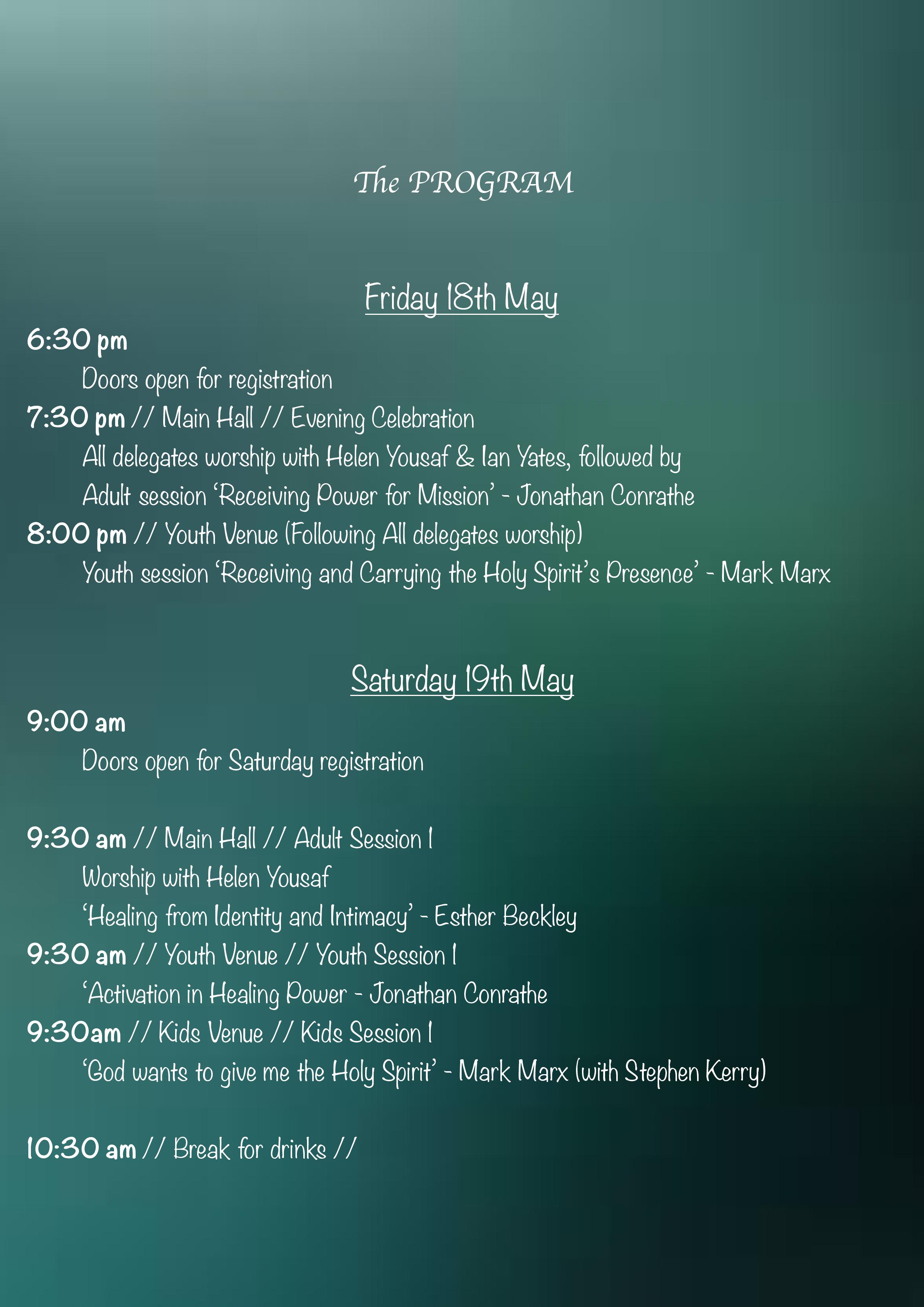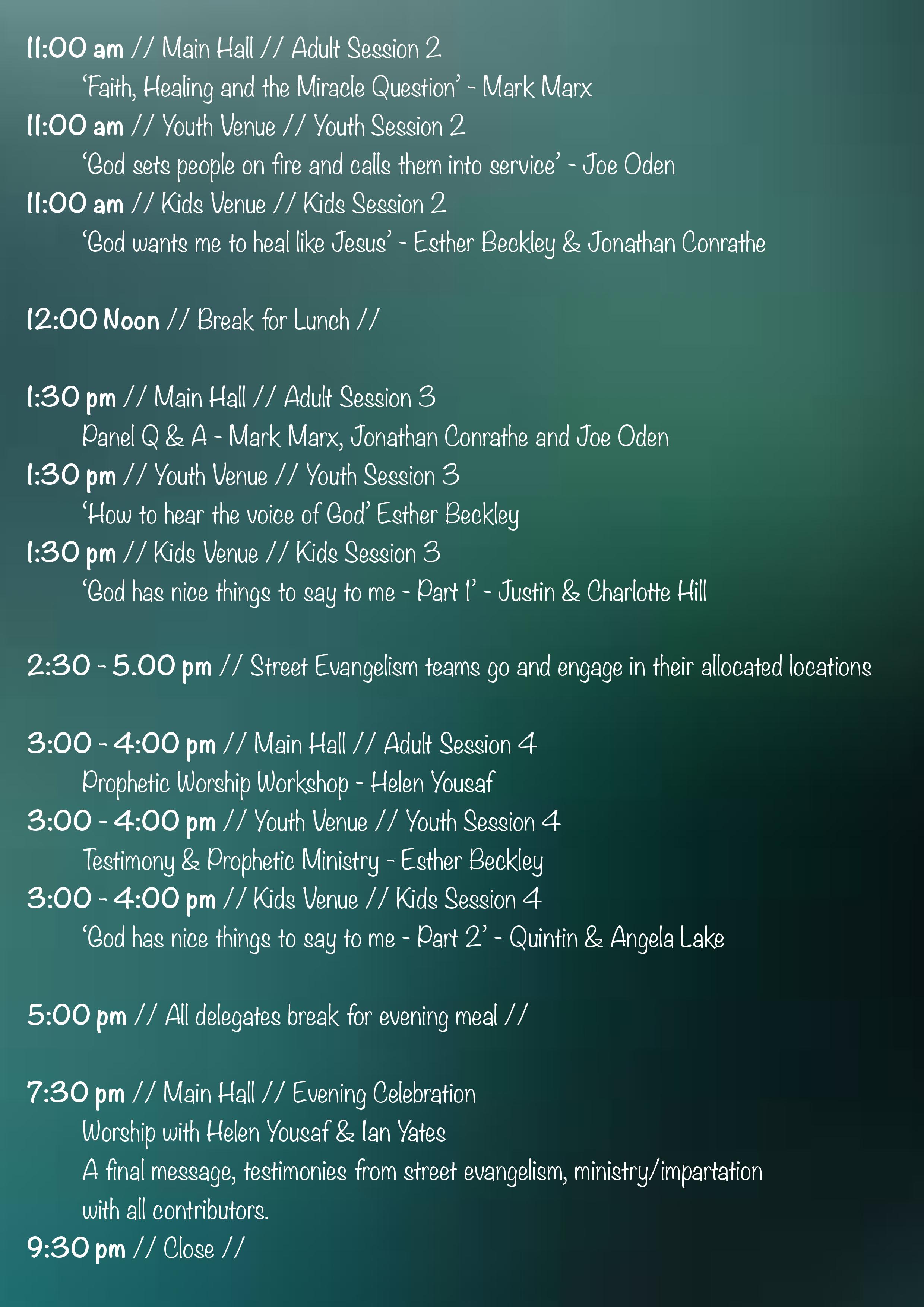 Our guest speakers / worship leaders:
Jonathan Conrathe is the founder and director of Mission 24 - a ministry committed to the proclamation of the gospel of Jesus Christ in every nation, the equipping of "ordinary believers" to do the works of Christ in the power of the Holy Spirit, and the establishing of new comunities of believers in unreached areas. Their vision is based on Jesus words in Matt 24:14 : "This gospel of the kingdom will be preached in all the world as a witness to every nation, and then the end shall come." Over the years Jonathan has been privaleged to equip believers in supernatural ministry, strengthen leaders, build up churches and conduct missions in 46 nations of the world.
Mark Marx is part of the Causeway Coast Vineyard Church, and founder of 'Healing On The Streets'. Mark moved to Northern Ireland in 1988, with his wife Linda and their three sons. Mark pioneered the development of the Healing On The Streets ministry, which has seen the church praying for people on the streets every week since Easter 2005. He has seen incredible beakthrough in towns and cities around the world, where many people are being healed and led to faith on the streets through ordinary but empowered followers of Jesus.
Esther Beckley is a pioneer, a catalyst for change and a prophetic voice. She worked as a police officer in London for over 13 years before leaving to follow the call of God on her life. She completed three years of training at Bethel School of Supernatural Misistry in Redding, California. Esther is called to go to the nations and now travels internationally. She desires to see a poweful church and for every man, woman and child to step into the abundance of heaven to see Jesus get His full reward. She is called to activate, encourage and empower the church into her true royal identity, destiny and pupose. She leads people into supernatural encounters with the Lord and longs to see the church move in supernatural signs and wonders through transformed minds that believe "Nothing is impossible with God".
Joe Oden Currently serves as the Evangelism Coordinator for the North Texas District of the Assemblies of God. He's leading a nationwide evangelism director's network called REACH America, and is also the director of a fully accredited Bible School called Launch School of Ministry that focuses on evangelists and church planters. In addition, Joe authors the Acts 29 School of Evangelism, which is used throughout America to equip, ignite, and mobilize the local church for the great commission. Joe has served as the Evangelism Instructor at Christ for the Nations Bible Institute, and the Evangelism Director at Heartland World Ministries Church and Heartland School of Ministry, alongside Pastor/Evangelist Steve Hill.

Helen Yousaf is a mother of two incredible girls, Abbie and Olivia and wife of Shakeel Yousaf of 20 years. They live in Romford and travel as part of Elim's itinerant ministry of encouragement to the church. Helen has been a passionate worshipper of Jesus since the age of 15 when she came to faith. Her Pastors encouraged her to sing out and began to teach her about prophetic worship and it's place in the service. Helen would often sense a new song and over the course of time began stepping out to deliver these melodies from heaven over the church. It wasn't long before she recognised the songs came easier and clearer whenever she was honoured to sing to unbelievers. Evangelism beat it's drum in Helen's heart and to her delight the duet of Prophetic Worship and Evangelism is a Heavenly sound with a clear stamp of approval in 1 Corinthians 14:25.
Ian Yates is a travelling worship artist form Liverpool, passionate about sharing the good news of Jesus Christ with everyone. He is married with a family and leads musical worship at their home church, Bootle Elim. Ian is also part of Elim Sound, an exciting initiative that seeks to inspire, create and equip worship leaders and teams within the Elim movement of churches through networking and resourcing. "...on the day that good friends prayed for me, God spoke so clearly to me. 'This is what I've called you to do,' He said. 'Keep going. Keep trusting me'. Many of us have given up dreaming. We've parked our God-given dreams as life has thrown us challenges and disappointment. There are many who feel hopeless and lost, including people from Bootle, Liverpool, where I'm based."