Event Information
Location
Hilton Istanbul Bomonti Hotel & Conference Center
No:42 Silahşör Caddesi
Istanbul, İstanbul 34381
Turkey
Pioneers of investment migration returning to Turkey, high volume of enquiries. Book now to hear from US / European Immigration Experts
About this event
Merhabalar,
GIIS ve IRES 9. Yatırım Göç Zirvesi : Istanbul Türkiye
Yatırımla Göçmenlik Piyasasının öncüleri, yoğun talep üzerine Türkiye'ye geliyor. Göçmenlik uzmanı ekibimiz ile görüşmek için bize ulaşın!
Merhabalar,
BLS Global, her zaman, hızla gelişen Yatırımla Göçmenlik piyasası odaklı etkinliklere öncülük etmiştir.
Tanımı: 21 Mayıs 2022, Cumartesı günü 16:00 – 21:00 saatleri arasında Hilton Istanbul Bomonti'de düzenlenecek Amerika Birleşik Devletleri Yatırımla Göçmenlik Zirvesi'ne en içten dileklerimizle davetlisiniz.
Sizin ve aileniz için, Amerika'ya ve Avrupa'ya yatırım yoluyla göçmenlik hakkı kazanmak için gerekli bütün bilgilere bu etkinliğimizle ulaşabilirsiniz.
Yatırım yoluyla göçmenlik ile ilgili bütün sorularınızı sorabilirsiniz. Sizin ve aileniz için göçmenlik konusunda en iyi ve en yeni seçenekleri sunacak olan Birleşik Eyaletler (US) Göçmenlik avukatları ile tanışacaksınız. Aynı zamanda sizin ve ailenizin, hızlıca Green Card (yeşil kart) almasını sağlayacak, Birleşik Eyaletler (US) temelli birçok yatırım fırsatları ile ilgili detaylı bilgiler alabileceksiniz.
Kayıtlar ücretsizdir, ancak katılım için Eventbrite'tan başvuru yapmalısınız ve etkinliğe biletiniz ile katılmalısınız. Önceden çıktısını alabilir veya telefonunuza indirebilirsiniz.
GIIS ISTANBUL 2022 etkinliğimizde aşağıdaki konular ele alınacaktır✔ EB 5 YATIRIMCI GÖÇMEN PROGRAMI NEDİR?✔ EB-5 GÖÇMENLİK PROSEDÜRÜ NASIL İŞLER?✔ BİR AVUKAT FON YOLLARI VE KAYNAKLARI NASIL HAZIRLAR?✔ YENİ İŞ İMKANLARI BÖLGESEL MERKEZ YAPISI GİBİ KONULARA İLİŞKİN DETAYLI BİLGİLER ✔ USCIS İLE İLGİLİ GÜNCEL GELİŞMELER VE EN YENİ HUKUKİ MEVZUAT VE DÜZENLEMELER NELERDİR? ✔ ÜCRETSİZ YATIRIM VE GÖÇMENLİK DANIŞMANLIĞI
KİMLER KATILMALIDIR?
• Gayrimenkul Geliştiriciler• Yatırımcılar, Yüksek Gelirli Kişiler • Emlakçılar•Varlık Yöneticileri • Vergi Danışmanları• Küresel Mobilite Yönetimi• Aile Danışmanları• Fon Yönetim Şirketleri• Devlet Fon Yönetimi Kuruluşları• Kamu Kurum ve Kuruluşları• İlgili Diplomat ve Konsoloslar• Onaylı/Akredite Danışmanlar • Uluslararası Yabancı Aracı Firmalar• Hukukçular/Hukuki Uzmanlar/Avukatlar• Göçmenlik Hizmeti Sağlayıcıları
BLS Global are pioneers of events that tap into emerging investment immigration markets
Description . You are cordially invited to attend the Investment Immigration , US Immigration Expo taking place in Istanbul on 21st May, Hilton,
This expo will present information about immigration to America/Europe through investment for you and your family.
Have all of your investment-based US immigration questions answered? You will get to meet well qualified US immigration attorneys who will give you personalized information on immigration options for you and your family.
You will get information about multiple US-based investment opportunities which can help you and your family get Green Cards fast.
Registration is Free. You must register on Eventbrite and have your ticket to get into the event. Print it out or download it on your mobile phone in advance.
GIIS ISTANBUL 2022 WILL INCLUDE THE FOLLOWING:
✔ WHAT IS THE EB-5 IMMIGRANT INVESTOR PROGRAM?
✔ HOW DOES THE EB-5 IMMIGRATION PROCESS WORK?
✔ HOW DOES AN ATTORNEY PREPARE SOURCE AND PATH OF FUNDS?
✔ HOW ABOUT JOB CREATION, REGIONAL CENTRE STRUCTURE, ETC?
✔ WHAT ARE THE LATEST REGULATORY/LEGISLATIVE AND USCIS DEVELOPMENTS?
✔ FREE INVESTMENT IMMIGRATION CONSULTATION
WHO SHOULD ATTEND?
• Real estate / Property Developers
• Investors, HNWIs (High-net-worth individuals)
• Real Estate agents
• Wealth managers/advisors
• Tax consultants
• Global mobility
• Family officers
• Fund management
• Sovereignty management
• Government bodies
• Relevant embassy officials
• Approved/accredited consultants
• International foreign intermediaries
• Legal entities/expert legislators/attorneys
• Immigration/migration service providers
SPEAKERS:
Mona Shah – Founder/Immigration Attorney – Mona Shah & Associates Global, MSA Global
U.K. born, Mona Shah is a dual-licensed attorney and former British Crown Prosecutor. Mona is the managing partner of MSA, headquartered in Manhattan, with an office in the UK. MSA has an advanced global corporate Immigration practice. Mona has been instrumental in raising hundreds of millions in investor capital. Highly proficient, recognized as an industry leader in US EB-5 investments, Mona has received many accolades, including being voted as a Top 25 EB-5 attorney for 7 years in a row; Top 25 Global, Top Lawyer Who International, amongst others. Mona has been honored for her work by various groups and non-for-profit organizations. Mona has written numerous articles and blog pieces in all aspects of EB-5 immigration law as well as the corporate and securities aspect.; she is both a published author & a Lexis Nexis Practice Advisory Editor. Mona has spoken extensively both nationally and overseas. She has been interviewed by mainstream news channels, including Fox Business News, Al Jazeera. She has been featured in international magazines and quoted in major newspapers, including the New York Times, Axios, the Real Deal and Bloomberg. Mona also pioneered and hosts the first and longest podcast series (spanning almost 6 years) that focuses on foreign direct investment and EB-5. Mona is also a part-time adjunct professor at Baruch College, City of New York University. Mona has extensive knowledge of all facets of EB-5, her practical expertise ranges from specialist business petitions to complicated, multi-issue corporate and securities issues. Her firm, Mona Shah & Associates Global, represents individual, high profile and corporate clients from all over the world.
Eduardo Arnal Machado - Partner, FERIA DC
Senior professional with 20+ year experience in operations management and project management. Master's Degree in Supply Chain Management and Master's Degree in Maritime Law & Business. Eduardo was Director of Operations for a Spanish conglomerate for more than 8 years before becoming an entrepreneur. A systems engineer, Eduardo has been the driving force behind Feria development since conception.
Mr. Süleyman ŞANLI
Chairman- AmCham Turkey
He was born in 1973 in Tarsus. He studied Finance in Izmir, then Business Administration at Anadolu University, and then completed his master's degree in Financial Law at Marmara University. He worked as an inspection officer in the Customs Organization for nearly 25 years. In the last 7 years, he has also served as a manager and head of the Customs Inspection Officers Association. Currently, he is the GM of Narin Customs Consultancy. At the same time, He is the Chairman of the Turkish-American Businessmen Association and the chairman of the Customs Logistics Committee. He is married and the father of 3 daughters.
Sam Hussain, Founder and Owner
Sam Hussain, began his career in marketing and holds a BA in International Business Studies from the University of Sussex, UK.
He shifted his focus to publishing and events, where he pioneered multiple digital portals and events in emerging markets promoting investment immigration in the residency and citizenship space.
Sam currently focuses his professional efforts in industries promoting foreign direct investment, economic development, diversity and Inclusions. Connecting projects with much needed capital and business relations engagement with various service providers and direct investor to these projects.
Sam Hussain is the Founder of BLS Group a British award-winning multi-media platform that organise Investment Summits, Investor Meet, Road Shows, US Immigration programs or promotes Residency / Citizenship program globally.
Citizenship By Investment Magazine serve the investment immigration industry As globalization has expanded, residence and citizenship has become imperative among the increasing number of HNW investors, UHNWI investors and families whom we proudly serve every day.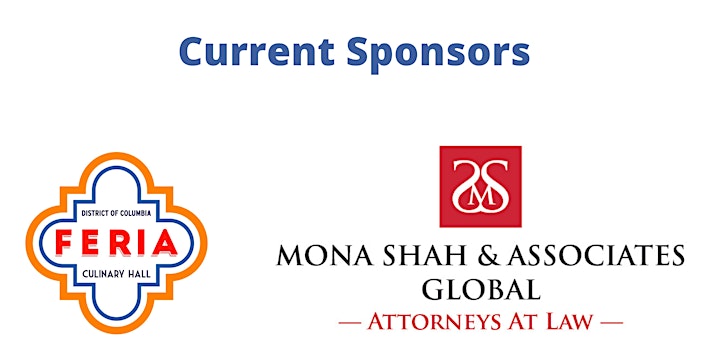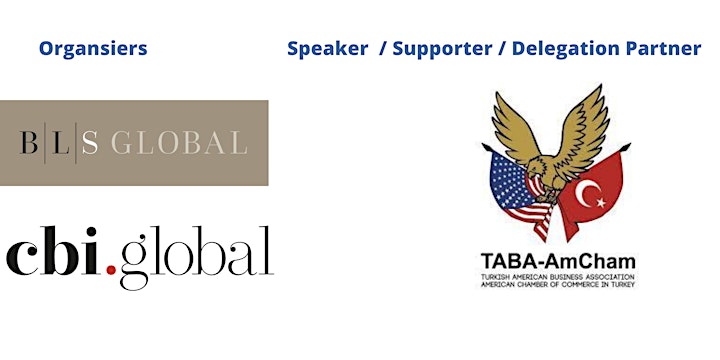 Date and time
Location
Hilton Istanbul Bomonti Hotel & Conference Center
No:42 Silahşör Caddesi
Istanbul, İstanbul 34381
Turkey
Refund policy