'Gimme Some Wine' with Eleanor McEvoy and for Chris Gollon, curator and art-film producer, David Tregunna - hosted by Roisin Dwyer
About this event
What a treat of an event we have in store for sure!
Join us for this very special opportunity with Eleanor McEvoy, David Tregunna and host Roisin Dwyer.
'Gimme Some Wine' will include an acoustic set from Eleanor, the showing of an award-winning short film exploring her work with Chris Gollon, a celebration of Eleanor's new album, the release of a new publication, the launch of an online exhibition and an 'in conversation' with host Roisin Dwyer! Phew!
'Gimme Some Wine' is the song Eleanor wrote for and dedicated to Chris Gollon (1953 - 2017), with whom she enjoyed two years of artistic boundary crossing, where songs lead to paintings and vice versa. The brand new publication - in association with Louder Than Words - featuring all 23 'Gimme Some Wine' paintings, inspired by the song will also be available.
Eleanor and David will be in conversation with host, Roisin Dwyer. The event will also give audiences the opportunity to watch the award-winning new short film 'Gimme Some Wine: The Story of a Song', directed by Mark Calderbank and produced by David Tregunna. Including a contribution from Lloyd Cole, this short film gives an insight into the unique dialogue between Eleanor McEvoy and Chris Gollon, resulting in two albums and two series of paintings.
The live performance by Eleanor will include the title track 'Gimme Some Wine' and other songs from her latest album, just launched in UK.
Eleanor McEvoy is one of Ireland's foremost songwriters. She is the composer and co-performer of "A Woman's Heart" the title track for the best-selling Irish album in Irish history. In May 2019 it was voted by the Irish public as being in the TOP 10 of Ireland's Favourite Folk Songs. It features regularly on screen, most recently in 2019 in the award winning comedy series "Derry Girls"
Eleanor began her career as a session musician in Dublin, playing for numerous recordings and artists including U2, Sinead O'Connor and Mary Black.
Since then, Eleanor has gone on to become an artist and performer known throughout the world. Her critically acclaimed canon of work spans fifteen albums with her new album "Gimme Some Wine" due for release October 2021.
Her song "Sophie" deals with the subject of anorexia; it is used internationally in treatment centres to treat patients with eating disorders and was described by David Smith in The Guardian as "an anthem that is touching, inspiring and consoling thousands of anorexic girls around the world"
In recent months McEvoy teamed up with Moya Doherty, the creator of Riverdance to film a 'Concept Concert' called "Better Normal" to celebrate the demise of the Covid 19 pandemic, based around skiffle music the concert features Eleanor alongside leading Irish vocalists Pauline Scanlon and Jess Kavanagh, an 8 piece band including a 3 piece New Orleans brass ensemble and a 10 piece gospel choir.
THE NEW YORK TIMES "McEvoy has the skills of a first rate songwriter. She gives her songs full fledged melodies and not just a repeated phrase or two"
TRUCK & DRIVER MAGAZINE "McEvoy sounds like the sort of woman who might greet you with a bottle of red one night and a rolling pin the next"
David Tregunna is Director of IAP Fine Art, gallery owner, fine art publisher and curator working with museums and cathedrals. He is also a producer of art film installations and more recently short documentaries. He worked with Chris Gollon for over 20 years co-curating his museum exhibitions, touring exhibitions and overseeing public commissions. In 2019, with film director Mark Calderbank, he produced 'FIREWALL' a short film installation with the Sleaford Mods, combining their eponymous track (Eton Alive, 2019) with Chris Gollon's imagery, which was first shown in a major museum retrospective of Chris Gollon's music-related works at the Huddersfield Art Gallery and subsequently at Louder Than Words. In 2021, again working with Mark Calderbank, he produced the award-winning short documentary 'Gimme Some Wine: The Story of a Song', which, with a contribution from Lloyd Cole, traces Eleanor McEvoy's two-year artistic collaboration with Chris Gollon. He is currently compiling the catalogue raisonné of Chris Gollon's work, and is advising on a full-length TV documentary on the artist's life and work.
Roisin Dwyer is a journalist and broadcaster based in Dublin. After working as Commissioning Editor for Hot Press for 16 years she joined the Marketing Team in the National Concert Hall in 2019 where she has organised PR for events by Gavin Friday, Nadine Shah, Blixa Bargeld, Matthew E White, Cathal Coughlan and more.
She still contributes to Hot Press where over the years she has interviewed Johnny Marr, Nick Cave, Julian Cope, Paul Simonon, Robert Smith, Jah Wobble, Viv Albertine, Ray Manzarek and Chris Cornell to name but a few. She is also a regular reviewer on RTE's arts show Arena. In addition to her Louder appearances she has hosted public Q&As at Dalkey Book Festival, Dublin's Vinyl Festival and Output Belfast.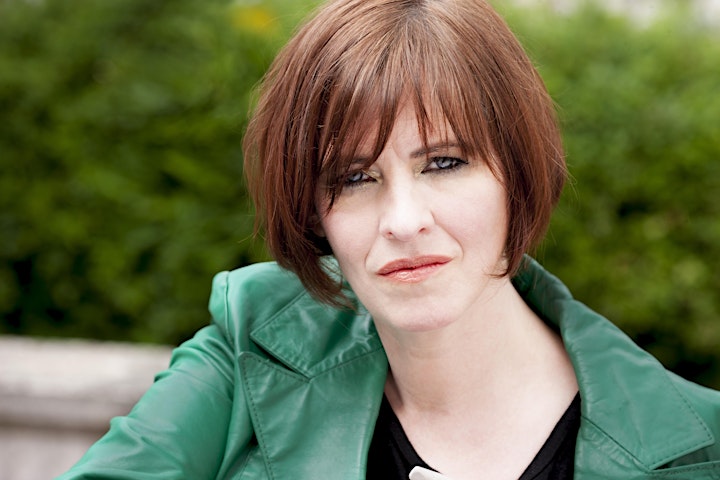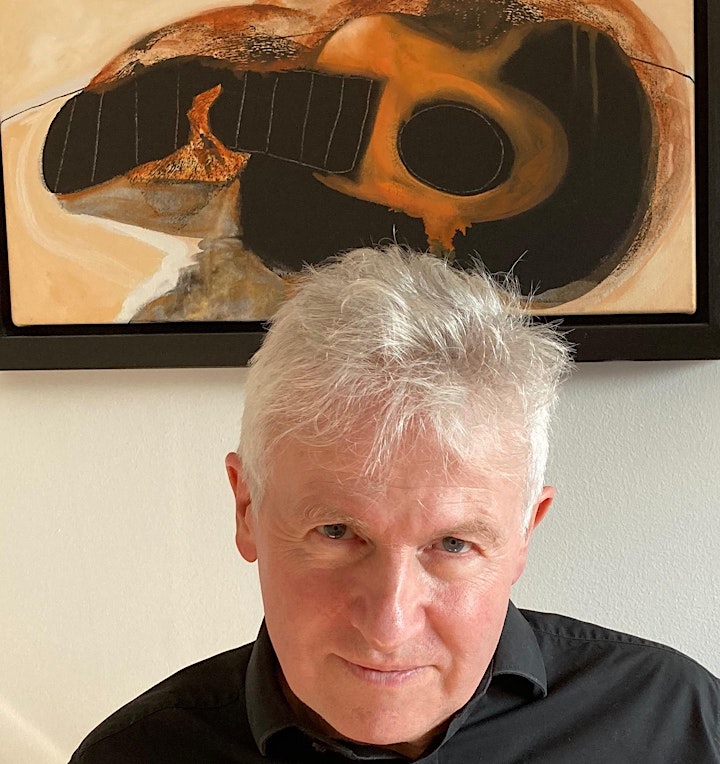 Organiser of 'Gimme Some Wine' with Eleanor McEvoy & David Tregunna