Description
Tickets go on sale at 10am on Monday 20th February
GinFestival.com presents:

GIN FESTIVAL OXFORD 2017
Described in Timeout as one of the "Top 10 things to do in 2016" Gin Festival is making its first ever trip to Oxford.
We're incredibly excited to be at the jaw-dropping Oxford Town Hall. It's almost as beautiful a sight as all the gin we'll be bringing! There will be more than 100 gins, including exclusive gins available nowhere else, and unlimited tonic supplied by our event partner Fever-Tree.
Gin lovers will also get the chance to meet gin brands in person, attend masterclasses from industry experts and try some gin cocktails.
THIS EVENT IS STRICTLY OVER 18'S ONLY (ID MAY BE REQUIRED)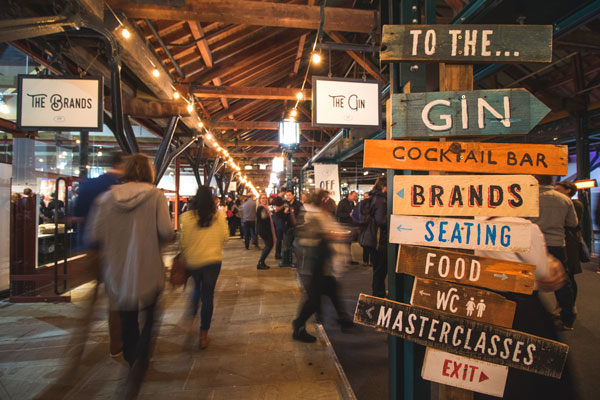 WHERE
Oxford Town Hall St Aldate's, Oxford OX1 1BX

WHEN
Friday 21st July 2017 - Evening Session - 6.30pm - 11pm
Saturday 22nd July 2017 - Afternoon Session - 12.30pm - 5pm
Saturday 22nd July 2017 - Evening Session - 18.30pm - 11pm
Sunday 23rd July 2017 - Afternoon Session - 12.30pm - 5pm
EVENT DETAILS
On arrival you will be handed your very own Gin Festival Copa Balloon Glass and a brochure that tells you all about the gins at the festival.

Our bars operate on a token system and do not take cash so you will need tokens to get your drinks. Tokens are £5 each with one token paying for a single measure of gin, garnish and a Fever-Tree mixer.

Throughout the event there will be live music and entertainment, talks from gin industry experts, delicious food and lots of chit chat with other gin lovers!

New to gin? Don't worry! Our friendly staff are full of recommendations to get you going.

If you have any questions, check out our FAQs - www.ginfestival.com/eventsfaq

This event is strictly over 18's only (you may be asked for id)
----------

Food and Drink in The Guardian - "GinFestival.com is proud to showcase some of the best gins in the world."

CBS News (USA) - "Of all the gin joints in all the world, one is hosting London's First ever Gin Festival and it's been a sellout."

Time out - "Top Ten Things to do in 2016."

The Daily Express - "Top places in the UK every gin lover must visit"."

Also featured on:

BBC Radio Two Drivetime
The Telegraph
The Metro
The Sun
International Business Times
Gin Festival reserves the right to carry out photography and/or video recording at their events for publicity purposes and to reproduce images and footage on our website. By entering into this Agreement, you agree that Gin Festival and any party authorised by the Gin Festival may use such images in perpetuity and in any format whatsoever. You further agree that copyright in these materials is owned by Gin Festival.
By purchasing a ticket to a Gin Festival Event you consent to receiving information regarding this and other Gin Festival events and products. You may unsubscribe at any time.