Description
With well over 900 gins being made in the UK alone, the different possible G&T combinations available to us thirsty folk is somewhere near infinity. Gin is huge, bigger than we could ever have imagined, but tonic has been along for the ride the whole time – a doting cheerleader not following in the wake of gin's craft, but steering from the rear.
We've hoarded all the tonics we've come by in the past few months and our collection stands at over 50 to 60 strong. Fever-Tree, Franklin & Sons, Fentiman's, Double Dutch, Schweppes and Merchant's Heart are merely the tip of the iceberg!
Head down to the Gin Foundry tasting room to sample all these side by side as well as countless brands you've probably not heard of! There are dozens of Indian tonics, a huge amount of flavoured tonics and a great amount of variety between everything from carbonation, to acitity or sweetness to branding.
We'll discuss the boundless joy of the G&T and taste all of the tonics as we go. This will be fast and furious affair as there are dozens and dozens of tonic waters to be tasted on the night (we're aiming for 40 to be opened, time permiting)…
We'll not be sticking to the mainstream brands either and when we say there's some weird things out there - get ready to bubble over with curiosity when we start serving up the flavoured (algae), the coloured (jet black), the syrups and the "overly sparkly" varieties, as we've got it all and it'll all be coming out during the tasting...
At the end, you'll be invited to pick your favourite tonic and a gin from our 400+ strong collection and taste it as a G&T of choice.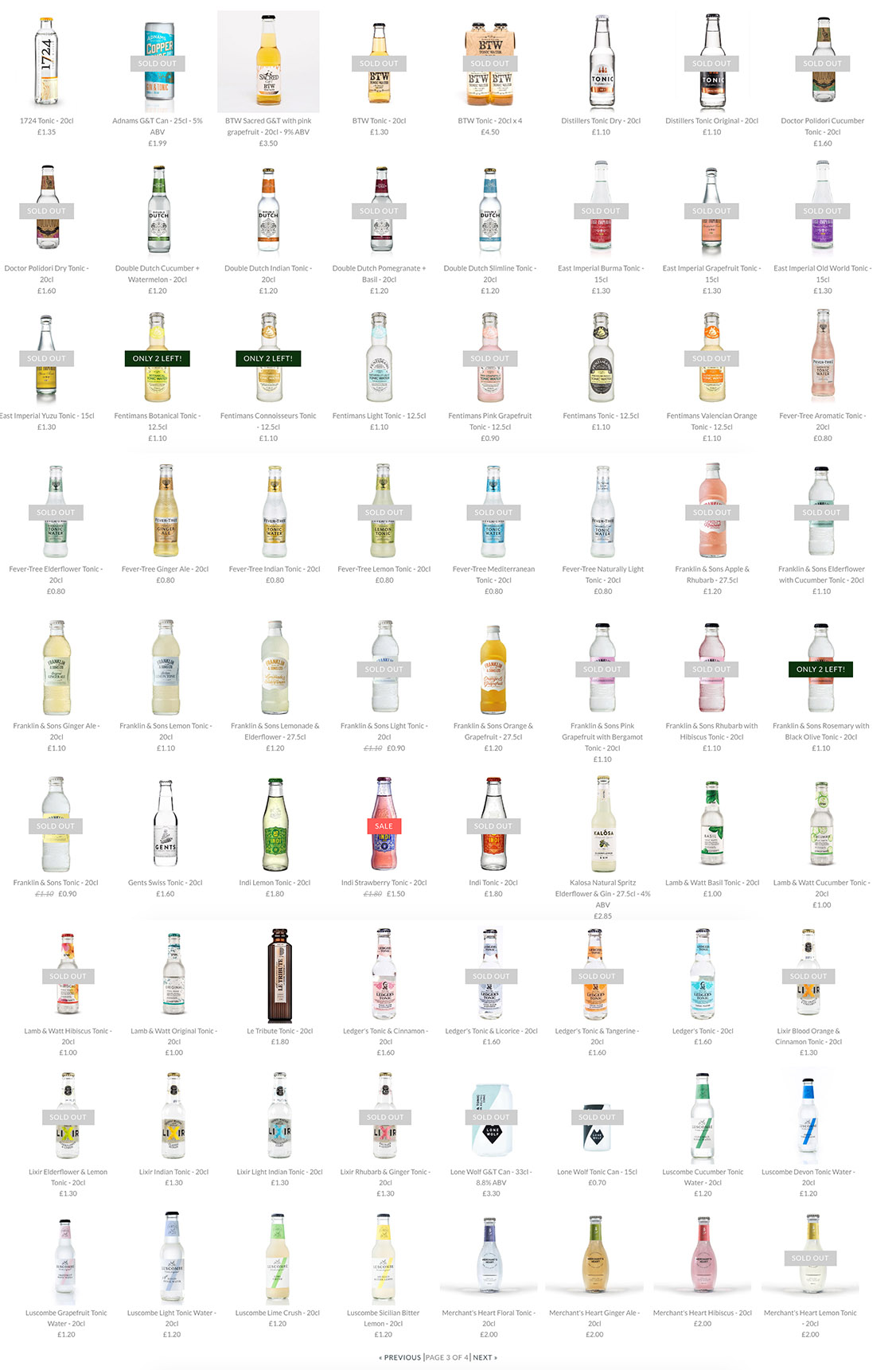 Welcome to the Gin Foundry tasting room!
Gin Foundry is known as the online home of gin, but lately we've been translating our passion into something tangible, hosting in-depth, super-geeky tastings at our HQ. Join us for an evening in which you'll learn lots, you'll laugh lots and you'll come away wth a whole new understanding of the world of Gin and the work that goes into creating every drop of the stuff.