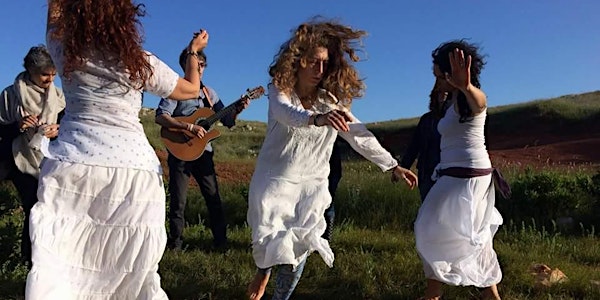 Giovanna Parmigiani: Spider Dance. Tradition, Time & Healing in South Italy
Refund policy
Refunds up to 1 day before event
The Spider Dance makes some key practical and theoretical contributions to the study of contemporary religions
About this event
Based on ethnographic research among contemporary Pagan communities in Southern Italy (Salento, Apulia), The Spider Dance challenges ideas of time, healing, and place-making among persons engaged in reviving, continuing, or re-creating traditional Pagan practices. The Spider Dance looks at a specific Pagan group, the Sisters of the Cerchio (circle), and their ritual practice and interpretation of the traditional dance and music called pizzica. The Spider Dance makes some key practical and theoretical contributions to the study of contemporary religions, temporality, and debates around "well-being"-- in Italy and abroad.
Bio:
Giovanna Parmigiani is Harvard Divinity School's Lecturer on Religion and Cultural Anthropology and a Research Associate at Harvard's Center for the Study of World Religions. She is an anthropologist of religion and a scholar of Contemporary Paganisms. Her work is firmly grounded in ethnographic and auto-ethnographic practices, and her primary interests are the relationships between religion, politics, and gender. Her first monograph, Feminism, Violence and Representation in Modern Italy: "We Are Witnesses, Not Victims" (Indiana University Press, 2019) dealt with violence against women, and her second, The Spider Dance: Tradition, Time, and Healing in Southern Italy (Equinox Publishing, forthcoming) with contemporary Pagan women and healing. At HDS, Dr. Parmigiani teaches courses on Contemporary Paganisms, Earth-Based Religions, New Age Spiritualities, the Anthropology of Magic, Conspirituality, and Religion and Healing.
Hosted by
Dr. Amy Hale is an Atlanta-based anthropologist and folklorist writing about esoteric history, art, culture, women and Cornwall in various combinations. Her biography of Ithell Colquhoun, Genius of the Fern Loved Gully, is available from Strange Attractor Press, and she is also the editor of the forthcoming collection Essays on Women in Western Esotericism: Beyond Seeresses and Sea Priestesses from Palgrave Macmillan. Other writings can be found at her Medium site https://medium.com/@amyhale93 and her website www.amyhale.me.
don't worry if you miss it – we will send you a recording valid for two weeks the next day