Description
This month we're heading back to the Nokia building as they have kindly agreed to host us again. Nokia will be providing some food and drink for the event but not all so if you would like to bring a dish to share then please feel free to do so. This event will be on a Wednesday instead of our usual Thursday.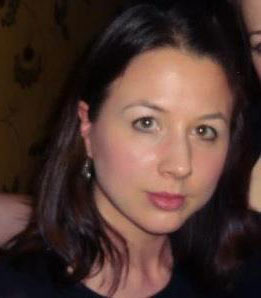 Our speaker this month will be Dr Tracy Johnson - a career, confidence and study skills coach who, with her company, Brainbox Coaching works with private clients as well as businesses to enhance performance across a wide range of areas. Tracy is also a qualified combat instructor, teaching regular women's self-defence classes for the Sweaty Betty sportswear chain, for which she is a Brand Ambassador. Tracy is also a published author on careers, education and wellbeing topics for publications such as OM Yoga magazine and MindBodyGreen, and is currently writing a book on careers in the science sector. In the next twelve months, she will begin training as a health coach and yoga teacher, intending to offer a more holistic approach to coaching to her clients.
At our event Tracy will be sharing the coaching skills she uses with her clients to develop confidence across a range of situations, such as meetings, presentations and networking, that can be used to help any woman feel more at ease as a freelancer. As a self-protection instructor, Tracy will also be offering tips for safe solo business travel, as well as for defusing any tricky situations
The entrance to the building is between Tesco Express and Reed Recruitment on Wine Street. The event starts at 6:30pm and the main door of the building will be locked at 8pm so if you are going to be late make sure you arrive before 8pm!
As always we do not exclude men, but they must be accompanied by a Girl Geek so we don't get outnumbered! If you can't make it please let us know for catering.
www.brainboxcoaching.co.uk
brainbox on facebook
twitter: @brainboxcoach