Location
MadLab
Edge St
Manchester
M4
United Kingdom
Description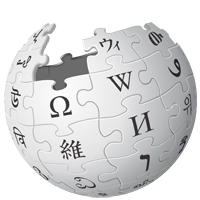 Manchester Girl Geek's monthly meetup is going ALL DAY for November, as we edit Wikipedia together with a focus on improving coverage of female scientists on The Free Encyclopedia. Of course, if there's anything else you're particularly interested in, you can edit whatever pages you like! But if you need a theme, we're taking our inspiration from the Ada Lovelace Day Wikipedia Edit-a-thon at the Royal Society earlier in October, and sprucing up the women scientists' pages. There is a whole list of articles still needing your attention here, all focusing on inspirational women in science.
Women are sorely underrepresented in editing and contributing to Wikipedia articles, and we aim to shift the balance. Is your favourite lady scientist a stub? Fix it! With special guests from Wikimedia UK, lunch included and help with editing. Guys are welcome, as long as they come with a woman. We'll be at Madlab in the Northern Quarter, from 11am until 4pm.
What to Bring:
- Your laptop, which you can plug in to our electricity and connect to Madlab's Wi-fi
- Your favourite mug for tea and coffee
- As always, snacks, cake and biscuits are more than welcome.
If you have not done so already, please create an account on Wikipedia (by going to en.wikipedia.org and clicking 'create an account' on the top right).

Tickets are free, and include lunch, although donations to Madlab are as always very welcome.
We'll be providing lunch in the form of self-assembly sandwiches, with a range of options (let us know if you have any special requests) and accompanying snacks - as well as tea, coffee and squash all day.
If you don't have a laptop, and can't borrow one, then please get in touch (manchestergirlgeeks@gmail.com) and we'll see if we can lend you one for the day. All ages welcome, and all levels of experience.