Description
Are you a girl aged 11 to 16? Are you interested in coding and technology? Do you live in an inner or outer London borough? Then #GirlMeetsCode could be perfect for you!
During October half term, GT Scholars will be running the #GirlMeetsCode workshop to introduce girls aged 11-16 (Years 7 to 11) to the world of coding.
****TICKETS ARE NOW SOLD OUT - We're expecting to release a few more tickets within a few days of this event so please feel free to add your details to the waitlist and we will let you know when additional tickets are released*******
Recent statistics show that :
- Only 17% of employees in the UK technology sector are women.
- Only one in six school leavers starting a degree in computer science in 2016 was female
- The total number of girls taking either ICT or computer science at GCSE fell by 12% in 2016.
Why is this so important?
By 2020, there will be an expected 1.4million jobs in computer science. Women are currently on pace to hold just 3% of them. This means that employers are actively seeking to increase the diversity in their workplace and hire more women into challenging, well paid careers within the technology space.
What will this day involve?
The aim of the day is to introduce girls between the ages of 11 and 16 to the world of technology and coding. We'll be looking at a broad range of digital topics within creative coding. Young people that attend the workshop will work together to think of ways to use technology to solve everyday problems and ultimately learn how much fun coding can be when used to bring ideas to life!
The event will take place at Launch22 in Central London and will be run by our knowledgeable volunteers. This introduction to coding does not require any previous coding experience by attendees as they will be guided through the content for the day.
Meet the professionals that will be leading the workshop: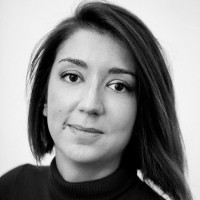 Loren - Loren graduated from ESAG Penninghen in Paris with a Bachelor & Master Degree in graphic design and art direction. She has over 10 years of professional experience in the graphic design field. Loren has worked with a variety of companies from different fields and also created, developed and co-managed her own Limited Company, SLIMPY. Her experience as a freelancer and entrepreneur has allowed her to become resourceful and innovative. Loren has always been interested in design and human-object interaction. Therefore, she changed her career path last year and she currently works as a UX/UI Designer at Flair where her main goal is to create the best experience for young football players on the app, both in term of visuals and user friendliness.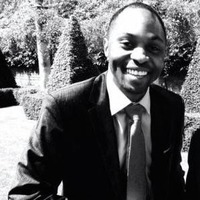 Akin - Akin is a senior software engineer and technologist with over 10 years experience in the tech industry. He did his Masters degree in Computer Software Engineering at the University of Bradford and has a degree in Mathematics. He is passionate about leveraging technology to deliver business value to clients. He is especially interested in science, technology and mathematics with a particular focus on programming, graph theory, classical and Bayesian inference, wave mechanics and the software delivery process.

IMPORTANT NOTES:
Please make sure that you fill in the pre-attendance questionnaire which will be emailed to you after registering on Eventbrite.

You will need to bring your own laptop with a charger. If you don't have access to a laptop, please email contactus@gtscholars.org and let us know before booking your ticket as we may be able to arrange an additional laptop for you.

Lunch will be provided. Please let us know if you have any special dietary requirements. Please note that there will be video recordings and photography at this event. There are a limited amount of tickets available for this event.
This FREE workshop is sponsored by our partners and includes lunch and all learning resources. Please note that there is a £12.50 deposit which will be refunded to all attendees. If this deposit is cost-prohibitive, please contact us to apply for a fee waiver.
GT Scholars is a not-for-profit social enterprise and registered charity that helps young people from a range of backgrounds get better grades at school and get into top universities and competitive careers. If you'd like to know more about GT Scholars and future events, workshops and opportunities, please visit the website and subscribe to our newsletter here: www.gtscholars.org/subscribe