Location
LSBU Business School
London South Bank Business School Elephant and Castle - London - SE1 0AH United Kingdom
Londres
SE1 0AH
United Kingdom
Bringing entrepreneurs and students together to network, creating jobs and internship opportunities.
About this event
Hey, gals! 👧🏻 👧🏽 👧🏼 👧🏾 👧 👧🏿
What about an evening to meet other (female) entrepreneurs, learn about business, network, delve into your mission and vision and also learn how to help a friend who might be facing domestic violence?
We want to bring together different subjects to help women in business, entrepreneurs, businessowners to connect, share and learn in a friendly environement.
Come to London South Bank Business School to meet some of the students who will also be looking to meet you! Some students will be looking for internships, jobs or can help with with freelance work.
🤔 What will you gain by attending this event?
This event is open to all female entrepreneurs, business owners, coaches, artists, self-employed who would like to learn how to:
Develop their vision and mission with more clarity
Create processes and system for their business (that work!)
Goal setting and alignment
You will also have the opportunity to:
- pitch your business to the audience (we will choose three people)
- network with like-minded people
We'll also have Marcia Mccursker, the CEO of Wings of Soul, a charity that helps women who are going through or have suffered domestic violence.
Marcia is going to share with us:
The "red flags" when you have a friend who might be going through domestic violence
How to report it
How you can help in a situation like this
____________________________________________________________________________
Will be 3 hours event and will be served drinks and light finger food.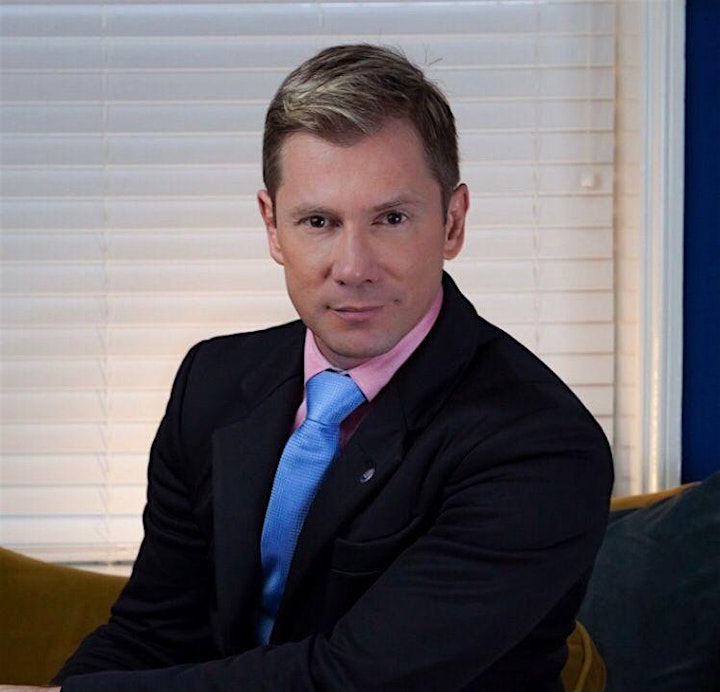 ORGANIZER AND SPEAKER
Rafael dos Santos is a PR expert and his clients have been featured in the media more than 1000 times. He is also the editor-in-chief of High Profile Magazine and a contributor for Forbes.
He has won seven awards including the Sunday Times 'Top 100 Most Inspiring Entrepreneurs in the UK'. His award-winning TEDx Talk 'What It Takes To Be A Migrant Entrepreneur' has been watched over 157k times.
With almost 20 years of experience in business, Rafael has organised over 500 events in countries around the world, including the Best of Brazil Global Awards which happens at Kensington Palace. Rafael has authored 4 books, speaks 3 languages, teaches 2 universities and has an MBA.
SPEAKER
Susy Shikoda is an International Speaker, Mind Trainer, Neuro Coach, MCC, and
Master in NLP with Dr. Richard Bandler.
She has resided in over 8 Countries, Author of "BE YOUR OWN MIRACLE" and
Co-author of the Collections "EXTRAORDINARY LEADER", "THE TRAINER"
1, "EXTRAORDINARY WOMEN", both from Editora Anjo, and her next release:
Creator of "THE ESSENTIAL 7 SENSES - HOW TO USE YOUR MIND TO
LIVE, LAUGH AND LOVE".
Radio presenter for Radio Mais Brazil Uk's "New Age Show" and is special guest
presenter on "Top of London".
She has resided in several countries including Spain, Japan, Croatia, Russia, Hong
Kong, Italy and currently resides in London.
After her experience with cancer, she started her journey in the field of mental and
emotional health and wellbeing, completing a postgraduate degree and
specialisation in London in Awareness of Mental health problems.
Her work in the field of mental and emotional health includes supporting her
clients with:
Tuning Forks Therapy
Access Bars
Integrative Therapy with PEMF (Pulsed electromagnetic field therapy)
Essential Oil Educator
Mental Health Awareness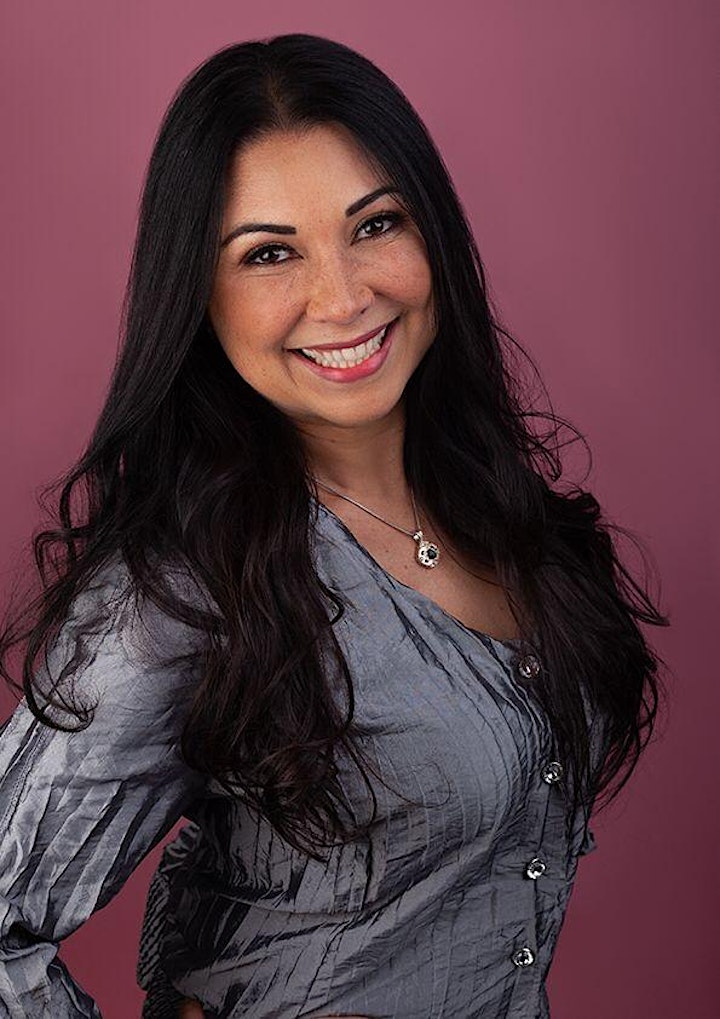 SPEAKER
Who would have thought my journey would begin from a fun palm reading with a friend who
was taught by an old Indian nanny to read palms, I was 10 years old, she told me I would
explore the world and live in different countries, learn new languages and embrace different
cultures. I thought my life calling would be a flight attendant, it wasn't something I ever
dreamed of as my childhood games were always based around business. I would dress up
in a business suit and walk around with a briefcase, delegating and giving advice. I travelled
the world and lived in many different cities. Creating projects, selling baked goods. I would
come up with ideas on how to earn pocket money. A born entrepreneur everyone would say,
I think it's just all about business. I worked with a Fine Art Shipping company for over 20
years, I started out as their IT person (out of the box career choice), and evolved into
different positions over the years and eventually was offered a management role to be part
of a team to run our New York office. The task was to turn the company around. This
company had given me the opportunity to constantly work outside the box and be able to
resolve issues on almost a daily basis. A firefighter in a business suit. I learned what is
important in running a business and this is having STRUCTURE. It's the FOUNDATION of
good business. Last year, I transitioned from a 20year career to Business Coaching. Helping
Small Service Businesses and Entrepreneurs create STRUCTURE through focused action
and help them increase their revenue stream and sustainable profit.
CONTENT TO BE PRESENTED
Vision and Clarity /passion, experience, results, opportunities
Creating Systems and Processes
Goal setting alignment to your Vision and Offers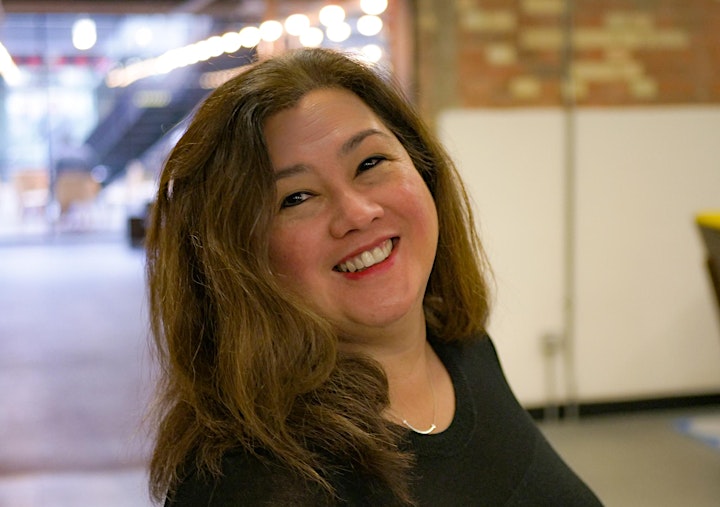 SPEAKER
Wings of Soul is a UK based charity, dedicated to helping all victims of domestic violence and abuse including women, men, children and the LGBT community.
Our organisation was founded to provide a range of support services to vulnerable people who are struggling against xenophobia, sexism and violence.
We've been supporting victims for more than 20 years and throughout this time we've been at the forefront of shaping and coordinating responses to domestic violence and abuse.
We empower survivors by keeping their voices at the heart of our work by actively listening to them and pro-actively responding to their needs.
We take a collaborative approach to our work and we stand together with other leading organisations that are dedicated to supporting victims.
CONTENT TO BE PRESENTED
Domestic Violence
We never give up
Front line and hold hands