Description
We bring to you our first ever two-day summer business school for working women in the UK.
Limited spaces!
I AM MOGUL SUMMER BUSINESS SCHOOL is a two-day programme to support working women in the UK with their professional and personal development to ensure that you are taking charge in your career and life. Based on the information provided from the women who completed our annual women in the workplace survey we have created a tailor made programme of workshops, lectures. talks and seminars to help you develop on key skills that you need to advance in the workplace or in your own business.
This course is perfect for women who want to advance in their careers or lead a successful business by gaining new skills, insight and knowledge from qualified and experienced professionals, practitioners and entrepreneurs.
After this course you will be equipped with the knowledge, support and skill development to take the next steps in your careers or business whether that is more confidence to take on more projects, negotiating a promotion or deal, leading a team, networking and building relationships with Senior executives and clients or taking the first steps to start that side business or hustle.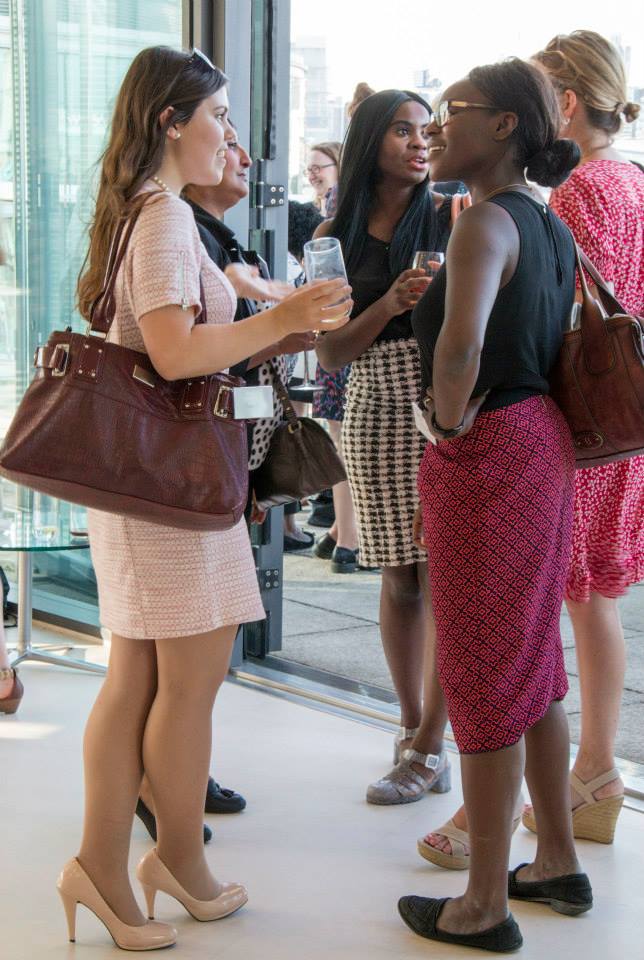 A two-day programme (Friday 11th-Saturday 12th August) with the first day (11th August) being hosted by Clifford Chance in Canary Wharf and the Second day (12th August) hosted at our offices in Euston, London.
We have kindly been sponsored by Penguin Books who have given some reading materials for our syllabus. We provide all participants with recommended reading materials and podcasts for each session.
The in-kind support from Clifford Chance on the Friday has allowed us to subsidize the costs of the tickets for both days.
Once tickets are purchased all attendees will be sent a full agenda with timings and pre-reading materials.
FULL PROGRAMME AND SPEAKERS
FRIDAY 11TH AUGUST 2017 (PROFESSIONAL DEVELOPMENT)
THE ART OF NEGOTIATION-FACILITATOR: TARAI MAKAWA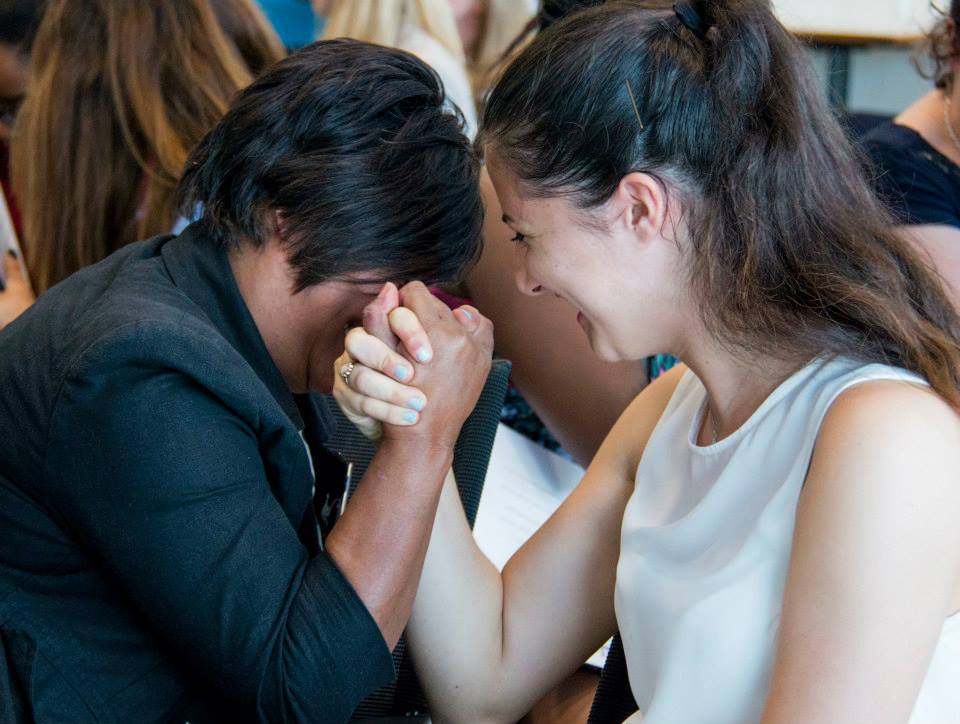 In this session, attendees will learn how to negotiate deals and contracts in business and in the workplace but also for their own personal circumstances such as terms of employment contracts and remuneration (pay)
Tarai Makawa is a corporate/commercial Associate Solicitor working for global law firm Eversheds Sutherland. Tarai graduated from Kings College London with an LLB Honours in 2009 and started her legal career working as a paralegal and qualifying with a firm in Cambridgeshire.
She then moved to be an in-house Solicitor for internationally recognised automotive and transport engineering consultancy Horiba Mira Limited, negotiating a range of multi-million pound high value service, licence and collaboration agreements with major OEMs such as Aston Martin, Jaguar Land Rover, Bentley and Ford. Tarai was also responsible for negotiating Horiba Mira's first royalty bearing licence agreement.
BUILDING AND MAINTAINING RELATIONSHIPS WITH CLIENTS & SENIOR COLLEAGUES-PANEL Q & A WITH 4 LAWYERS AT CLIFFORD CHANCE
In this session attendees will meet four lawyers at Clifford Chance who will share how they are able to build and maintain successful relationships with their corporate clients and in particular within the firm with Senior colleagues. Clifford Chance is a magic circle law firm and was named the number one law firm in the Chambers Global Top 30 in 2016.
TRANSITION TO LEADER-PANEL Q & A WITH CEOS/DIRECTORS OF GLOBAL FIRMS/ORGANISATIONS
In this session attendees will meet Senior executives to have an intimate panel Q & A session where they will be able to learn about the strategies each person implemented in their careers to transition to CEO/Director level.
Panel are:
TOKUNBO AJASA-OLUWA-CEO, THE FOYER FEDERATION
TUNJI AKINTOKUN-DIRECTOR, COMMERCIAL & PARTNER ORGANISATIONS, CISCO AFRICA
MONIQUE DRUMMOND-FOUNDER & CEO, RELISH RESEARCH
HOW TO MANAGE A SUCCESSFUL PROJECT-FACILITATOR: VANESSA SANYAUKE
In this session attendees will learn how to manage a successful project that has multiple stakeholders using Prince 2 principles and methodology.
Vanessa Sanyauke is the CEO and Founder of Girls Talk London and is a Prince 2 Qualified Practitioner managing projects for FTSE 100 businesses for over 10 years for clients that include UBS, Rabobank, Deutsche Bank, BT, O2, Vodafone, Ericsson, Salesforce, The Bank of England, State Street, Allen and Overy and Reed Smith. Vanessa also worked on the Global HR Transformation Project at HSBC which, was a multi-million pound redevelopment project of the entire global HR system at the bank.
STRATEGIC THINKING IN BUSINESS-FACILITATOR: YVONNE HAIZEL
In this session attendees will learn how to think strategically in their day to day role and when working on projects. We will look at what it means to think strategically, what questions should you be asking yourself and how to communicate strategies to colleagues/clients.
Yvonne is an Investment Manager at Mitsui & Co. Europe, managing the EMEA Internet, Communication and Telecommunication investment activities. Her primary responsibilities are to execute investments, provide both operational and board level support to investee companies in addition to positioning companies to achieve high value exits.

After starting her career at Goldman Sachs, Yvonne has held several investment positions and has also played a key role providing independent strategic advice to various startups both in the UK and in Africa.

She has completed an Executive Education Programme at the University of Oxford and holds a First Class Bsc in Economics and Business Finance.
TRANSITION TO A SIDE HUSTLE-FREELANCER-ENTREPRENEUR: PANEL Q & A WITH FOUR ENTREPRENEURS/SIDE HUSTLERS/FREELANCERS
Ever considered starting an income generating passion project on the side whilst you work? Or one day do you dream of being able to manage your own schedule and work for yourself? In this session our esteemed panel of side-hustlers and entrepreneurs will be sharing their stories and offering advice on how you can get started on your own business or how you can think like an entrepreneur at work.
ERNESTINA POTTS-FOUNDER OF MILKTOOTH LDN & HEAD OF CAMPAIGNS AT VIRGIN
Ernestina is Head of Campaigns at Virgin and Founder of Milktooth LDN - a jewellery brand dedicated to statement earrings with a mission to unleash women's creativity, confidence and conviction which, has been featured in glossy publications such as Marie Claire. After starting her career in TV production, Ernestina has held a variety of Communications and Brand roles, including seven years at the BBC before joining Virgin Group in 2011.
JESSICA ELLIOTT-FOUNDER AND MD OF J's DANCE FACTORY
Jessica is being heralded as one of the UK's brightest entrepreneurial talents and has been featured on the annual black power list and recognised by former Prime Minister David Cameron as a shining example for others. Aged just 20, in 2007 Jessica founded J's Dance Factory with £200 and a dream. Months later Dancing after School classes followed and today provide dance classes in more than 24 schools across London in four Boroughs. More than 1000 J's Dance Factory children aged 3-17, access classes on a weekly basis and perform at community based events while completing examinations, and the school has a growing talent agency and is being rolled out across the UK as a franchise. Equally the off-shoot J's Dance Factory talent agency, Jessica Elliott Management for 5-17 year olds, has already seen Jessica's students secure high profile roles in The Lion King, Matilda and work with Apple, The Disney Channel and the BBC

SAGINA SHABAYA-FOUNDER OF 60 MINUTE CAREER COACH
Sagina Shabaya is a London based certified career coach, workshop facilitator and motivational speaker. Sagina is a highly collaborative and dynamic coach working with women in business and millennials to achieve their career goals, enhance their performance in the workplace and take ownership of their career development. Sagina specialises in the following areas: confidence coaching, career progression and promotion, performance and leadership coaching, transition coaching for career changers, entrepreneurs, maternity leave and redundancy. To date Sagina has worked with clients from BBC, UKTV, Channel 4 Television, BNY Mellon, Watson Farley Williams, The Telegraph, Lewis Silkin, The Intern Group, Dress for Success and TP ICAP. Sagina is passionate about Diversity & Inclusion in the workplace and has been a guest speaker on the topic at international law firm Watson Farley Williams and the FISD Women's Group. She is also an ambassador and volunteer for Dress for Success.

Prior to establishing her consultancy firm - 60 Min Career Coach – Sagina spent 10 years working for UK broadcaster, Channel 4 Television as a Senior Executive within the Content Creation team. She managed a yearly portfolio consisting of over 200 hours of programming worth £8 million pounds. Sagina has an undergraduate degree in History from University of London, SOAS. She also studied law at BPP Law School and spent time at law firms Olswang and Reed Smith.
JANET OGANAH-FOUNDER OF A SOCIAL MEDIA CONSULTANCY & FORMER BARRISTER
Janet Oganah is passionate about intelligent, collaborative and creative work that transforms people's lives. She achieved this through her work as a family law barrister for close to seven years. Whilst on a working sabbatical, a creative opportunity changed her career. Janet runs a niche communications consultancy alongside a part-time role as a communications expert for a government agency. She is also developing a new venture - Janet's List - which aims to support and highlight female, minority-led businesses.
Janet has worked with a range of clients including: Harriet Minter (former Head of Guardian Women in Leadership), Predella House, Bumps to the Boardroom and others. Janet also co-managed social media for an Academy Award winning actress for two years. Janet regularly gives talks on strategic communication and social media. Her most recent talks have been delivered at Somerset House (for Small Business Saturday and Do It Digital), General Assembly, the Innovation Warehouse and Shoreditch House. You can connect with her on Instagram at: @janetoganah, @janetslist and on Twitter at: @Janet_Oganah.
SATURDAY 12TH AUGUST (PERSONAL DEVELOPMENT)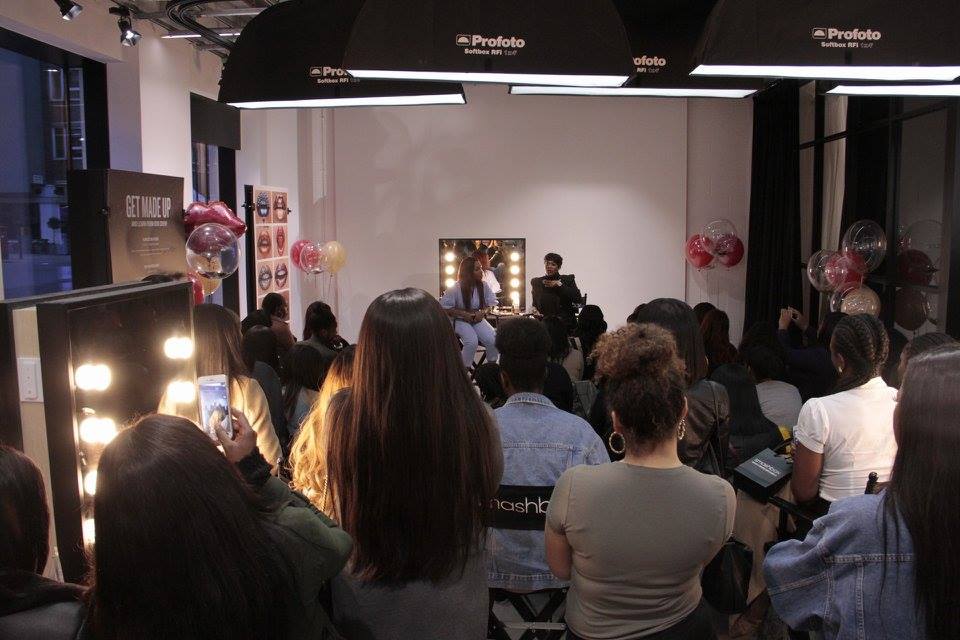 GROUP COACHING AND GOAL SETTING WORKSHOP-FACILITATOR: NIKKI THOMAS
In this session attendees will have a group coaching and goal setting workshop with our resident career coach Nikki Thomas where you will reflect on what you want to achieve for the short and long term future and come up with steps to take you there.
Nikki began her psychology career with a degree in Drama, Theatre and Performance with Psychology over a decade ago, Nikki moved into the professional services industry where she lived in both Europe and Asia working for a multitude of international firms and FTSE 100 companies. Through her global speaking engagements and leadership coaching workshops for corporate institutions, Nikki helps professionals to break free from career fatigue and realise their full potential. She has recently been featured by Virgin Group, the BBC and Huffington Post. She is also part of a programme with Oxford University on 'Women Transforming Leadership'.
HEALTH, NUTRITION & WELL-BEING-FACILITATOR: LORI BEE
In this session Lori will be sharing her expertise on how women can ensure they maintain a healthy lifestyle and diet to be the best they can be. It is important to ensure that you are at optimum strength to excel in your careers and lives with enough energy and with the right nutrients.
Lori Bee MUA© is a qualified and published fashion/editorial make up artist and has been a health lecturer in London, for nearly 18 years. This has led to her appearing as a panelist on beauty, nutrition and skincare panels for Cosmopolitan magazine and Smashbox Cosmetics in London. Her ethos encourages individuals to stay beautiful from the inside, where she aims to see as many of her clients 'live beyond the (makeup) bottle' as much as possible; one face at a time!
DRESSING FOR SUCCESS-FACILITATOR: DENISE BROWN
In this session, attendees will learn how to build a capsule wardrobe with staple items to create looks suitable for power dressing for that dream job interview or important meeting. Denise will showcase and bring items fresh off the PR racks from your favourite high street brands to demonstrate how you can put together your own looks to suit your own body shape, looking at colours and how dressing well can help you feel more confident and create a great first impression
Denise Brown is a UK based fashion stylist, speaker, consultant and tutor. A womenswear graduate from the world-renowned London College of Fashion, Denise has styled some of the biggest names in pop culture including Kanye West, Rihanna, Eliza Doolittle, Reggie Yates, Ed Sheeran, Tinie Tempah and The Noisettes. Denise's international clientele include MTV, GMTV, Nickelodeon and Polaroid. Her work has featured in fashion editorial shoots for magazines and newspapers such as Time Out, NME, Volt Cafe, Fault, Fazhiblack, Fantastics, And Men, Noise and Metro.
CONFIDENCE, EMPOWERMENT AND YOGA SESSION-FACILITATORS: WEBOX
A great way to end the two-day experience is with a Boxing-Yoga confidence and empowerment session delivered by Els and Lesley, The Founders of WeBox workshops. This 90 minute workshop using the principles and foundations of boxing and yoga helps you experience the power and confidence in you! Learning the boxing basics and the power of the postures that can boost your presence in everyday life aswell as re-discovering the power of breath! (Yoga mats and boxing gloves will be provided for everyone aswell as a boxing wrap gift from WeBox!)
Coach Lesley, has competed at GB and international level as a boxer and in this session provides useful, authentic tools that women can use in their daily lives to feel as confident and inspired as possible. Using her 14 years of boxing experience and 5 years of delivering workshops/presentations combined with the daily lessons of motherhood, (3 girls under the age of 5).​
Coach Els, has 10 years of experience in leading projects, improving staff retention and business operations within the corporate sector. After recovering from a burn out her goal is to share her story, providing tools, empower and inspire anyone to become their inner champion. As a qualified BoxingYoga™ Coach she believes that herself and Lesley have found a perfect formula to reach out to anyone in a unique, dynamic and proactive way.
Syllabus materials provided courtesy of Penguin Books
Refreshments and Lunch provided on both days
FAQs
Are there ID or minimum age requirements to enter the event?
There is no minimum age or any requirement to attend. You can be a student at university, recent graduate, experienced professional or business owner! This course is aimed to help you develop in your professional and personal life. All ages, backgrounds and professions are welcome.
What is the full agenda and timings?
Once you book your place on the programme you will be sent via email the full agenda and brief with timings plus reading materials and podcast reccommendations
Do I need to prepare anything beforehand?
You do not have to prepare anything in advance to come! However, it would be beneficial to you if you researched some of the panelists and session topics to prepare any questions for the facilitators in advance.
Is lunch being provided?
Yes on both days! You will have lunch and refreshments and we will ask for dietary requirements on the booking form.
Can I just attend one of the days?
Unfortunately not, due to the structure of the programme to get the full benefits we recommend that you get both the professional and personal development in order to make the necessary changes in your career and life.
Is this programme only for women who want to become Senior?
Not at all! This is for anyone who wants to improve on their skill development and areas on personal development.
I run my own business, can I attend both days?
Absolutely, the principles and topic areas are applicable for skills needed to run a successful business and/or lead a team and work effectively with your customer/clients. The skills and benefits are transferable.
What are my transport/parking options for getting to and from the event?
We suggest that you take public transport on both days as parking is limited in both locations. The Tube would be the best method.
Is there a dress code?
On the 11th August we ask attendees to wear business/professional attire. (No Jeans or Trainers) However on the 12th August guests can wear casual clothes and will need to bring comfortable change of clothes and trainers for our exciting confidence and empowerment session!
What can I bring into the event?
On the first day (11th August) you can bring a notepad to make notes but we will provide pens, resources and a workbook for both days. The 12th August you will need to bring comfortable clothing and trainers for one session.
How can I contact the organiser with any questions?
Please email info@girlstalklondon.com
What's the refund policy?
No refunds due to there only being limited spaces available. However, you can transfer the ticket for next years programme or other events this year.