Seminars from Women in STEM to inspire 11-16 year old girls to pursue a career in science, technology, engineering and maths.
About this event
An Hour in the Life of a Woman in STEM
Ever wondered what it would be like to make electricity from the sun, work for NASA or research Astrobiology?
We've got a series of inspiring women in STEM who want to talk to you about their jobs and how they got them! Each speaker will discuss their career, take you on a tour of their workplace and answer any questions you have about their jobs. Who knows, you could be working with them in the future...
Register your class for a fun, insightful talk with a woman in STEM.
Event Speaker:
Rosie Cane - Astrobiology Doctoral Researcher
Final year PhD student at the University of Edinburgh researching Astrobiology and life in extreme environments. Rosie did her undergraduate degree in BSc Observational Astronomy at The University of South Wales and recently completed an internship with the UK Space Agency. She is really keen on outreach and public engagement and loves anything and everything relating to space!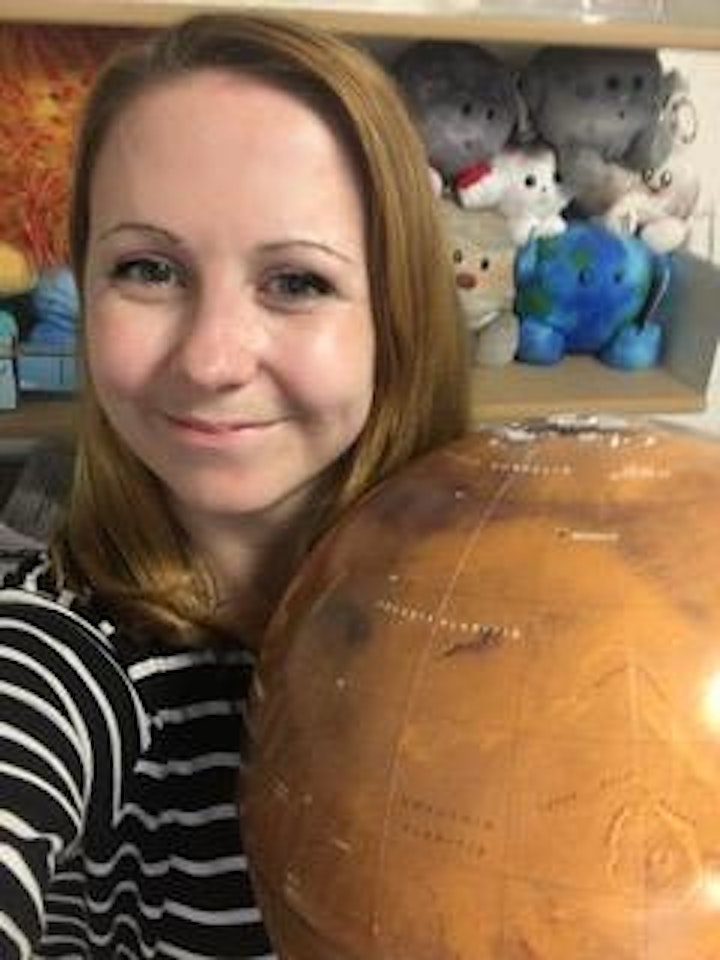 Future GiST webinar dates:
April 16, 2021
May 24, 2021
June 28, 2021
Save the dates!
Awr Mewn Bywyd Menyw Mewn STEM
Ydych chi erioed wedi ystyried gwneud trydan o'r haul, gweithio yn NASA neu ymchwilio Astrobioleg?
Mae gennym gyfres o fenywod ysbrydoledig mewn STEM sydd eisiau siarad â chi am eu swyddi a sut y cawsant nhw! Bydd pob un yn siarad am ei yrfa, yn eich tywys o amgylch eu gweithle ac yn ateb unrhyw gwestiynau sydd gennych chi am eu swydd. Pwy a ŵyr, fe allech chi fod yn gweithio gyda nhw yn y dyfodol ...
Mae'r sesiynau wedi'u hanelu at ddisgyblion 11-16 oed. Cofrestrwch eich dosbarth am drafodaeth hwylus a mewnweledol gyda Menyw mewn STEM.
Rosie Cane - Ymchwilydd Doethuriaeth Astrobioleg
Rwy'n fyfyriwr PhD yn fy flwyddyn olaf ym Mhrifysgol Caeredig. Rwy'n ymchwilio Astrobioleg a bywyd mewn amgylcheddau eithafol. Fe wnes i fy ngradd israddedig yn BSc Seryddiaeth Arsylwadol ym Mhrifysgol De Cymru a chwblheais interniaeth gydag Asiantaeth Ofod y DU. Rwy'n frwdfrydig am allgymorth ac ymgysylltu â'r cyhoedd ac rwy'n hoff iawn o unrhyw beth sy'n ymwneud â'r gofod!