Description
According to repeated studies – and recent high profile cases – women consistently fare worse than men in salary negotiations. Women are more concerned about damaging relationships, initiate fewer negotiations, ask for less during them, and achieve worse outcomes overall.
And simply adopting a "masculine" negotiation style is no solution. Most women are well aware that behaviour which is seen as assertive in men is judged more harshly when carried out by women.
This webinar led by Giuseppe Conti discusses his research-backed HARMONY framework for making career negotiations more successful for women, while retaining the relationship. Some of the topics covered include:
Researching the market - women benefit more than men from the right pre-negotiation research. We will discuss what you should aim to learn, and from whom.


Highlighting the value for the company – salary negotiations don't automatically have winners and losers. We will discuss how to bring out positives for both sides.


Negotiating collaboratively - the more you can view a negotiation as a joint problem-solving exercise the better you will do. We will explore how to set and maintain a collaborative tone.


The power of asking – we will look for strategies to build your confidence in asking for what you deserve
Pre reading and pre-webinar survey
We will issue a reading list two weeks before the event and you will find the webinar much more rewarding if you are able to read at least some of the books and articles on the list. Also we will conduct a pre-event survey (which we are keen for all participants to fill out) and discuss the results during the webinar.
What you get from the webinar
All participants receive:
Access to the webinar and the chance to ask Giuseppe questions live

Video recording for download after the event

Access to bonus materials resource pack.
Refunds
A full refund-on-demand is available to all participants at any time. Please email refund requests to webinar@sensiblemedia.co.uk.
About Giuseppe Conti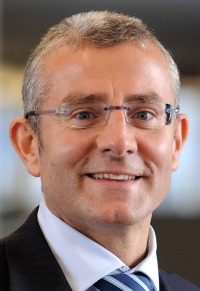 Giuseppe Conti is a Director with Merck and the founder of CABL a firm that offers customized training in the areas of negotiation and influencing. He has more than 20 years of executive-level experience at firms like Procter & Gamble, Novartis, Firmenich and Merck. He is a regular lecturer at top-ranked business schools (ESADE, HEC Paris, IMD, INSEAD, Oxford, RSM, SDA Bocconi) and a trainer to corporations in Europe and Asia. His recent research and articles have focused on influencing, dealing with difficult people, cross cultural negotiations, and gender differences in negotiation. If you want to learn more on the topic of women and negotiation, you may also be interested in the following event.

Organiser of Giuseppe Conti on Overcoming Gender Biases in Salary Negotiation