Missing live performance? Want to experience some new work or have a piece you've developed over lockdown? Then this is the space for you!
About this event
Missing live performance?
Want to experience some new work?
Got a piece you have been developing over lockdown?
Then this is the space for you!
In true Phakama Give & Gain style, we invite you to come and dust off your poetry notebook and sharpen your performance skills at our very first Open Mic/Scratch Performance night, hosted
by Saba Shiraz!
This is a limited ticketed event so book early to avoid disappointment.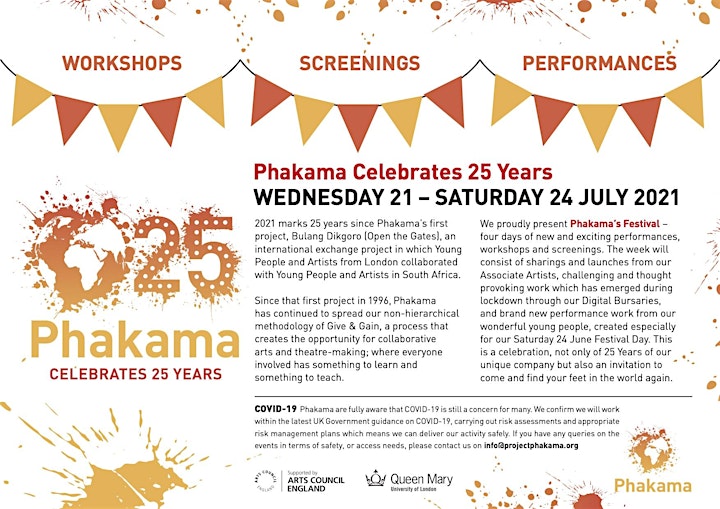 Project Phakama are a particapatory arts organisation based at the Queen Mary University.
 Through a process that we call Give and Gain, learning becomes two-way; everyone has something they can give to the project and everyone has something to gain. And through this interchange of skills, knowledge, information and ideas, everyone becomes both student and teacher.
We are committed to the practice of cultural exchange and the celebration of shared experiences; by promoting a non-hierarchical educational philosophy through the medium of the arts and training participants to become the Phakama facilitators of the future.