Event Information
Location
Nationwide
United Kingdom
Description
To Give Us Five all you have to do is:
Fill out this online form to receive your fully downloadable fundraising pack
Decide how you'd like to #GiveUsFive
Invite your friends, family or colleagues to support or join you
Enjoy your fundraising knowing that you're helping to save lives
Donate your money to Scotland's Charity Air Ambulance
You can do whatever you would like to raise money for our #GiveUsFive campaign - all we ask is that you stay safe and have fun.
Use our five theme and set yourself a personal challenge or involve friends, family or colleagues. We won't set you a fundraising target - a life-saving mission costs approximately £2,000 so every pound does help.
Your Give Us Five activity could help save a life like Steve's: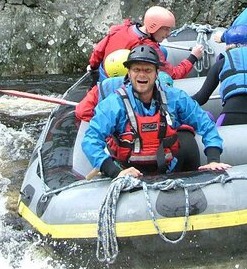 SCAA saved Steve when time was running out. A painful ear infection turned out to be symptoms of bacterial meningitis. SCAA was able to reach Steve's home in rural Scotland and transport him to hospital in time to recieve life saving treatment. Read more about Steve and other patient stories at www.scaa.org.uk/saving-time-saving-lives/real-life-stories. SCAA Saving Time Saving Lives.
Sign up for your FREE Give Us Five fundraising pack now:
Location
Nationwide
United Kingdom