Giving Feedback & Having Difficult Conversations Workshop - EDINBURGH
Description
Research has shown that one of the most daunting tasks for newly appointed supervisors & managers is being able to share feedback with your staff in a positive & constuctive way.

Sharing regular communication with your team, both positive praise and constructive feedback, is an essential skill for leaders of even the smallest teams. All too often, supervisors & managers shy away from giving feedback, tthrough a fear of saying the wrong thing or avoiding having the difficult conversation.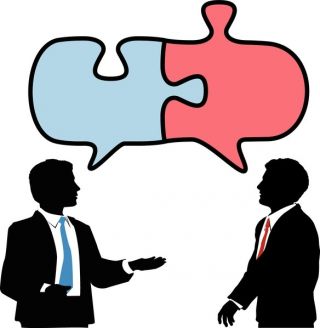 The ability to share constuctive feedback is often overlooked within today's workplace. When asked, most employees will always comment that they would welcome MORE and REGULAR feedback from their supervisors & managers.
This half day Masterclass will teach you the key steps to understanding the importance of regular feedback, give you practical steps to follow when sharing feedback and help you overcome the aprehension of having to have a difficult conversation within the workplace.
Delegates will learn:
To appreciate the value of regular positive feedback
Practical feedback models to encourage regular coaching conversations with your staff
How to confidently overcome the fear of conflict when having difficular conversations
How to focus the attention of your staff when giving feedback and to remove emotion from the conversation
How to implement our simple system for giving regular feedback with your staff in your workplace