Giving your dog the best care; McTimoney Chiropractic for your best friend
The McTimoney College of Chiropractic is delighted to announce a series of free Webinars focused on the use of McTimoney animal treatment.
About this event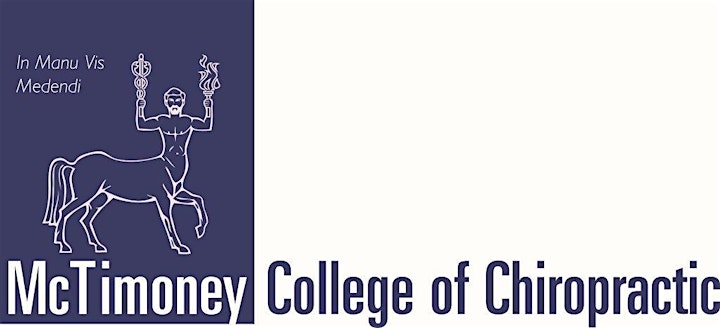 Ever wondered how can you tell if your dog is feeling pain?
What can you do to keep your dog in top condition, fit and healthy?
What if your dog has an underlying condition already – what can you do to help?
Research shows that dogs with hip dysplasia predispose to increased extension of the affected hip and contralateral forelimb, (Charlton, Ellis and Cunliffe, 2014)
McTimoney treatment focusses on achieving symmetry and thereby improving your dog's athletic performance and comfort in daily life
Learn how the McTimoney treatment works for your dog, including cases where McTimoney has enabled dogs with various injuries or conditions return to normal life
Our speakers include Dr Emma Punt and Vanessa Davidson, who are experienced McTimoney Animal Practitioners who teach at the McTimoney College of Chiropractic. Vanessa is also part of the executive of the McTimoney Animal Association.
Dr Emma Punt has over 15 years experience as a McTimoney therapist specialising in Equine and Canine therapy and rehabilitation. With a first degree and PhD plus post-doctoral research experience from The University of Birmingham Emma is now one of the College's Senior Tutors examiners and research supervisors. Emma has also worked with Jaguar Land Rover helping to develop a new safer towing technology and is the Research Lead for BARTA (British Animal Rescue and Trauma Care Association) pioneering research with Nottingham Trent University into equine transportation. In addition Emma has worked in Europe treating horses, running performance clinics and supporting research projects.
Based in Somerset, Vanessa Davidson is an active McTimoney Animal Practitioner, maintaining a small client base treating primarily horses and dogs. Vanessa has also taught, managed and written educational programmes over the past 20 years. Vanessa enjoys being involved in the education of practitioners, and being able to advocate the importance of maintaining and improving standards in education to ensure the highest quality of work once qualified. Vanessa is also involved in the McTimoney Animal Association with whom practitioners register with upon graduation. Vanessa says: "I am passionate about opportunities for lifelong learning and am dedicated to furthering the presentation of evidence based research to promote the benefits of the McTimoney technique. I love combining my passion for treating animals with teaching the technique to others".
The event will also qualify as 1-hour of CPD.
Organiser of Giving your dog the best care; McTimoney Chiropractic for your best friend