Gladys Famoriyo Academy presents Author Master Class Weekend Retreat
Description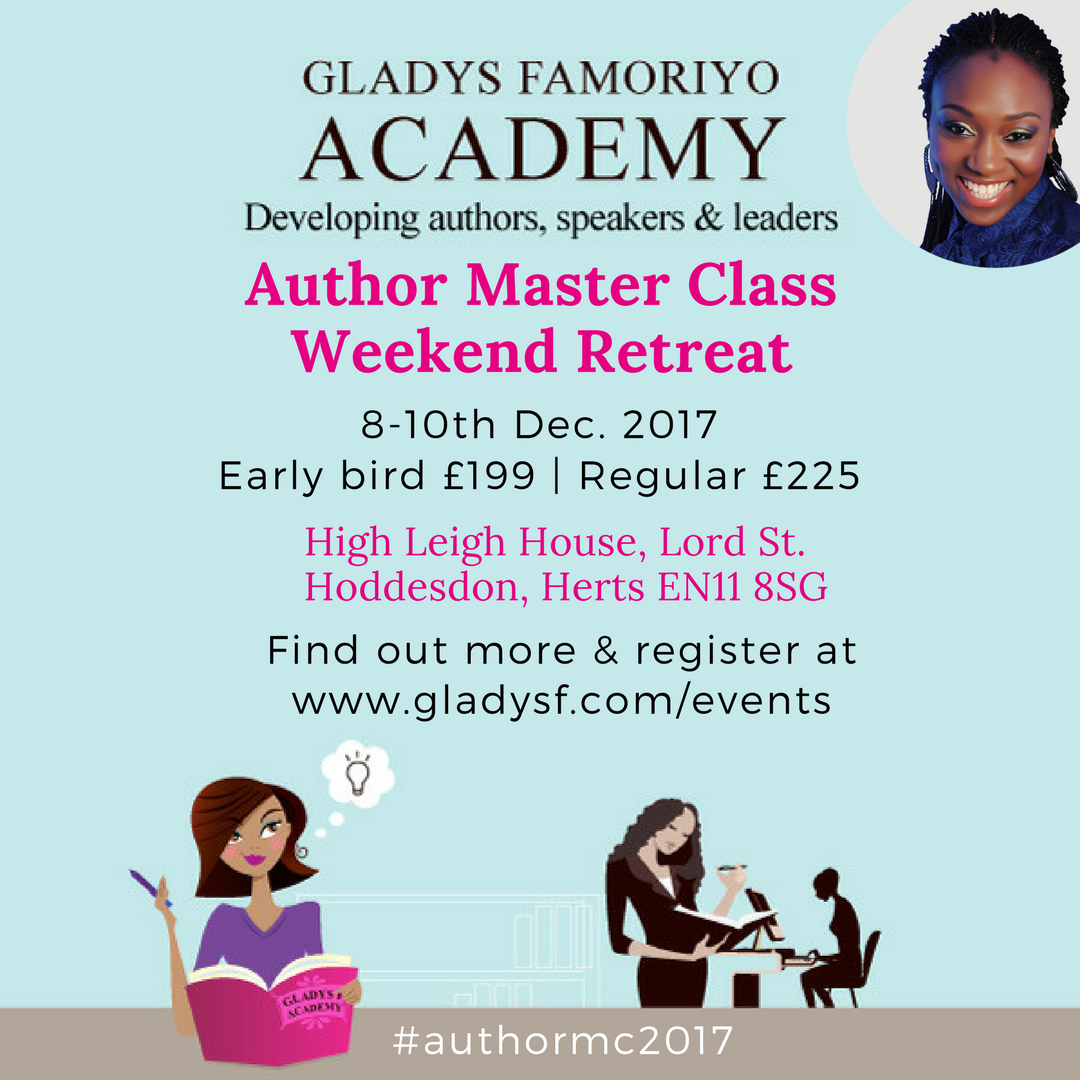 Are you:
- Sick and tired of your book aspirations not happening?
- Feeling guilty/regretful writing is always on your New Years resolutions?
- Struggling with getting your book started or completed?
- Stuck/lost momentum and not sure what to do next?
- Keen to make your book stand out in a crowded market?
- Want to make your book earn you an additional income stream?
If so, don't miss the upcoming Author Master Class Weekend Retreat (#authormc2017) on 8-10th Dec 2017.
Cost: £199 till 5/11/17. £225 thereafter. Open to men and women.
Over the weekend, you will...
- Learn how to plan, structure and enhance your book.
- Discover techniques, tools and principles to write a winning manuscript.
- Get professional feedback on your book idea in a supportive environment.
- Get the time and space to start, enhance or complete your manuscript.
By the end of the weekend, you should feel empowered, confident and motivated to complete your book. So invest in yourself (time, effort and money) by registering
Find out more and register at http://www.gladysf.com/about-2/events/authormasterclass/
FAQs
How can I contact the organiser with any questions?
Email events@gladysf.com
Full terms and conditions available at: