Description
This is a workshop not to be missed.
Sid is an international hair educator who has worked all over the globe. His work is phenomenal and teaching credentials are second to none. His vast experience and amazing skill set are sure to motivate and inspire all who attend.
The atmosphere is always laid back and you will be encouraged to ask as many questions as you like. The latest trends, the correct tools and a whole host of other subjects will be covered. The days are suitable for barbers or hairdressers at any stage of their career.
We always aim to make our workshops fun and we endeavour to tailor them to the participants needs.
Get involved, get motivated, get new skills and have some fun!
There are two ticket options:-
Full day - You will watch the demonstration with our top educator demonstrating the latest trends in barbering. This would normally last abourt 3 1/2 hours. After a short break you will work on a model of your choice, we will give you the very best attention and support you throughout the haircut offering advice, tips, tricks and new techniques to really build and home your expertise.
The hands on session is designed to build confidence and its at the forefront of our minds to make everybody feel comfortable, our aim is to develop your skills and give you a massive confidence, the results will be evident when you return to your shop. All full day participants will receive a certificate.
Price for Full day - £160.00
Observation - Where you would watch the demonstration with our top educator demonstrating the latest trends in barbering. This would normally last abourt 3 1/2 hours.
Price for observation - £80.00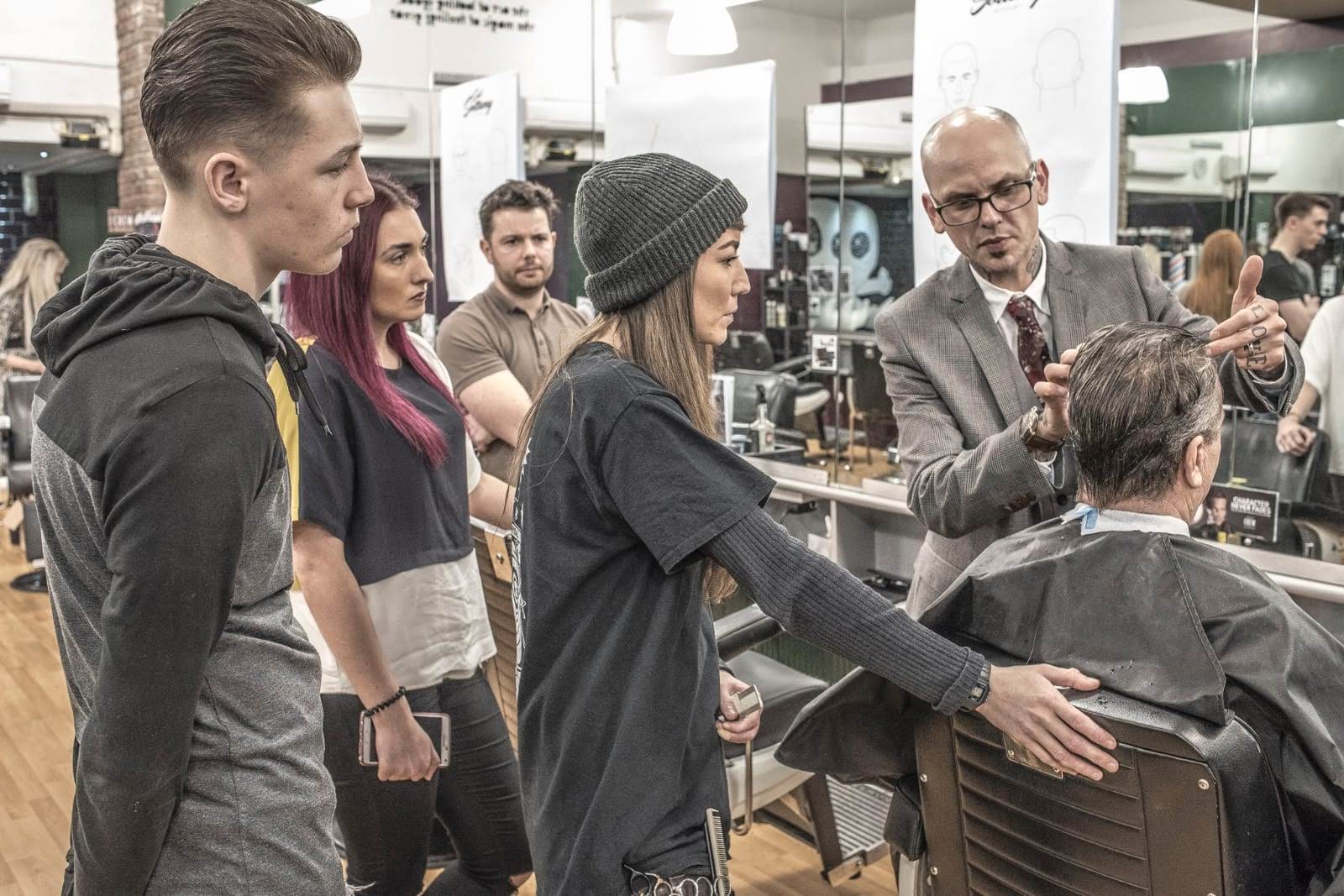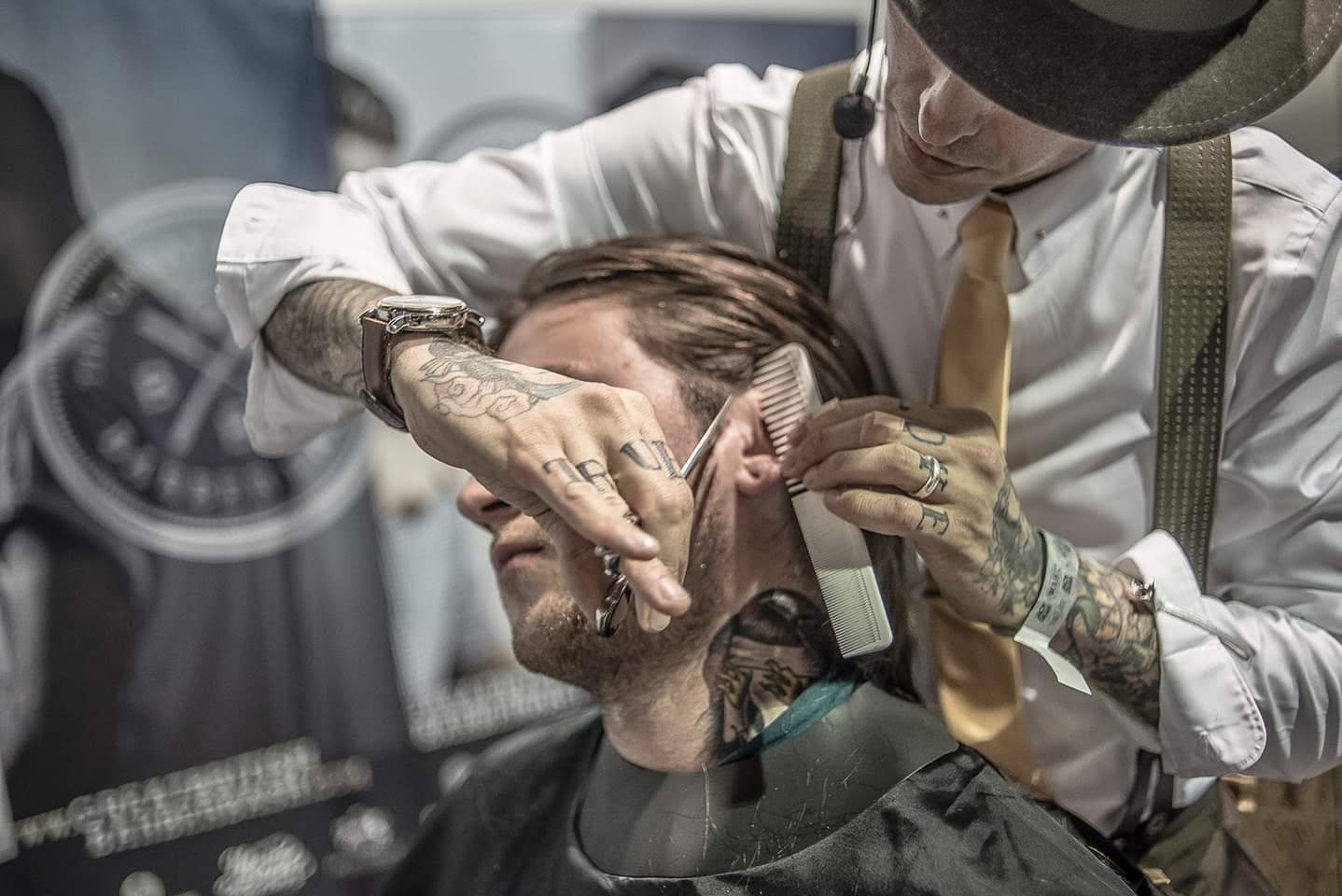 FAQs
Will I get enough attention?
Groups are kept small so everybody will receive one-on-one time with the educators.
How much experience do you need?
Our workshops are tailored to the needs of individuals. Our educators will focus on the skills you need to progress whether you're an experienced barber/ stylist or just starting out in the industry.
Do I need to bring anything with me?
If you have a full day ticket (which includes hands-on training) you should bring your tools/ kit. We think it's more beneficial if you receive training with the equipment you use every day. Styling products are kindly supplied by our sponsors. On the day we will be selling Clippers, Scissors, Gowns and many more goodies. If want to buy prior to the event please check out Scissor Guru at www.scissorguru.co.uk.
When will I receive my Itineray.
The itineray will be sent to you 7 days prior to the event confirming starting times etc
Are models supplied.
Models are not supplied, but if you having problems trying to find one please get in contact with us.
Will people be watching me?
There's certainly no need to be nervous! Barber Bash workshops are extremely laid back. If you are a little nervous on the day we can find you a chair that's a little more secluded.
What topics will be covered?
Our educators are all at the forefront of modern barbering and will be demonstrating the styles for which they have become renowned. Have a look on their Instagram pages for what to expect. Again, because classes are kept small they can go into extra detail on topics that individuals would like to work on during the afternoon session.
Will I be able to take pictures?
Absolutely!
How can I contact the organiser with any questions?
Please email us with any questions or enquiries at britishbarberbash@gmail.com