Glasgow Mutual Aid - We are Northern Lights - screening at Bat. Lab.
GAMIS + GMA have teamed up for this special screening to say thank you to all the volunteers and introduce GMA to anyone who's curious
About this event
Directors: Nick Higgins / David Graham Scott
Scotland, 2013
98 minutes
Over the past 16 months, we've delivered food & medicine, emotional support and other essentials. We're having this event for neighbours to meet and watch a film together. What better film to show than one about everyday stories of people's lives in Scotland. 'We are Northern Lights' is a beautiful and uplifting film with wonderful music.
We'll also have an introduction and show a short film made in the Southside. Refreshments provided!
Come along at 7.30pm
Language: English
_____________________
All films programmed by GAMIS (Glasgow Artists' Moving Image Studios) and various community partners as part of Govanhill International Festival and Carnival 2021.
Supported by the National Lottery through Creative Scotland.
_____________________
Pay what you can - see the Matchbox Cineclub / SQIFF guide on what pay.
_____________________
What is the Bat. Lab.? The Batson Street Laboratory or Bat. Lab. is a new experimental open-air screening space adjacent to the historic Govanhill Picture House, 49 Bankhall St, Glasgow G42 8SW built from a shipping container and recycled planters supported by Glasgow City Council's Animating Spaces Fund and built by the Govanhill Baths Up Hub.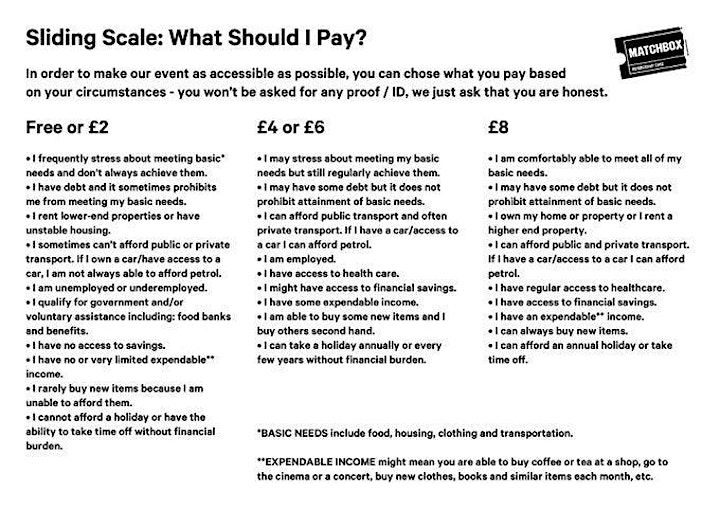 Organiser of Glasgow Mutual Aid - We are Northern Lights - screening at Bat. Lab.