[Glasgow] Practice Makes Progress: A Business Growth Workshop For Aesthetic...
Description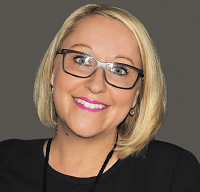 AGENDA:
09:45 – 10:00: Arrival, welcome and coffee / tea
10:00 – 10:10: Objectives and Outcomes for the Day
Be sure to bring with you a list of all the current business challenges you need help with, questions you need answering, problems you need to work through, and all the frustrations and headaches you're experiencing right now with the business side of aesthetics. This is YOUR opportunity to get the clarity you require to make some major breakthroughs this year; take full advantage of it.
10:10 – 11:20: Presentation - Bottom Line Boosters: 10 Immediate Ways to Extract More Profit and Personal Income from Your Aesthetic Practice
According to my recent survey, one of the biggest shared frustrations of registered workshop attendees is, "not enough profit and personal income." Many practice owners think that the only solution to this problem is to do whatever it takes to get more new patients through the door, when in fact they are blissfully unaware that they are already surrounded by an orchid of low-hanging fruit. If you are feeling overworked and underpaid, then this presentation will certainly help tip the balance back in your favour.
11:20 – 11:30: Break
11:30 – 13:00: Presentation - Marketing Mastery: The Most Powerful and Cost-Effective Strategies for Growing Your Patient Base in 2017
Going back to my survey, I can reveal that the second biggest problem shared by registered attendees is, "my marketing is not producing the return I want." If you are fed up of getting the same disappointing outcomes every time you try to market your practice or promote a new offer, then this presentation will show you where you may be going wrong and why many practices end up wasting a lot of money. By the end of this session you will know exactly where to focus your time and attention to grow your patient base and generate a return on investment for your efforts.
13:00 – 13:45: Lunch
13:45 – 15:00: Presentation - Social Media for Business: An Ethical Approach to Generating Likes, Leads and Loyal Advocates for Your Aesthetic Practice
Are you confused about how to 'ethically' use social media for business? Maybe you've been avoiding it because you're afraid of being judged? Or perhaps you have been posting every day but you're frustrated because no matter how much time and effort you put into it, the phone is simply not ringing and your posts aren't reaching or resonating with enough of your followers? My survey reveals that 'social media confusion' is the single biggest shared frustration of registered attendees. But by the end of this session, you will have experienced many 'a-ha!' moments and at least one breakthrough.
15:00 – 15:45: A Special Invitation from Pam Underdown
15:45 – 16:00: Coffee Break
16:00 – 16:45: Presentation – Commercial Confidence: How to Promote Your Practice With Integrity and Piece of Mind
In my final presentation, I will address the crisis of conscience that many aesthetic practitioners experience during their transition from employee to practice owner. If you are generally uncomfortable with the idea of promoting your services, you are not alone – it is the fourth biggest shared challenge of registered attendees. But ultimately, this process is about helping prospective patients to make their decisions more easily. By the end of this session, you will know exactly how to promote your practice in a manner that sits perfectly with your values and personality.
16:45 – 17:00: Review of Objectives and Outcomes for the Day
A 15-minute Q&A to clear up and clarify any unanswered questions from the day.
17:00: End of Workshop
If you could leave us a quick video testimonial before you go it would be greatly appreciated.