Glass Casting Session - Single (with optional Double Casting add-on)
Capture a special moment with our Glass Casting Sessions with Teign Valley Glass at House of Marbles
About this event
Capture a special moment in time by having a unique glass casting made by our expert Glassmakers at Teign Valley Glass.
Why not have your baby's hand or foot cast, or select our add-on option to have a double cast made of both. If your child is reaching a special milestone, a glass cast makes a wonderful keep sake or special gift for a parent or grandparent to treasure.
However, glass casting is not just limited to babies and young children. Big kids and adults can have their hands or feet cast in glass too. Or, if your doggie is extra special to you, we offer to cast the paws of well behaved dogs as well.
During the session, a mould will be taken in sand of the hand, foot or paw you would like to cast. Our expert Glassmakers will then poor molten glass into the mould to capture the impression left in the sand. Your cast will then be placed into the kilns to cool gradually and be ready for collection three days later. We can arrange delivery to a UK Mainland address for £8.50.
PLEASE NOTE: Double castings, which are available as a £5 add-on can only be offer to children aged 5 and under. This is because our sand moulds are made in a set size to fit in the kilns. The moulds are only big enough to capture a double casting in children aged 5 and under or a single castings for children aged 5+ and adults.
COVID NOTICE: We will be applying health and safety measures to our Glass Casting Sessions by reducing the queues and visitors, keeping everyone at a safe distance, encouraging the use of face masks, keeping all areas well ventilated and cleaning regularly between visitors. If you have any questions relating to our Covid health and safety procedures, please contact us at enquiries@houseofmarbles.com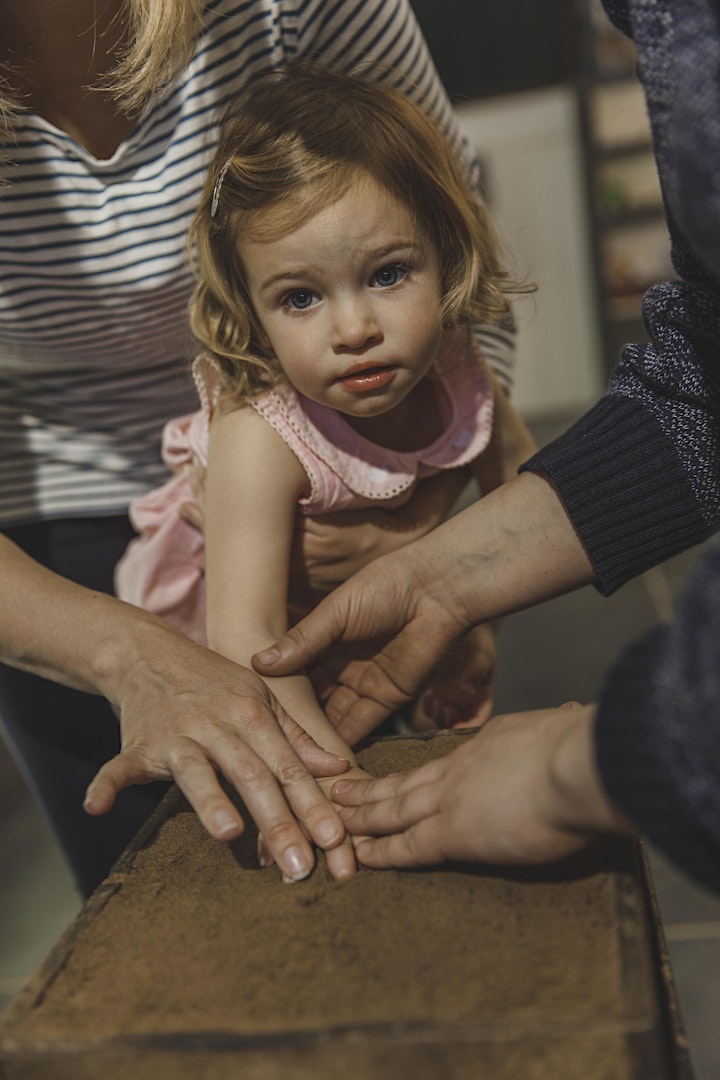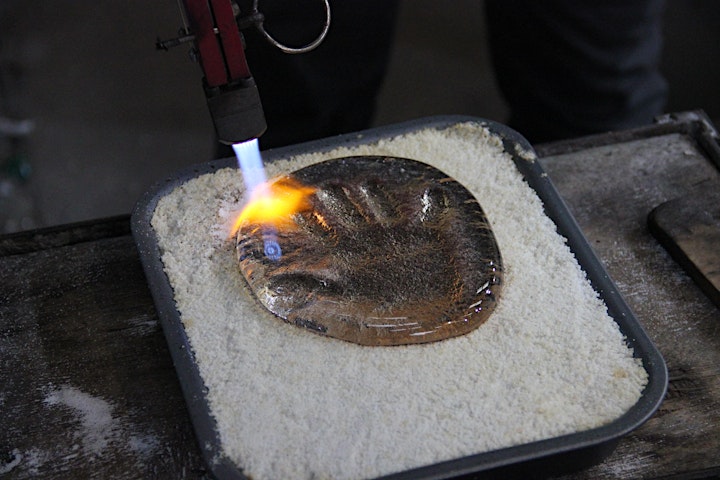 Organiser of Glass Casting Session - Single (with optional Double Casting add-on)
Teign Valley Glass are the resident Glassmakers at House of Marbles. Set up in 1981, the studio make specialist handmade marbles for the House of Marbles as well as bespoke glassware, commissioned pieces and castings. The aim was to reproduce the specialist techniques of Victorian glass makers.
In the lead up to Christmas, Teign Valley Glass will be offering a Make Your Own Bauble Workshop where individuals or groups can join the specialist Glassmakers in the studio, learn the techniques for working and blowing the glass to form a totally unique Bauble which they can take home and hang on their tree with pride.
They will also be offering hand and foot casting for children under 5 years old. Sessions will run throughout the day from the 22nd December through to New Years Eve (with the exception of Christmas Day and Boxing Day)
Open 7 days a week (except for Public Holidays). For more information about Teign Valley Glass, please visit https://visit.houseofmarbles.com/teign-valley-glass/about-us/