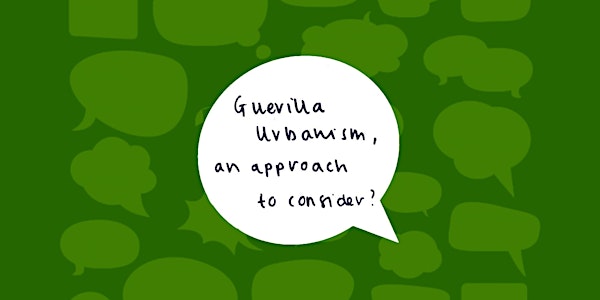 Glass-House Chats: Guerilla urbanism – an approach to consider?
Glass-House Chats are one-hour themed sessions for an informal chat about engaging communities in design and placemaking.
About this event
What happens when the general public takes urbanism and placemaking into their own hands?
We have seen the rise of guerilla gardening, where people take over and garden on underused bits of green space in urban spaces without seeking the consent of landowners. What if people started transforming the other under-used or unloved spaces with temporary or permanent installations or interventions? How would we feel about a new kind of "guerilla urbanism"?
This Chat will explore ideas around guerilla urbanism, unpicking its relationship with individual and collective power in placemaking, and the place of guerilla urbanism as a potential tool in our placemaking belts.